Harry Potter Heroes Return with New Eaglemoss Statues
Eaglemoss continues to impress as they announce more Harry Potter statues are on their way. Fantastic Beasts: The Crimes of Grindelwald already have drooped a massive set and now it looks like we arrive at the Harry Potter films we all know and love. First up is Professor Minerva McGonagall from Harry Potter and the Goblet of Fire sporting her green cloak and wand. This statue does show some likenesses from the actress Dame Maggie Smith which is a plus. Next, we have Neville Longbottom from the Deathly Hallows Part 2 during the final battle at Hogwarts castle. This shows him in a nice dynamic pose with the Sword of Gryffidor and bloody face from his heroic actions. The last statue Eaglemoss has given us from Harry Potter is Ginny Weasley who is in her Quidditch outfit. This is my favorite of the statues released as it is something that us Harry Potter fans don't see a lot of and we definitely could see more of.
These statues are all reasonably priced and while the details could pull some away they are nice and affordable statues that any fan could great get behind. All of these Harry Potter statues are priced at $19.99 and they come with a collector's magazine featuring behind the scenes material from the movies and the characters. Pre-orders are all already live and you can find McGonagall here, Neville here, and Ginny here.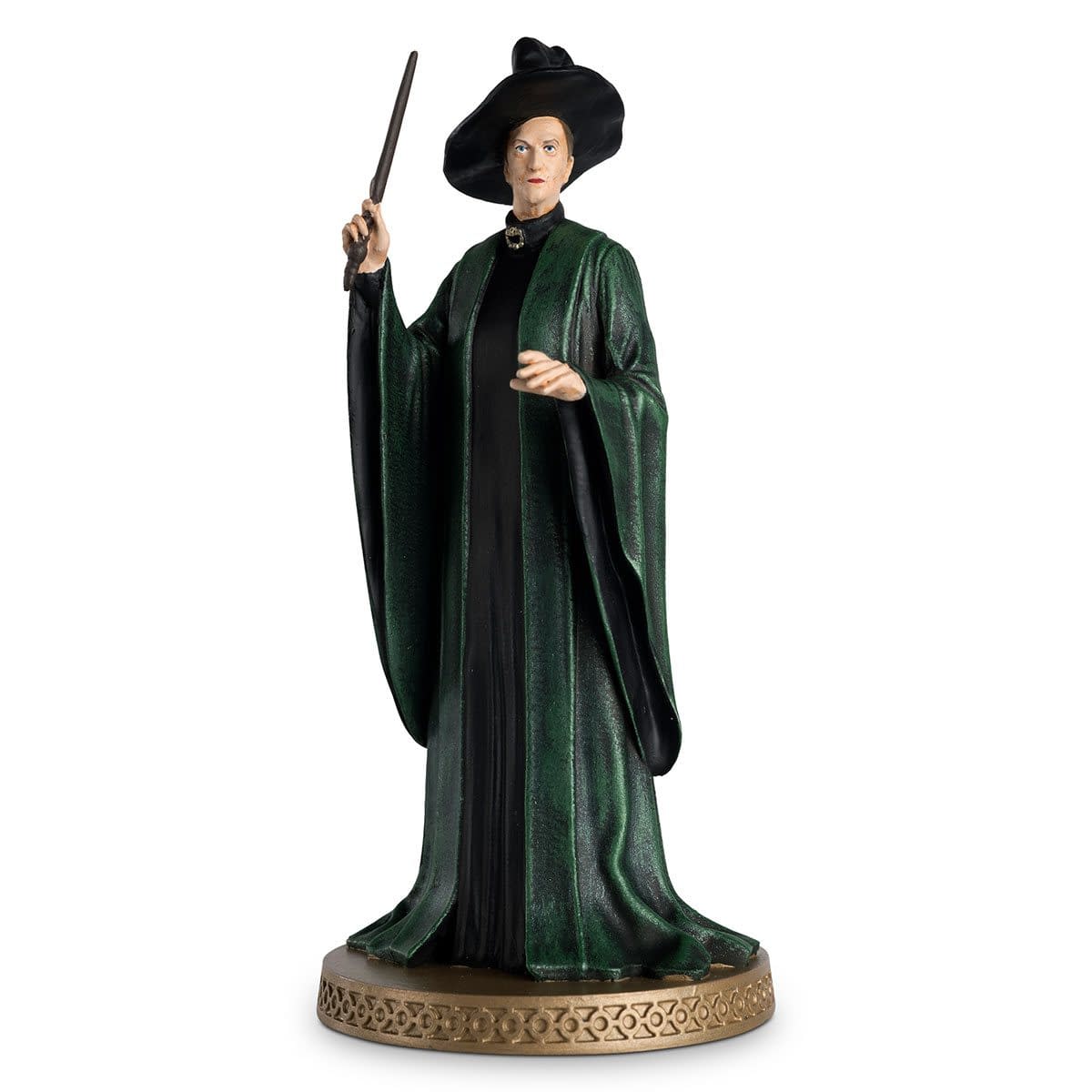 Credit: Eaglemoss
Harry Potter Wizarding World Collection Professor Minerva McGonagall
Don't be late! The Head of Gryffindor House Minerva McGonagall keeps a tight discipline in Hogwarts and arrives just on time to our fantastic Wizarding World Figurine Collection. Professor Minerva McGonagall has been a member of staff at Hogwarts for many decades. She is feared and admired amongst her students (and staff) at Hogwarts and there is no doubt that life at Hogwarts would be far more chaotic without her guiding hand. Despite her harsh appearance, she is very warm and supportive during times of trouble and cares a great deal about her students in her own reserved manner. This fantastic metallic resin figurine captures likeness of actress Dame Maggie Smith as Professor of Transfiguration in her iconic flowing emerald green robes, over a floor-length black dress, and her unmistakable pointed hat. Measuring roughly 4 1/2-inches tall, the figurine comes packaged in a full colour illustrated window box. This figurine is accompanied by a full-colour glossy collector's guide showcasing key moments of Professor McGonagall, packed with stunning photography from Harry Potter films plus a memorable scene from the movie Harry Potter and the Goblet of Fire.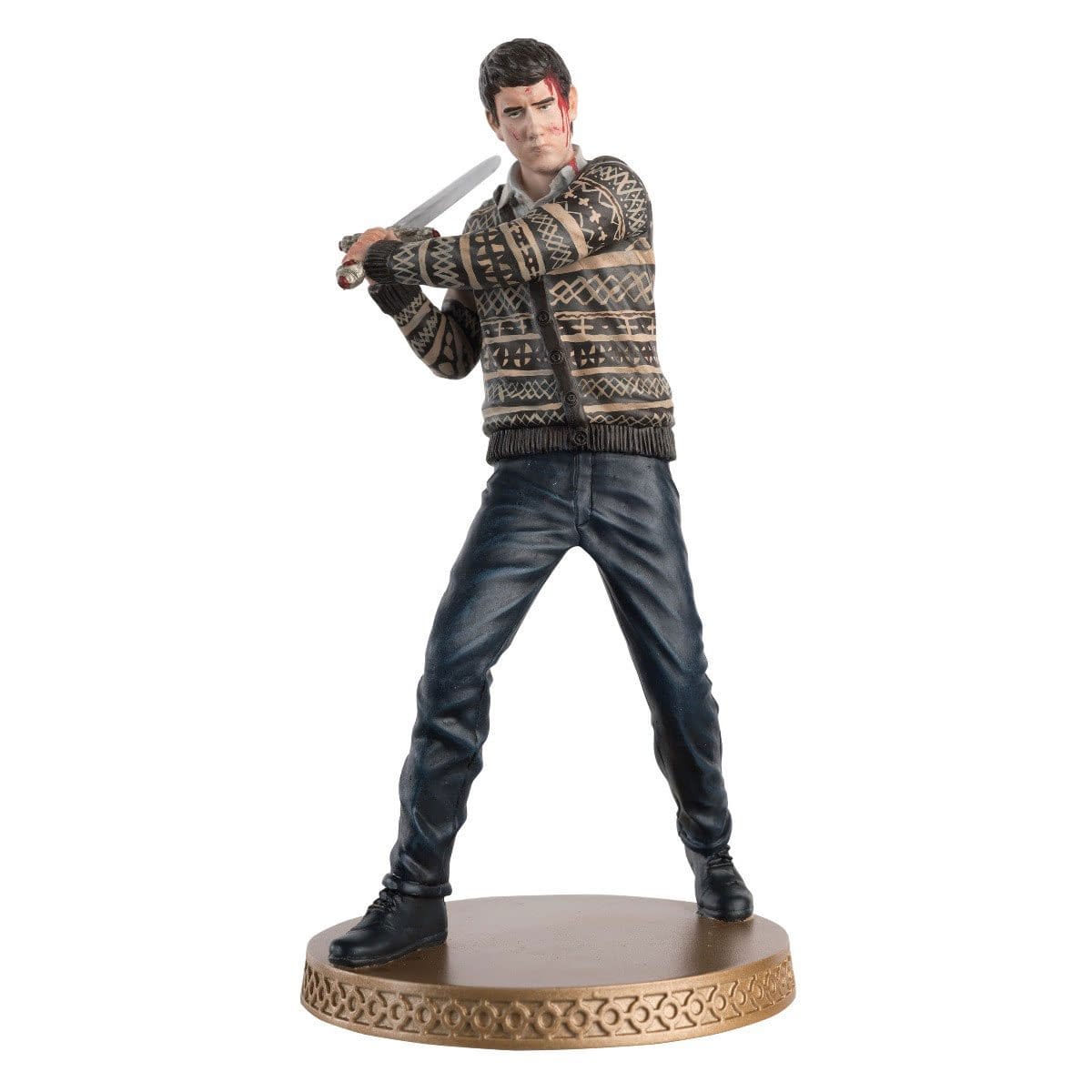 Harry Potter Wizarding World Collection Neville Longbottom
The final Battle for Hogwarts proved that Neville Longbottom is not a clumsy student anymore! He courageously swings a sword in our magical Wizarding World Figurine Collection! As he grew older, Neville Longbottom gains courage and strength and is not afraid to face off against hundreds of Death Eaters. To defend his friends and school, he is not afraid to stand up to Lord Voldemort himself. In the Battle of Hogwarts, Neville takes up Godric Gryffindor's sword to destroy Voldemort's final Horcrux – the monstrous serpent Nagini. This powerful highly detailed Neville Longbottom figurine captures the likeness of actor Matthew Lewis who portrayed the brave young wizard in the Harry Potter franchise. Dressed in a striped cardigan sweater, he grasps Godric Gryffindor's magical sword ready to attack Nagini. The figurine was masterfully hand-painted to show the look of determination on his face and a bleeding head wound from the fighting.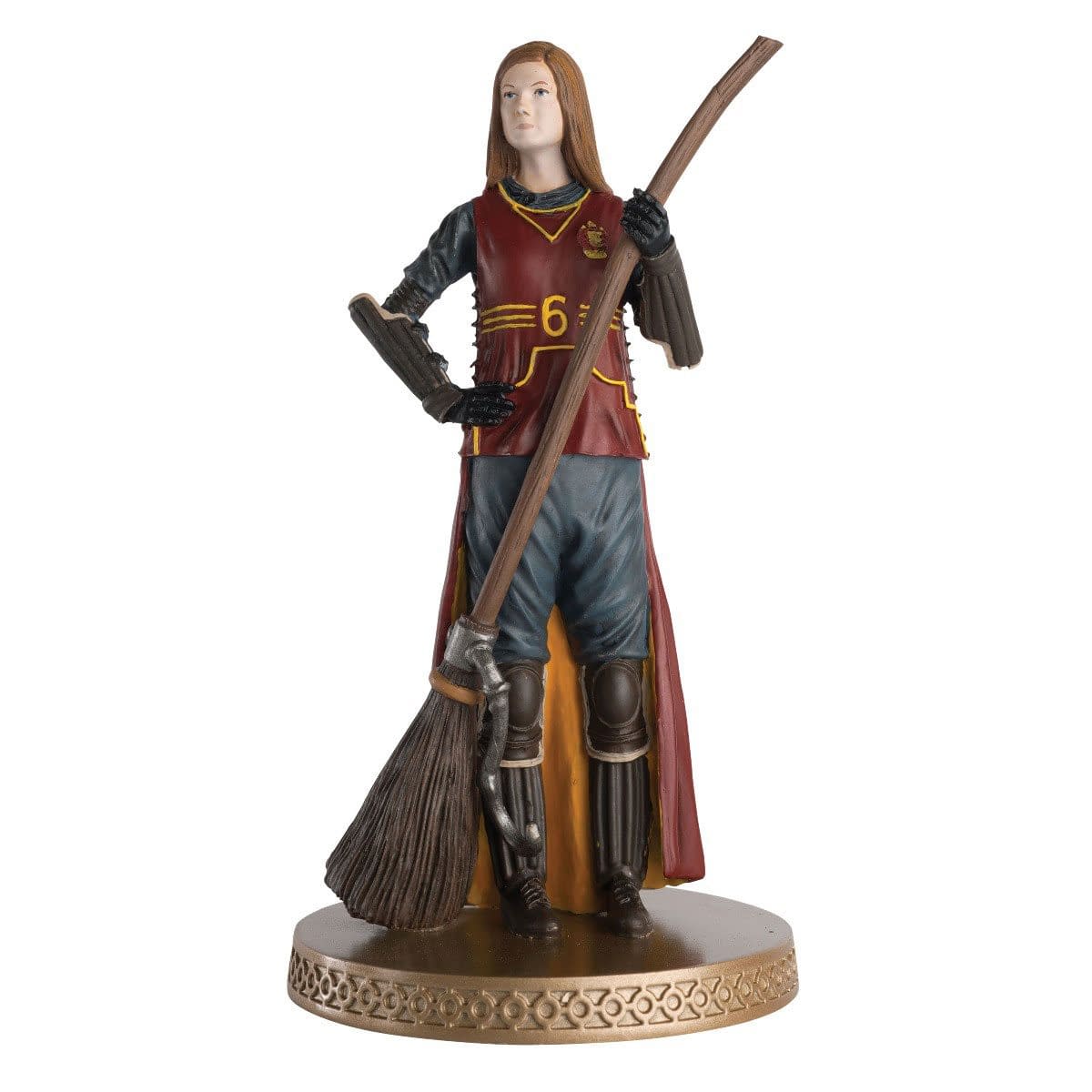 Harry Potter Wizarding World Collection Ginny Weasley
A master of jinxes and a brilliant Seeker, Ginny Weasley gets her rightful place in our magical Wizarding World Figurine Collection! Being a younger sister of six brothers is not easy and Ginny Weasley knows it better than anyone! A talented and confident witch, she easily earns her place as the next Chaser. Later she helps the Gryffindor team to victory against Slytherin under the sensitive leadership of her boyfriend and future husband Harry Potter. This beautiful highly detailed Ginny Weasley figurine captures the likeness of actress Bonnie Wright who portrayed the red-headed witch in the Harry Potter franchise. Dressed in the scarlet and gold colours of Gryffindor, Ginny stands confidently with her broomstick, waiting for the game to begin. The figurine was meticulously hand-painted to capture all the little details of the Chaser's outfit including her name and number on her back.