Hot Toys Celebrates 80th Marvel Anniversary With Venom Figure
Venom is easily one of Spider-Man's greatest threats. With Marvels 80th Anniversary this year, it is no surprise that he is getting some special treatment for the big event. Hot Toys teams up with INSTINCTOY to showcase an amazing figure to show off the Lethal Protector himself. This Venom here shows off a more bulky build, but not unusual to Venom fans. He comes with two different heads, one closed mouth and one featuring his more iconic tongued look. He isn't fully articulated but he does have 5 points of articulation with his arms, legs and head. He stands at 34cm (13.4 inches) tall and the design team behind this really wanted to show off with the body and the look of the symbiote. They seem to be dealing into a glossy paint with a blue reflective tone behind it. This is truly badass figure that any Spider-Man or Venom fan should defiantly put in their collection!
No price yet, but the release date window is between Fall 2019 to Spring 2020.
V is for Vile, Vengeance and Venom! Check him out below.
MARVEL COMICS 80TH ANNIVERSARY
VENOM ARTIST MIX FIGURE DESIGNED BY INSTINCTOY
ARTIST MIX COLLECTION
Hot Toys continues to collaborate with different talented artists and designers to bring in more diversity to fans and collectors. Joining Hiroto Ohkubo for the first time, Hot Toys is very delighted today to present the mind-blowing creative work – Venom Artist Mix Figure Designed by INSTINCTOY to celebrate Marvel Comics 80th Anniversary!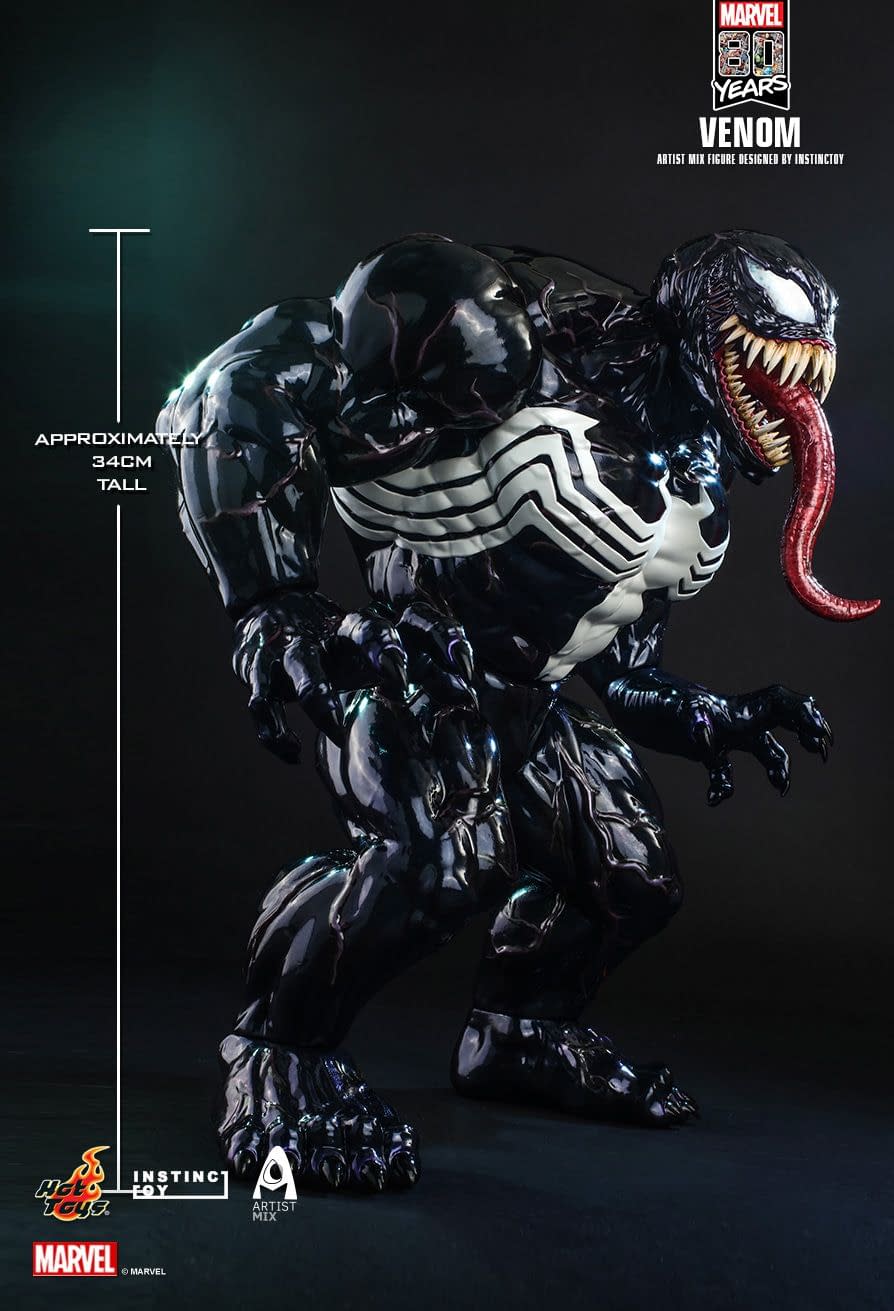 The character is a sentient alien Symbiote with an amorphous, liquid-like form, who requires a host, usually human, to bond with for its survival. After bonding with a human host, the Symbiote bestows its enhanced powers upon the host. When the Venom Symbiote bonds with a human, that new dual-life form usually refers to itself, in plural first person pronouns, as "Venom".
The vinyl-made Venom Artist Mix Figure is specially crafted based on the appearance of Venom in Marvel Comics. Measures approximately 34cm in height, the re-imagined figure portrays the ominous presence of Venom through his hulking physique, glossy black skin color scheme with reflective blue tones, distinctive web-like patterns in white stretched across his chest, two newly developed interchangeable heads sculpts including a grinning head sculpt and one with his signature long sprawling tongue. Designed to be a semi-articulated body with the ability to perform head, wrist and ankle movements.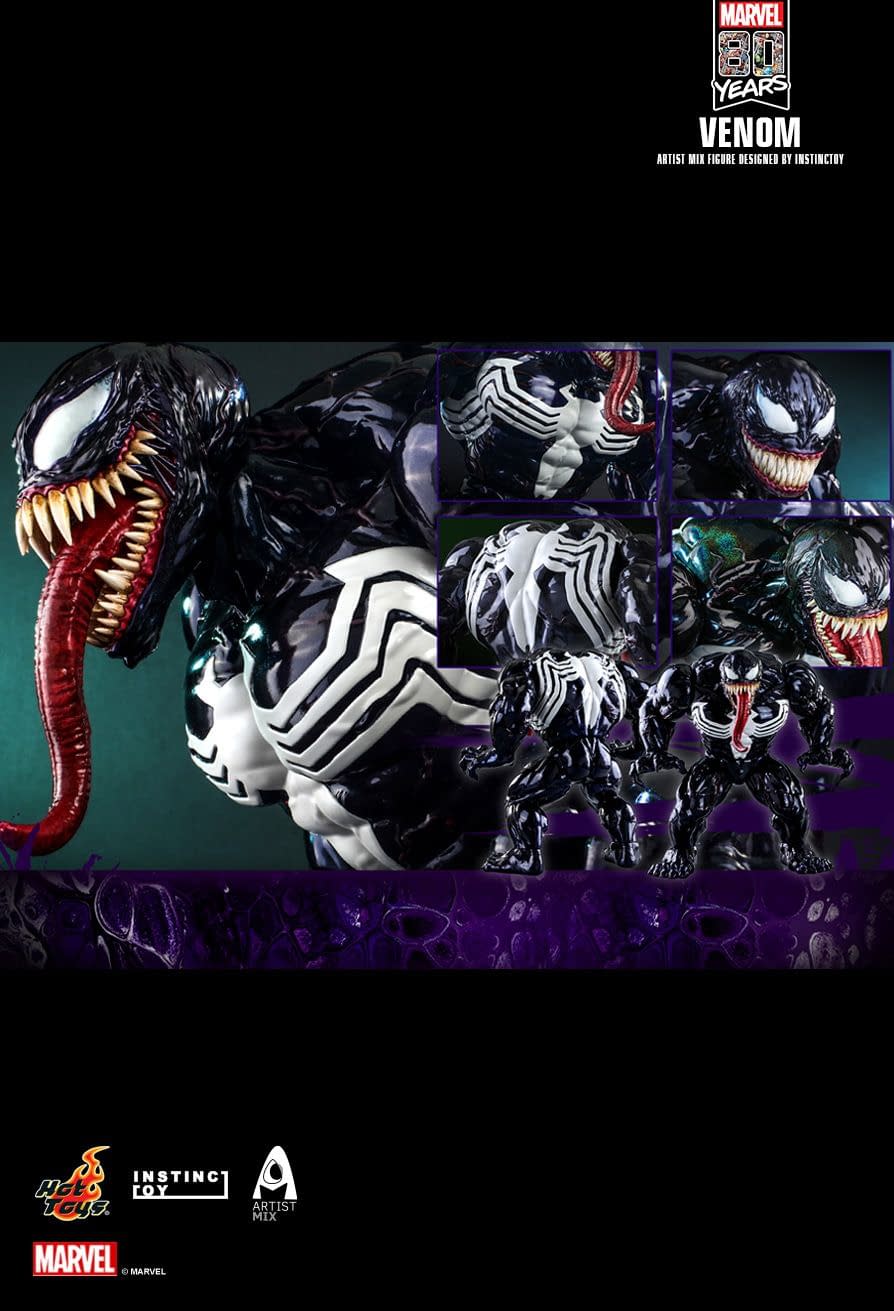 Available only in selected markets. Experience the dreaded feeling the web slinger feels whenever he meets the terrifying and aggressive villain! Reserve space for this truly impressive art piece for your Marvel Venom collection!