"The Mandalorian" Troop Transport Goes Vintage With Hasbro
It has been quite some time since we have seen a new Star Wars: The Vintage Collection release and today that changes. Coming out of The Mandalorian, the Imperial Trooper Transport is going vintage with a new vehicle release. This transport holds 8 3.75" figures in it and features a detailed interior. This is a great Star Wars collectible all around as it can easily store your loose figures in one handy transport ship. The functions on it are pretty amazing too and the packaged is just the frosting on top. From the design, packaging, and features of this transport vehicle, it is a worthy collectible for any Star Wars fan collection.
The Star Wars: The Vintage Collection The Mandalorian Imperial Troop Transport is priced at $69.99. it is set to roll out March 2020 and pre-orders are already live and locate here.
Set your blasters to stun.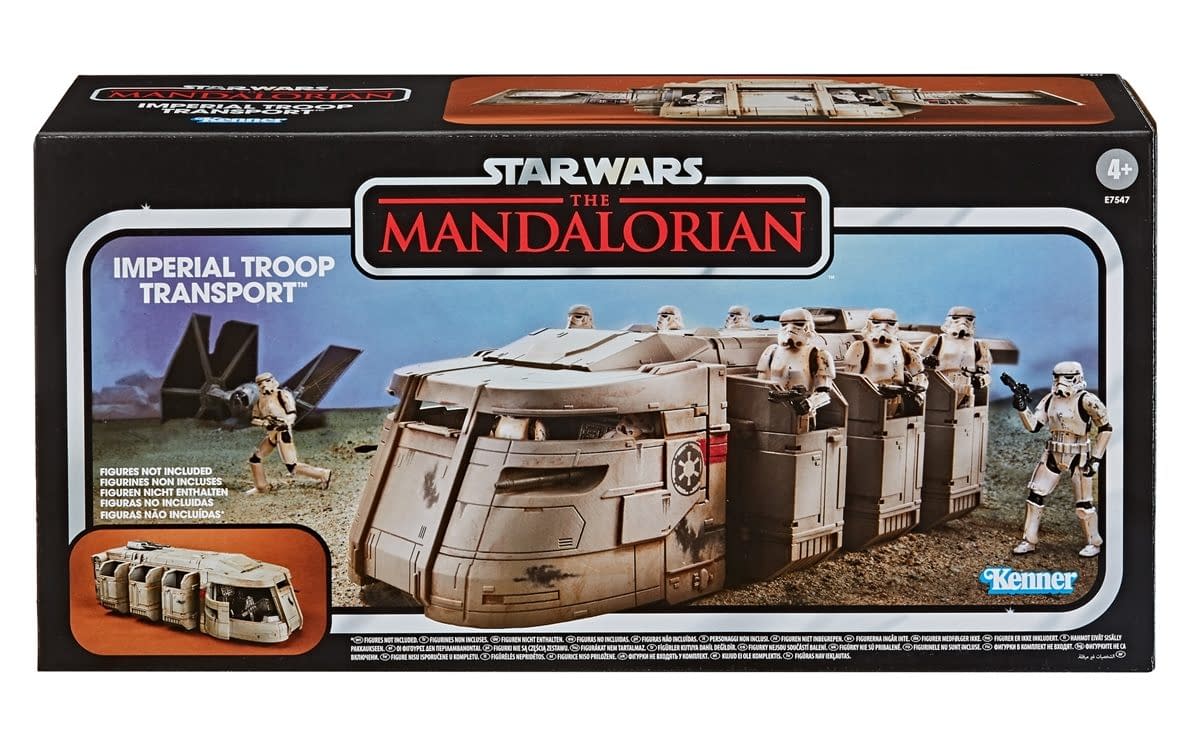 Star Wars: The Vintage Collection – Imperial Troop Transport 3.75″ Scale Vehicle
Old Kenner meets modern streaming with this sensational Star Wars The Vintage Collection The Mandalorian Imperial Troop Transport Vehicle from Hasbro. With opening doors and top hatch, a removable top, and a detailed interior that includes fold-down jump seats, there's room to seat several of your 3 3/4-inch scale action figures (sold separately). This awesomely detailed Imperial armament inspired by the Disney+ The Mandalorian TV series brings one of Kenner's most famous original creations from the 1970s to life in an updated style. Don't let it pass you by! Ages 4 and up.
Imperial troop transports weren't war machines like AT-AT or AT-DP walkers, but these deadly looking craft still proved effective at ferrying troops to the battlefield, controlling crowds, and dealing with small-scale threats. They belong in every Star Wars collection!