London Toy Fair reveals continue as Funko has revealed another big announcement for all Harry Potter fans! Harry and the cast return once again with this reveal of 10 Funko Pops. Two of them are 10" reveals and 2 more are set as retailer exclusives. Some might say that the Harry Potter line is already packed but Harry Potter fans might think they need more. A nice surprise is that Funko Shop will be getting a special Harry in his invisible cloak from Harry Potter and the Sorcerer Stone. We will also be seeing Hermione doing the levitation charm, Wingardium Leviosa. We will also be seeing Ron Wesley with his bucket of slugs, Draco Malfoy with a spider, Neville Longbottom, and Dumbledore with baby Harry Potter. Barnes & Noble will be getting a Deathly Hallows Harry as an exclusive too.
The boy who lived returns.
Dumbledore with his Pheonix and Voldemort with Nagini will be setting their Funko Pop game as they re getting special 10" versions. Pre-orders for these figures are already live and you can find them located here. No release date has been confirmed just yet and any of these could be released as an exclusive or canceled. As for reveals, this is not a bad wave for a series for how many Harry Potter Funko Pops that are already out. Stay tuned here for more London Toy Fair Funko reveals.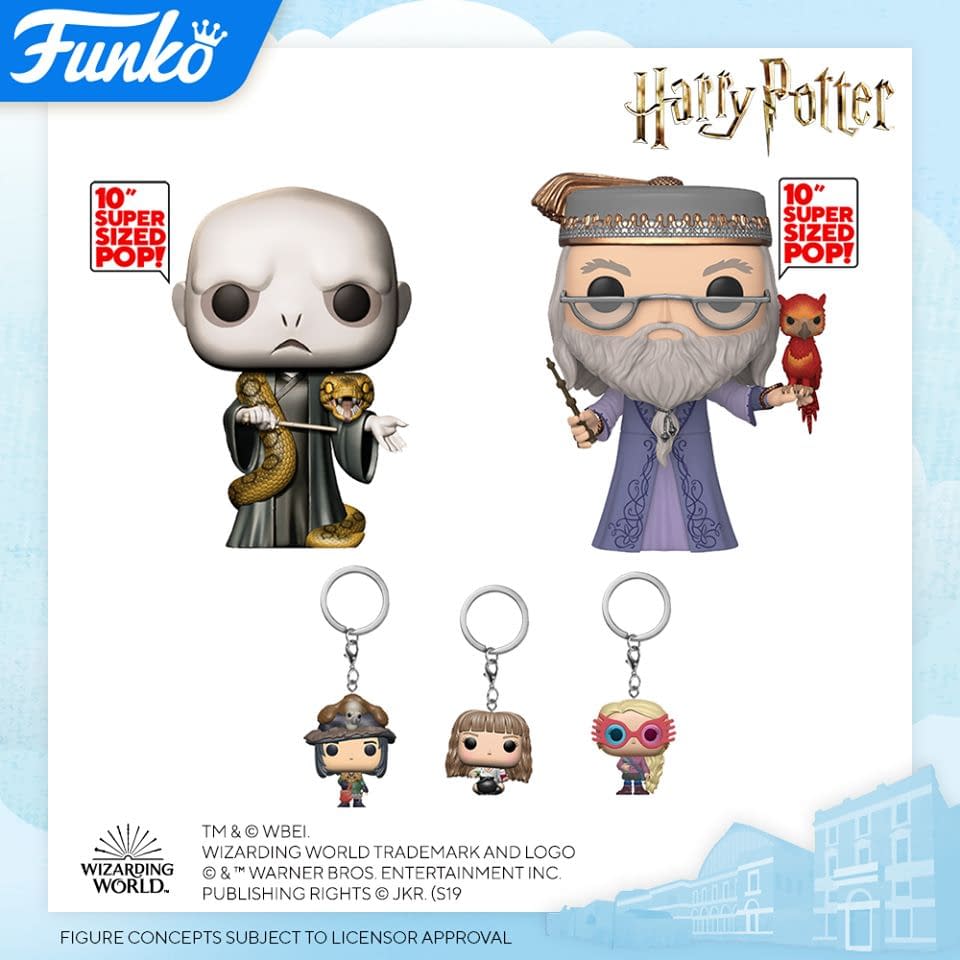 Enjoyed this article? Share it!