The hunt begins like every other day for a collector but they have one mission. Friday, October 4 was not only Triple Force Friday but Funko Pop's got released for New York Comic Con. So for any hunt, you have to be up early and ready to hit as many stores as possible but also have a game plan.
With Hot Topic opening up at 9 the goal was to first hit Walmart and Target before the other stores opened up at 10 for Funko releases. Walmart was supposed to be the first stop but my partner on the ground said no Star Wars figures were present in the store. This wasn't unheard of as a lot of Walmart's were not prepared for the influx of collectors of Star Wars. Our next goal was to hit Target to find the new 10-inch Boba Fett's as well as the design style Boba Fett Funko. Upon entering the toy section of fellow bounty hunter pass by with the elusive Carbonized Mandalorian in hand. This got our hearts racing as we hit the Star Wars toy area. There he was, just like Han Solo in Jabba's Palace, a Carbonized Target Exclusive Mandalorian figure. Only one was left, and I just had to have it!!
No common Mandalorian Black Series figures were found at Target so our hunt continued to find any first edition figure of the elusive Mandalorian. Next, we hit the next star system, GameStop, after finding out they opened up at 9 AM. We rushed to snag up the Funko Pops so we wanted. For me, it was Suzie from Stranger Things and the Hero Killer Stain from My Hero Academia.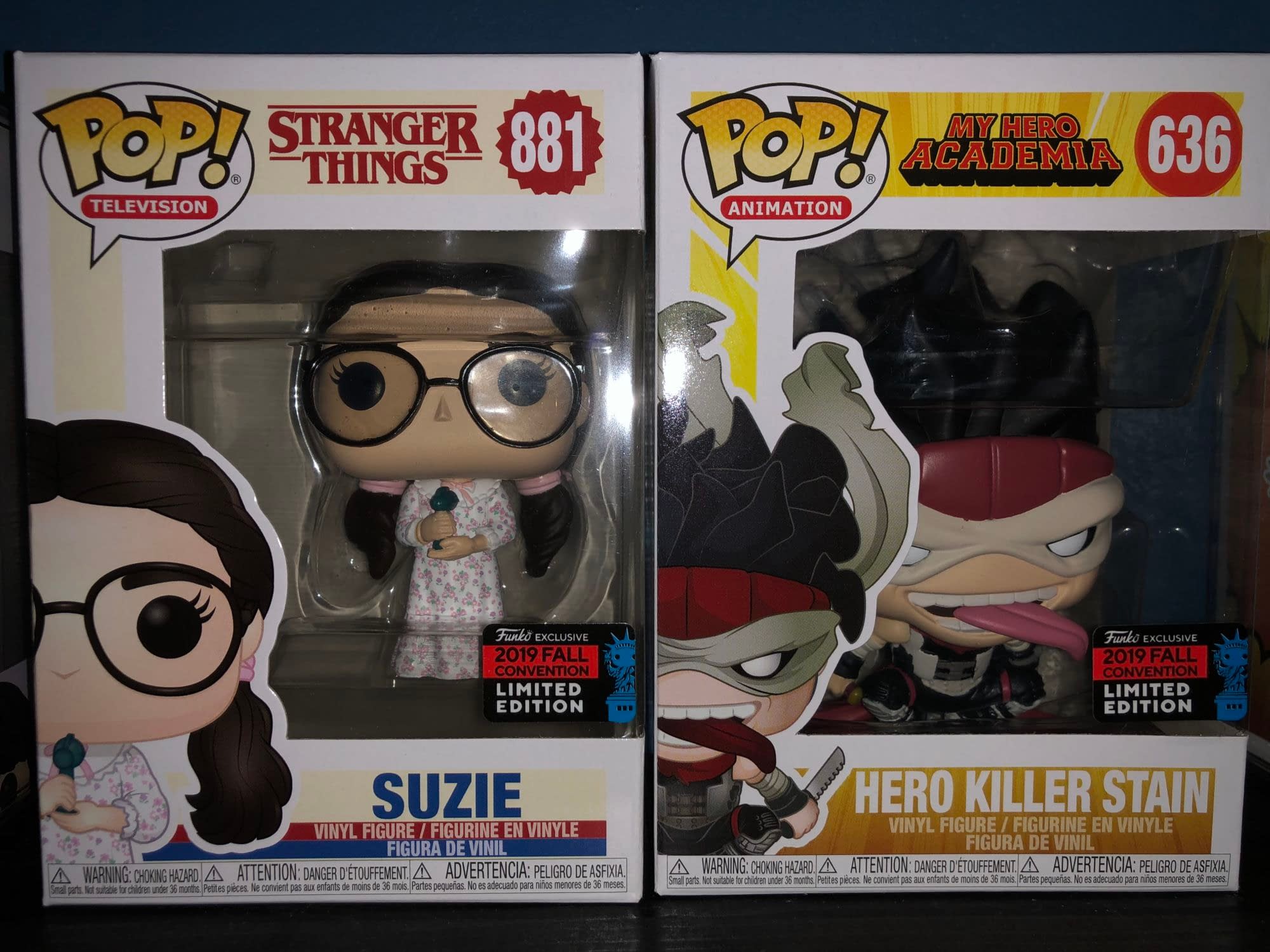 Next stop was the outpost, Barnes & Noble, we waited in line for them to open at 10. We were the first in line upon the doors opening raced to the bottom floor in hopes of finding the Mandalorian or any first edition at this rate. After talking to a couple of employees the Star Wars display was moved from the back to the show floor and that is where we found him… Like Luke Skywalker trying to blow up the Death Star, we were on target and a Mandalorian Black series figure, the common, was here.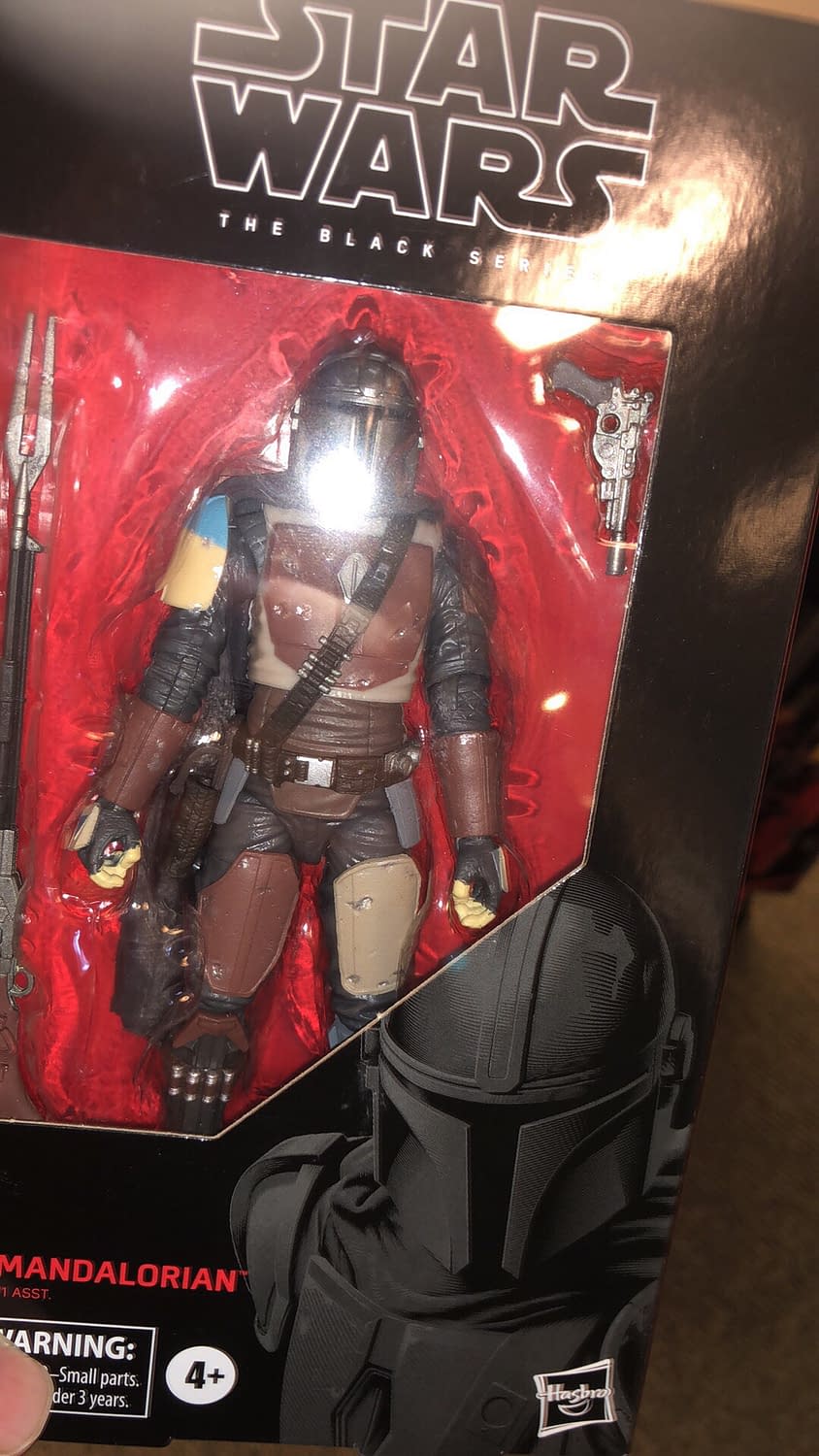 This marks the second bounty for the day as a Star Wars collector, but the hunt does not end just yet. Tech home world, Best Buy was next on our list, looking for the exclusive AT-ST for Triple Force Friday but no luck. The mall was followed by after but no opportunities there as no sign of any sort of Star Wars figure. Hot Topic was bypassed as the Funko Pop exclusives were acquired last night online to beat the line. The hunt couldn't end just yet so after a quick search, two more planets (Walmarts) were in the local area. The first hunting ground (Walmart) had some new Triple Force Friday vintage figures but was completely wiped of all the Black Series. 15 minutes later I arrived at the next Outpost (Walmart) location only to be sadly disappointed as no signs of intelligent life were here as they didn't even know what Triple Force Friday was. Down on my luck, I decided to give it one more try, a planet (Walmart) on the Outer Rim, as I have had luck there in the past. A 25 spaceflight drive later I arrived at Walmart only to rush to the back to see no Star Wars toys on display at all. Upon entering the toy aisle and employee push the cart in, on the cart, a box, one lonely box. I waited patiently as she opens the box only to reveal eight first edition Star Wars Black Series figures! What parallel planet is this? Not only find one bounty but all eight just sitting there recently unboxed. Deciding not to be greedy and a friendly bounty hunter I pull the one Mandalorian Black Series figure first edition for myself and leave the others.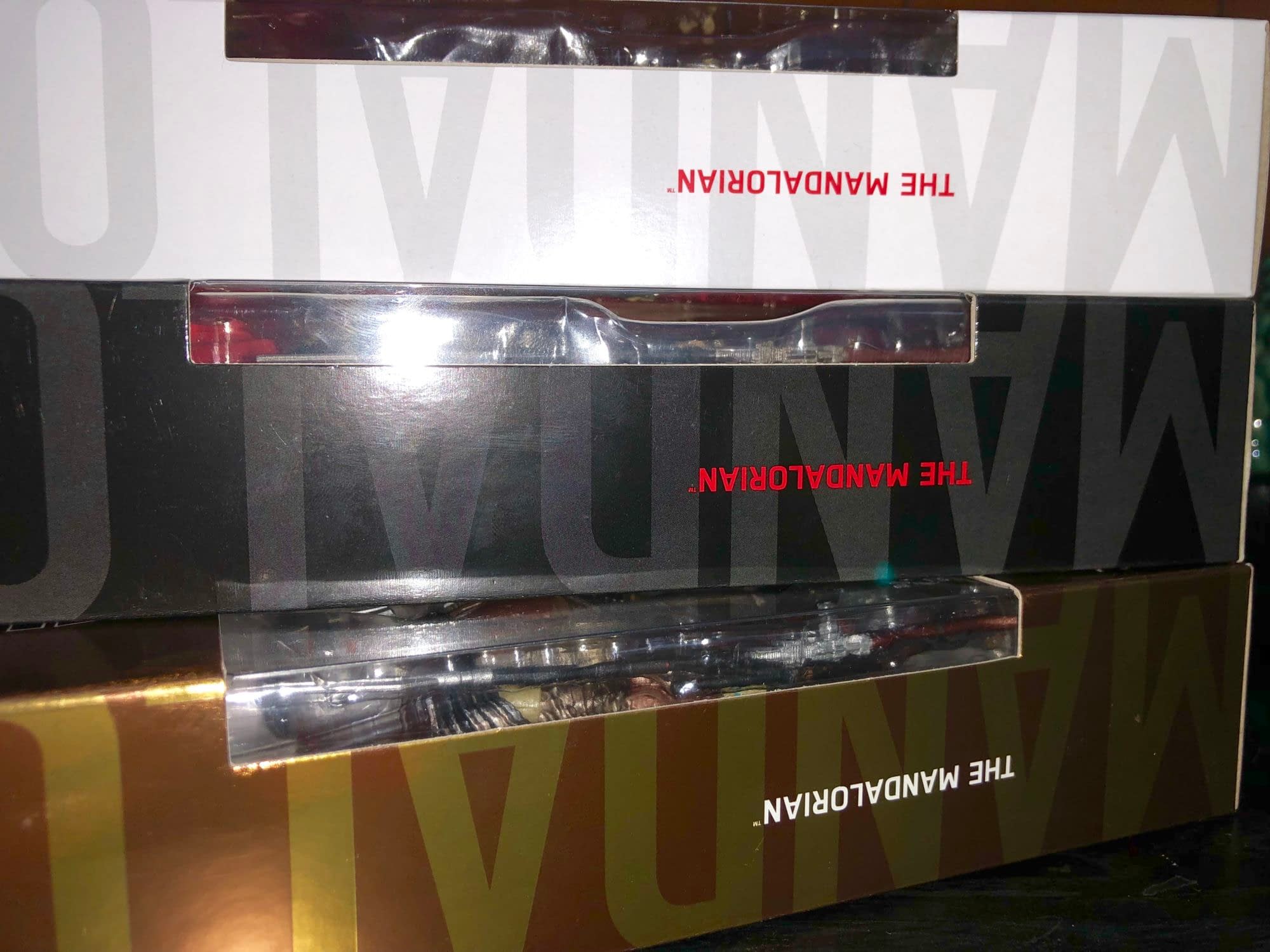 The hunt itself is always a rush, always hold out and try to not pay the flipper or eBay price as you might get lucky. The day was long and full of space travel and Star Wars music but in the end, I was a Bounty Hunter looking for his prize. Jabba would be pleased with my score and I can fly off into the two suns sunset a happy bounty hunter. All three Mandalorians have been secured in the hold and are ready to be taken to the collectors' vault. Pre-order your own today here.