Posted in: Collectibles, Mezco Toyz | Tagged: mezco toyz, scooby doo
---
Mezco Toyz Reveals 5 Points Scooby-Doo Friends & Foes Figure Set
Scooby-Doo and the Mystery Inc gang are back and ready for some classci adventures as Mezco Toyz brings them to the 5 Points line
---
Scooby-Doo and the Mystery Inc. gang are back at Mezco Toyz as they join their 5 Points line. The Scooby-Doo Friends & Foes Deluxe Boxed Set is packed with goodies starting with a Haunted Mansion playset and the Mystery Machine. On top of all that, the whole gang is included, along with plenty of villains from the hit cartoon with Ghost of Elias Kingston, Green Ghosts, and the Spooky Space Kook. Plenty of theme accessories are included too, like Scooby Snacks, food, treasure maps, a flashlight, and more. Mezco Toyz was sure to also feature swappable parts like plenty of secondary unmasking heads and a secondary Scooby-Doo sculpt. The playset has three floors for plenty of exploring, and the whole gang can fit inside the Mystery Machine. This set is a must-have collectible for any Scooby-Doo fan, and pre-orders are live here. Fans will be able to bring home this piece for $180, and it is set for a December 2023 release.
New Scooby-Doo, Where Are You? Adventures Await
"Looks like we've got another mystery on our hands…" Jeepers! Scooby-Doo, the Mystery Inc. gang, and some ghastly ghouls are joining the 5 Points lineup! The gang's all here…and then some! This deluxe boxed set includes 9 figures all with their own unique accessories, the Mystery Machine, and a mansion playset diorama with multiple unique interiors!"
THE 5 POINTS SCOOBY-DOO FRIENDS & FOES DELUXE BOXED SET INCLUDES:
Fred – leader of the gang and driver of the Mystery Machine, Fred is known for setting traps to capture villains.
Daphne – the fashion-loving member of Mystery Inc., Daphne tends to get herself into tricky situations, earning her the nickname "Danger-prone Daphne".
Velma – the smartest of the bunch, Velma is often the one to decipher clues and solve the mysteries.
Shaggy – driven by fear and his insatiable appetite, Shaggy is Scooby's best friend.
Scooby-Doo – the lifelong companion to Shaggy, Scooby has a knack for clumsiness.
Ghost of Elias Kingston – the disguise of Stuart Wetherby, who sought to terrify his family into giving up their fortune through his menacing appearance.
Green Ghosts – the disguises of lawyers Cosgood Creeps and Cuthbert Crawls, who set out to steal Colonel Beauregard Sanders fortune away from its heirs.
Spooky Space Kook – the disguise of Henry Bascomb, who attempted to scare his neighbor and the Air Force into selling their land for cheap.
The Mystery Machine – the main transportation for Mystery Inc.! The Mystery Machine features wheels that turn, doors that open, and most of the gang can sit comfortably inside!
Mansion playset diorama – the perfect backdrop for Mystery Inc.! The included mansion playset diorama features multiple interiors for a range of unique display options!
ACCESSORIES:
One (1) candelabra
One (1) Daphne's shoulder bag
One (1) flashlight
One (1) map
One (1) bowl of ice cream
One (1) box of Scooby Snacks
One (1) hero sandwich
One (1) magnifying glass
One (1) lantern
One (1) chest
One (1) Stuart Wetherby head portrait
Two (2) sets of shackles
One (1) photograph
Two (2) removable hoods for Green Ghosts
One (1) projector
One (1) Henry Bascomb head portrait
One (1) removable helmet for Spooky Space Kook
One (1) sausage link
Five (5) display bases
"5 Points are Mezco's upgrade to the articulated action figures of yesteryear. These highly detailed, posable action figures feature some of pop culture's most familiar faces, both old and new. The 5 Points Scooby-Doo Friends & Foes Deluxe Boxed Set are packaged in a collector-friendly box, designed with collectors in mind."
---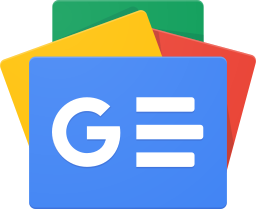 Stay up-to-date and support the site by following Bleeding Cool on Google News today!