My Little Pony And Ghostbusters Cross Over For New Plasmane Figure
My Little Pony and Ghostbusters are combining for one pretty awesome crossover figure. Introducing Plasmane, the Ghostbusting Pony. These mash-up figures are always a ton of fun, and this one should be pretty popular. Plasmane comes in window box packaging, and will stand at 4.5 inches tall. She comes with green plasma hair, and wearing her very own Ghostbusters jumpsuit. The iconic Busters logo is her cutie mark. This is one that collectors will be able to display MOC with no problem, as the figure looks pretty awesome in the box. You can check out Plasmane down below.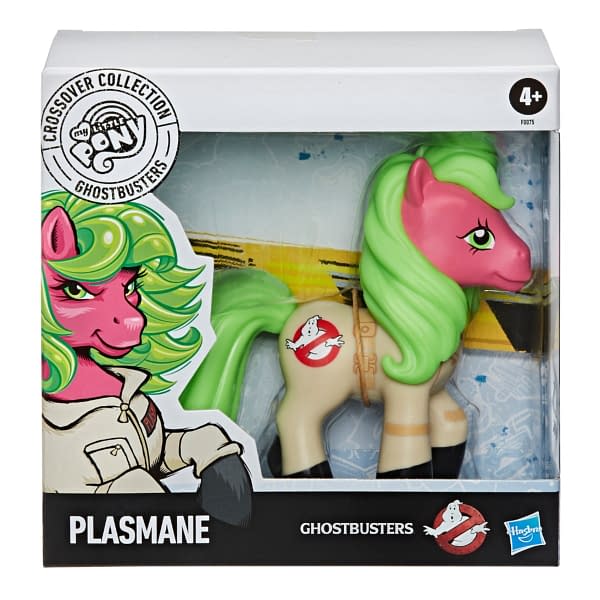 My Little Pony Ghostbusters Crossover Plasmane
(Ages 4 years & up/Approx. Retail Price: $12.99 /Available for pre-order July 1 /Product ships Fall 2020)
"When the city of Manehatten is overrun with ghosts, Plasmane ain't no scaredy-pony, she saddles up in the Ecto-Wagon and gears up for an adventure. Fandoms collide with My Little Pony Crossover Collection — an expanded universe of My Little Pony mashup characters! Crossover Collection Plasmane toy combines the retro My Little Pony form with the design of Ghostbusters characters. Character has unique deco, colors, and Cutie Mark inspired by the iconic Ghostbusters team. This 4.5-inch figure comes in collectors' packaging that's great for fans of the My Little Pony or Ghostbusters brand to display. Turn the stories you know on their tails with the My Little Pony Crossover Collection."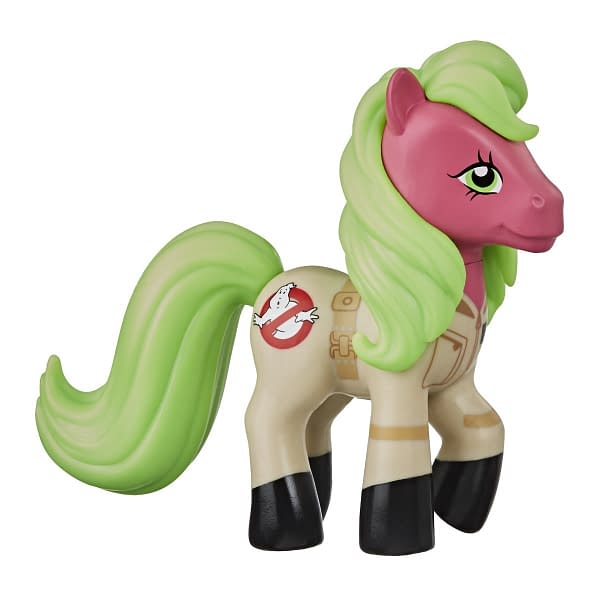 I know My Little Pony isn't everyone's favorite, but this figure is just way too much fun to ignore. Seeing it makes me wonder why they are just doing this now, it feels like a figure they should have made a long time ago, even before Hasbro got the Ghostbusters master toy license. I for one am excited to add Plasmane to my Ghostbusters shelf, and may even buy two so my daughter can have one. You can preorder one right here.