NECA has been teasing us since their 5 Days of Downloads this past holiday season. That is when we got our most recent look at the long awaited Alpha Predator fro their Predator line of figures. This figure is supposed to be their 100th Predator Figured released in the line which is an accomplishment on its own. The initial reveal slipped past most as NECA shared some special upcoming images for the Alpha Predator on social media. This Predator will be quite popular not only for how badass this figure is but because he is based on unused concepts from the original film. This character is obviously very primal as you can tell from the look of his armor, weapon, and mask and I love it. It is more to the mythos and world of the Predator and it is a nice and refreshing take on this iconic alien. More details and screens will be revealed tomorrow from NECA and I can't wait till we can see a release date for this figure.
Check out the screen below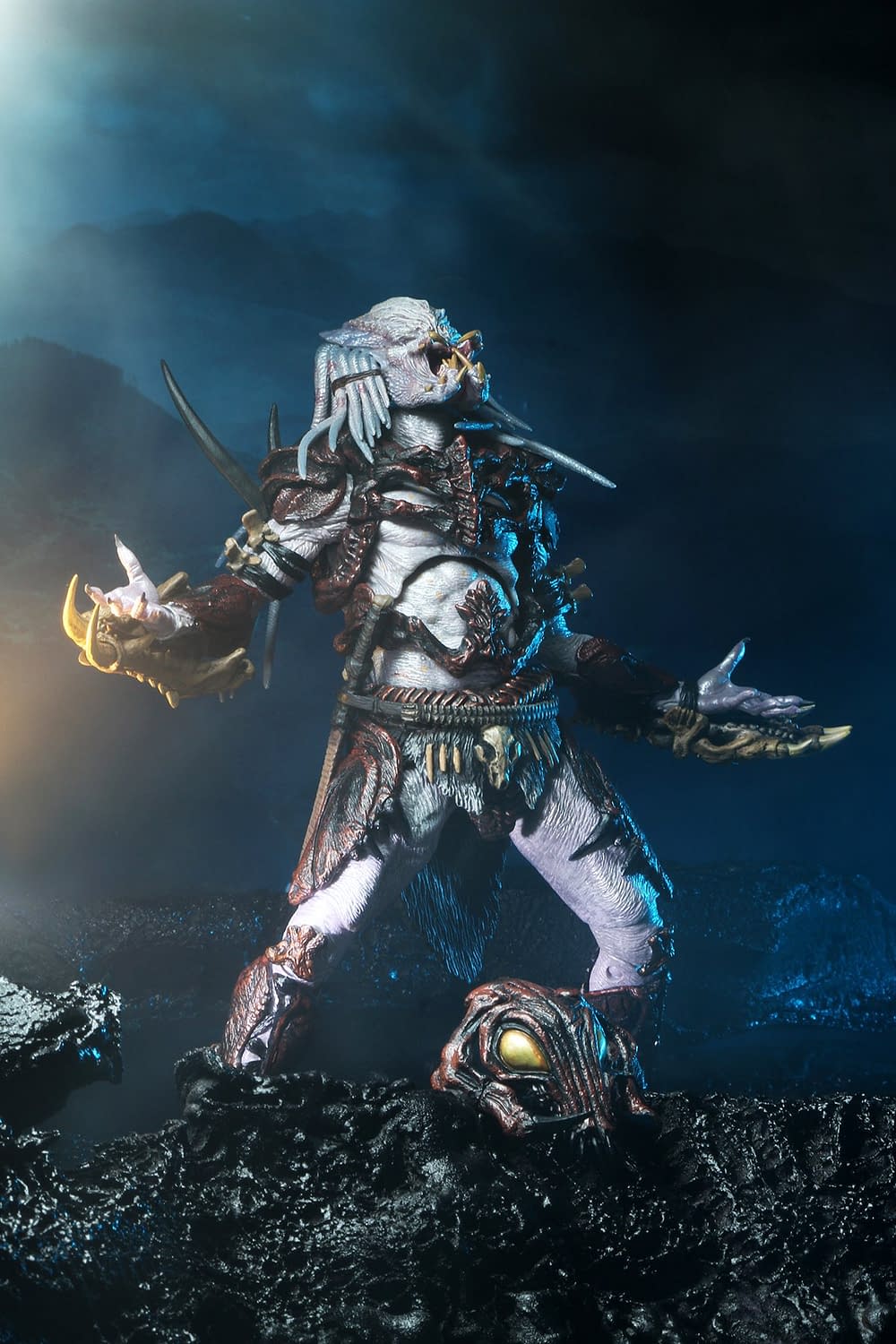 Thousands of years ago on a planet far from earth…
Alpha Predator is coming. More details and full gallery this Friday. #prednesday
Enjoyed this article? Share it!