Optimus Prime Goes Old School with New PCS and Sideshow Statue
The heroic Autobots Leader Optimus Prime is back once again and this time he is going retro. PCS Collectibles is bringing this Transformers legend alive and all his classic glory. Right off the bat, you can see that the cel-shading on this statue is something special and it hits your nostalgia in all the right places. Optimus is posed pointing off in the distance with his blaster in hand. With Sideshow Collectibles though, he will come with an exclusive alternate arm that turns into an Energon Axe. To make this not just any Transformers collectible, it is limited to only 400 pieces. Optimus does have a hearty price tag at $800 but the shading, size, and the limited quantity make that a fair price for such a great piece. Pre-orders are already live and you can find them here.
Rollout!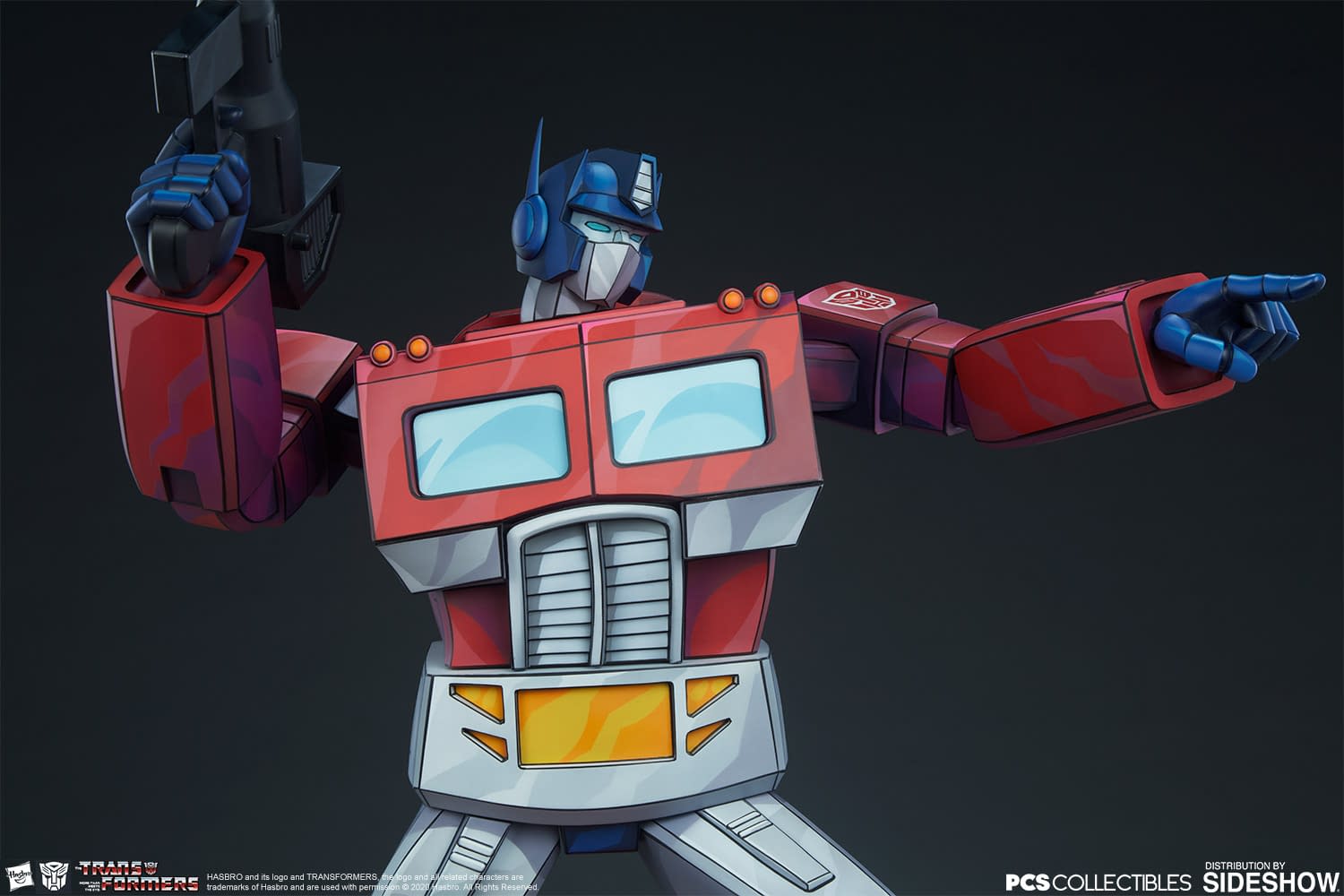 Optimus Prime Statue by PCS Collectibles
SIDESHOW EXCLUSIVE Alternate Right Arm with Energon Axe
ABOUT THIS STATUE
"Neither impossible nor impassable!"
Sideshow and PCS Collectibles present the Optimus Prime G1 Museum Scale Statue.
The Optimus Prime G1 Museum Scale Statue measures 28" tall standing boldly on top of a orange Cybertronian environmental base complete with the Autobot logo. A fearless leader, Optimus Prime is ready to roll out with his allies, wielding his iconic ion blaster and pointing the way forward against the onslaught of evil Decepticons.
Optimus features a cel-shaded deco application that captures the iconic animated appearance of the Generation 1 Transformers. The Optimus Prime G1 Museum Scale Statue is detailed with red, blue, and grey tones with yellow accents to evoke the classic two-dimensional art style in a three-dimensional form.
The Exclusive Edition of the Optimus Prime G1 Museum Scale Statue includes an alternate right arm featuring the Autobot's orange Energon axe, so you can upgrade your display and fight back against the Decepticons. The statue measures 22.5" tall while the axe arm is attached.
Give your Transformers collectibles the leader they need and bring home the Optimus Prime G1 Museum Scale Statue from PCS Collectibles today!