Poison Ivy is back and she is about to raise some green hell. Coming out of the iconic Batman video game Arkham City, Ivy is here to steal the show. This 30 inch statue from Prime 1 Studio is highly detailed and packed with some awesome features. She does come with multiple faces to give fans that right Poison Ivy look hey want. There is also an LED feature too that turns on the Arkham Symbol on the TV. The red and green paint scheme here just is perfect and fans of the series should add her to their overgrowing collection. The Arkham City Poison Ivy Statue is priced at $1,099 and $1,149 for the deluxe with the extra head. Pre-orders can be found here for the Prime 1 Store exclusive but might not be live just yet. You will be able to also find them located here too. She is expected to ship out May and August 2021.
Go green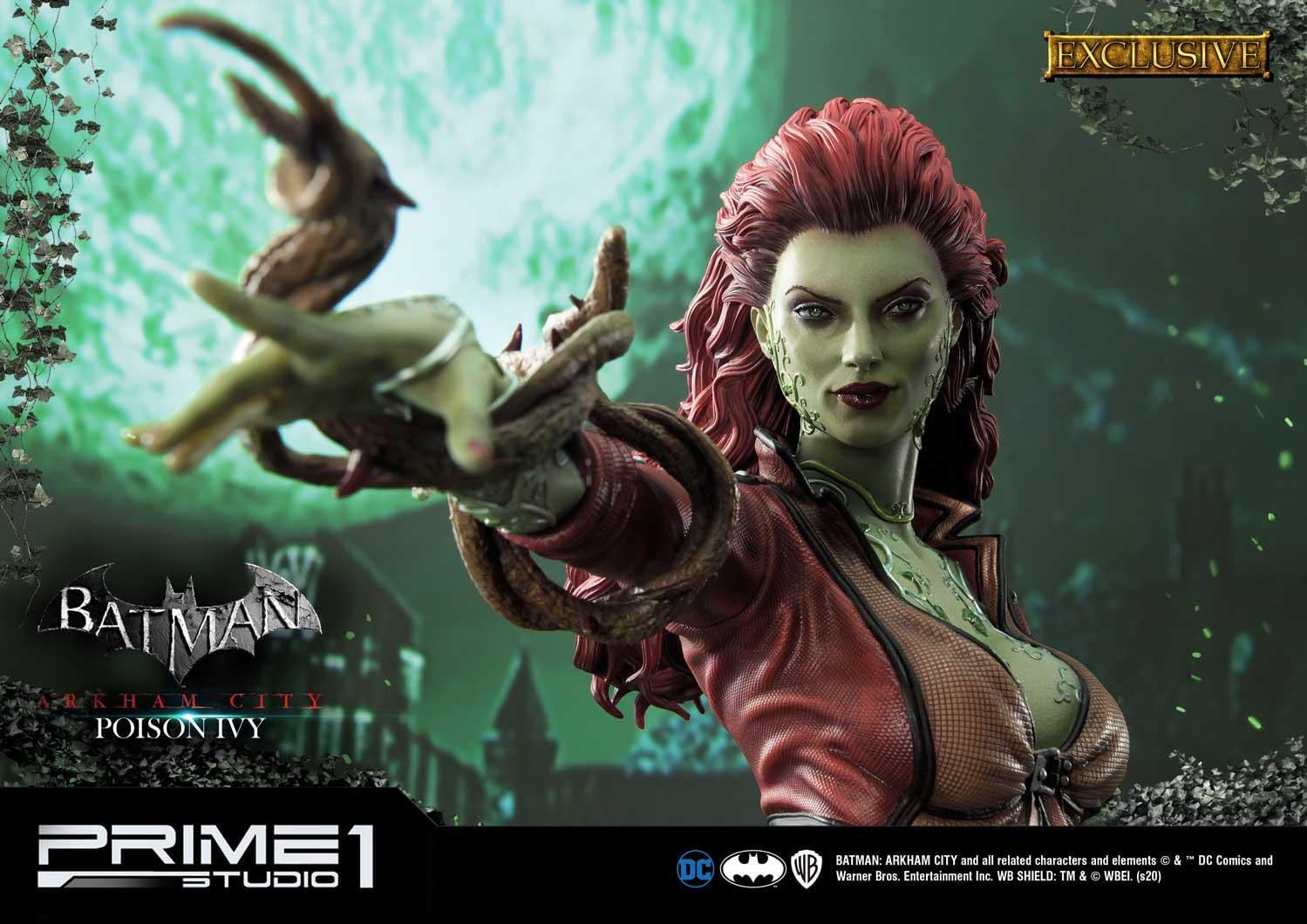 Batman: Arkham City Poison Ivy
"Nature always wins."
Prime 1 Studio is proud to present the beautiful piece from the Batman: Arkham City video game, the 1/3 Scale Poison Ivy.
Batman: Arkham City is a 2011 action-adventure game developed by Rocksteady Studios and published by Warner Bros. Interactive Entertainment. Based on the DC Comics superhero Batman, it is the sequel to the 2009 video game Batman: Arkham Asylum and the second installment in the Batman: Arkham series.
We did our best to recreate Poison Ivy's forest green skin, full red lips and long red curly hair. The surface of her skin covered with leaves and roots that ran along some parts of her body is made with a great attention to details.
There is a LED light-up function on the TV located on the base of the statue and interchangeable portraits so you could enjoy her different expressions.
This is a must-have piece for all DC fans!
Specifications:
Statue Size approx. 32 inches tall [H:80.5cm W:41.8cm D:50.8cm]
One (1) specially designed base
LED light-up feature on TV
Two (2) Alternate Portraits
One (1) Additional Exclusive Portrait (Exclusive Version only)