Posted in: Collectibles, RSVLTS | Tagged: d&d, dungeons & dragons, RSVLTS
---
Roll For Style with RSVLTS New Dungeons & Dragons Shirt Collection 
RSVLTS is back and ready for a new adventure as they enter the world of Dungeons & Dragons with a new button-down collection
---
Dungeons & Dragons: Honor Among Thieves arrives this weekend, bringing the iconic game to live-action once again. This week has been packed with plenty of new reveals for D&D fans, including plenty of new collections. Hasbro just revealed new Dungeons & Dragons Golden Archive monsters, with the Owlbear, The Eye, and Displacer Beast coming to life. Those are some pretty excellent releases, but RSVLTS is rolling for style as they unveil a brand new D&D Kunuflex Button-Down Collection! That is right, the Forgotten Realms await fans with this impressive four-shirt collection that will consist of:
Combat Tactics
Your latest quest awaits, which means it is time to pick your newest class, and RSVLTS is here to help. Whether you want a sword, bow, axe, magic, or defense, this Kunuflex button-down has them all. Packed with weapons, potions, magic, a D20 die, and the D&D logo, you will be the best-dressed warrior in your party.
Let's Roll
You never know what adventure awaits you in Dungeons & Dragons, as it is always up to chance. Let's Roll and get that 20 will RSVLTS latest button-down that is packed with color and a sublet nod to the legendary world. From Xanathar and weapons to treasure and a Mimic, this shirt is elegant, and slick that will boost your style by 10.
Critical Sketch
The designs of D&D have to start somewhere, and now you get to wear some of these sketches. Critical Sketch puts some iconic D&D villain right on your body with this impressive button-down. Chaotic Evil reigns supreme here with some heavy hitters like Warduke, the Lich, D20 dice, and Xanathar. The pencil-style design makes this shirt and beautiful creation that will make you the life of any quest.
Monsters of the Quest
The Monsters of Dungeons & Dragons are pure heavy metal creations, and RSVLTS has contained them all on one shirt. Popping with color, the Monsters of the Quest Kunuflex button-down has arrived. Owlbears, the Mindflayer, the Lich, the Displacer Beasts, Dragons, and much more have made this shirt home, and you can now harness their power. Roll that 20, save the day, slay the monster, and look good while doing it with this bad boy.
Dungeons & Dragons have really grown in popularity over the past couple of years, and it will continue to grow. RSVLTS has harnessed some impressive designs for this collection, from monsters to weapons that any fan can wear with pride. The RSVLTS Dungeons & Dragons launch kicks off today at 4 PM EST right here as well as on the RSVLTS app. Be sure to check out all of the other impressive collections that RSVLTS has to offer, with Nickelodeon, Star Wars, DC Comics, Marvel Comics, and so much more!
---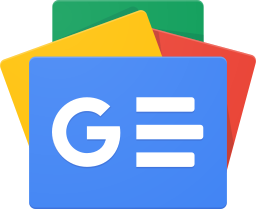 Stay up-to-date and support the site by following Bleeding Cool on Google News today!