Science Division Releases New "Star Trek" Interactive Tribbles
Do you know what every Star Trek fan needs? A tribble. And you know what would make it awesome? If you could actually interact with it. Science Division LLC has created an interactive Tribble that you command through your smartphone. The thing will act like a real Tribble, or as real as one can get from the series, including purring and detecting Klingons! They'll be debuting the Tribbles at the Star Trek Las Vegas 2019 convention from July 31st until August 4th. You can read more about it below and check out the video about them, as they will go up for pre-order soon and ship in 2020.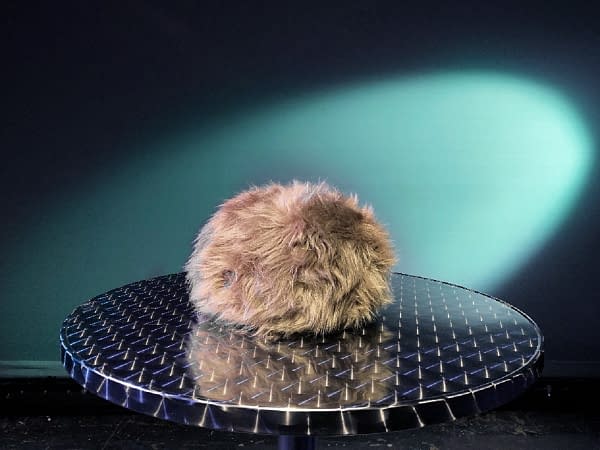 Science Division Tribbles come with three operating modes:

At Ease: In At Ease, Tribbles trill and vibrate when you pick them up. They continue to trill, even when you aren't moving them. At Ease mode enables your Tribble to be truly alive, with varied trill and vibration patterns, both in response to interaction, and without any interaction at all. When left alone, your Tribble will continue to trill, but will do so less frequently to avoid irritating its human companion.
On Duty: In On Duty mode, your Tribble will determine if it is in the hands of an ally or a Klingon each time that it moves, by either cooing or screaming accordingly.
Watchdog: In Watchdog mode, you can leave your Tribble on top of an object that you want it to guard. If someone picks that object up, your Tribble will scream to alert you.

Once the Tribbles ship, customers will be able to download the free Section K-7 app to join a covert operation (Section K-7), tasked with seeking out disguised Klingons with anti-Federation sentiment. The app allows you to communicate with your Tribble or Tribbles. You can name them, assign them modes, change their volume, choose which ship they are assigned to, and even prank your friends by triggering your Tribble to scream at them. The app is not required for interaction with the Tribbles.