Spider-Man Marvel Legends have been my favorite series of Marvel Legends to come out. Being a fan of Spider-Man I always love seeing the new Spider-Man costumes getting the action figure treatment. This time Hasbro has announced the newest wave of Spider-Man Marvel Legends figures. The result for this wave will give you the Demogoblin Build a Figure. There will be six figures in this set each coming with accessories as well as their piece to build your character. The old school Vulture flies on in first and comes with the secondary head accessory. The color scheme is nice and he even attachable wings. Marvel's White Rabbit makes her Marvel Legends debut in the Spider-Man wave. She has been quite interested in the newest run of Spider-Man comics and I'm sure fans will be pleased to own her. Next, we will be getting the Master of Kung Fu Shang Chi. This might be a figure to hop on to avoid the movie hype coming later on. He will come with the four sets of interchangeable hands as well as nunchucks. We now move onto the Superior Octopus, Otto Octavius in his secret empire style outfit. The last two are costumes from Marvel's Spider-Man PS4 video game. The first is the Spider Armor Mark III slightly based on the Ends of the Earth costume from the comics. And lastly will be getting the video game exclusive Velocity Suit Spider-Man. Which is now making his way in the new comic series and both figures come with web accessories. Lastly, Hasbro showed the completely built Demogoblin figure at London Comic Con and he is something special. The demonic cloak as well as the face clause in fire glider brings me back to some 90s nostalgia. This is a wave I would like to get myself just to build this figure.
The Spider-Man Marvel Legends Wave 11 set from Hasbro with Demogoblin Build a Figure will all be priced at the usual $19.99. They will be set to release January 2020 and pre-orders are alive and you can find them here. Remember you will have to own each one of these characters to build yourself the Demogoblin figure.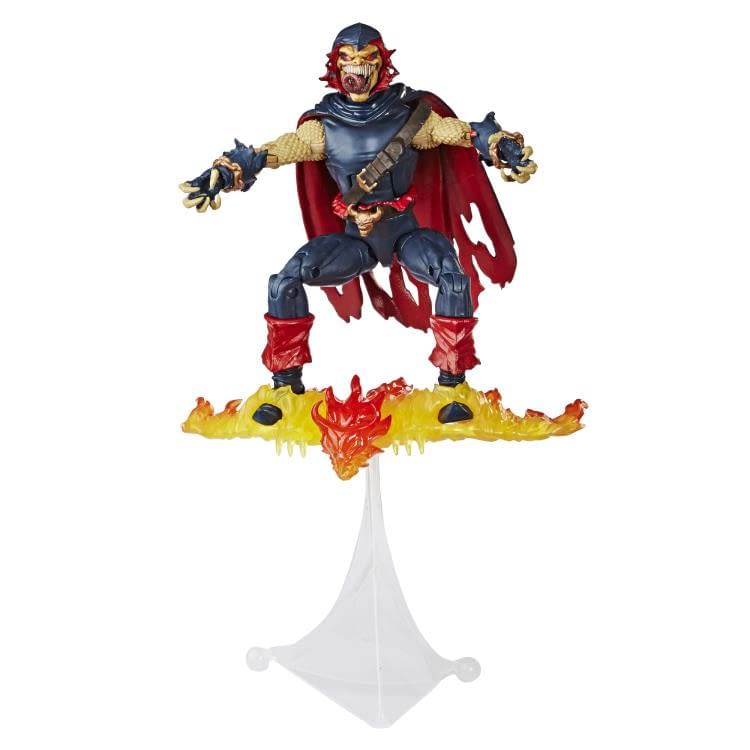 With over 80 years of comic book history, Marvel has become a cornerstone of fan collections around the world. With the Marvel Legends Series, fan favorite Marvel Comic Universe and Marvel Cinematic Universe characters are designed with premium detail and articulation for top-of-the-line poseable and displayable collectibles.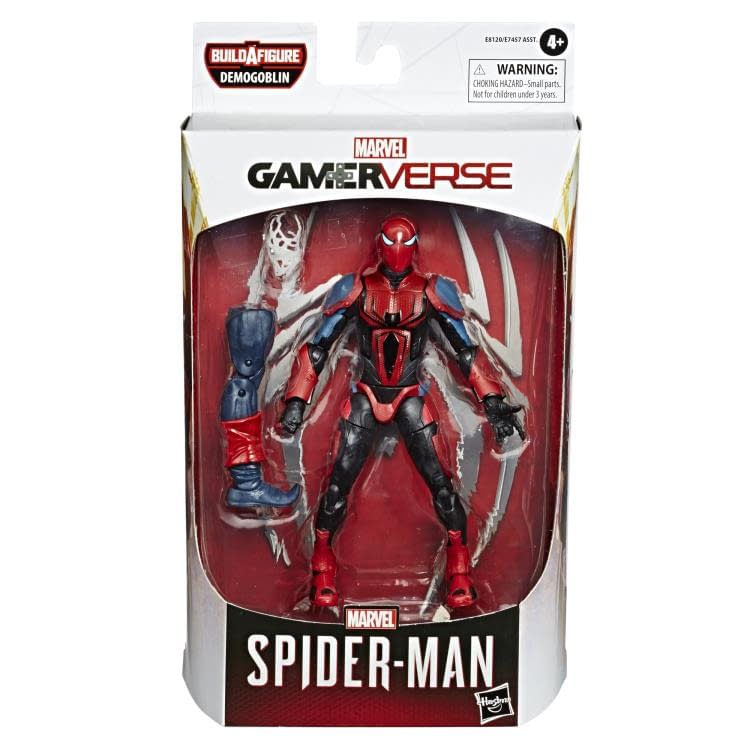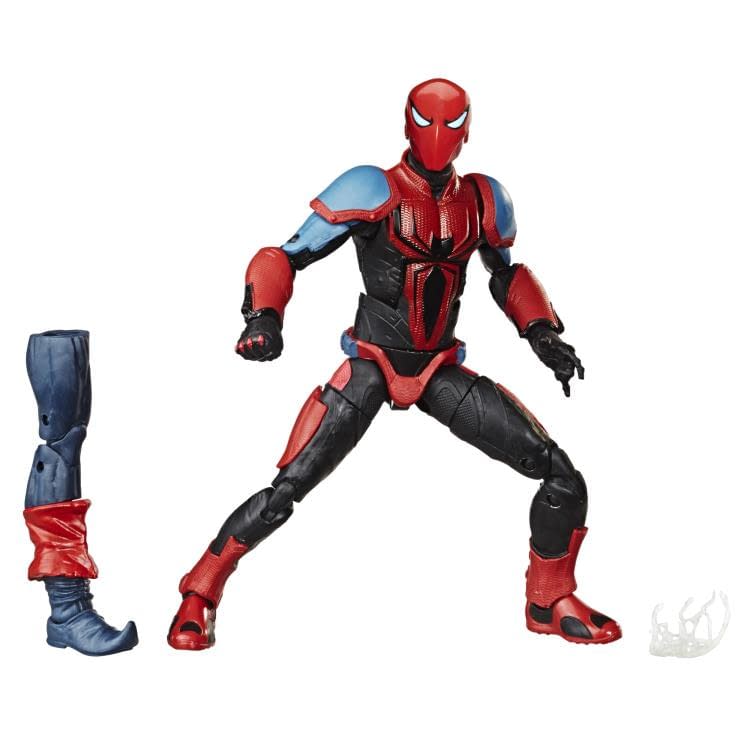 Spider-Armor MK III
Peter Parker upgrades his spider suit with advanced technology known as Spider-Armor MK III.
Spider-Armor MK III figure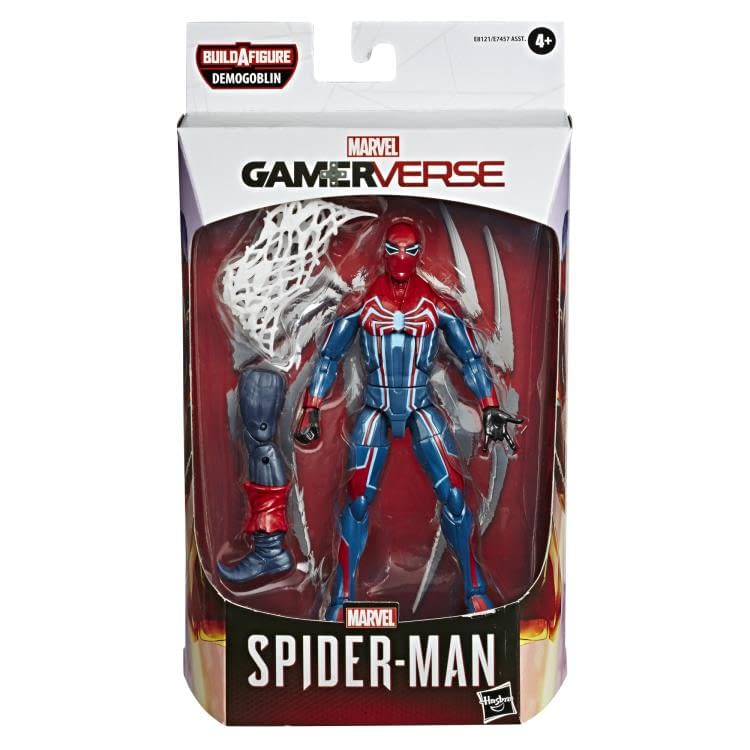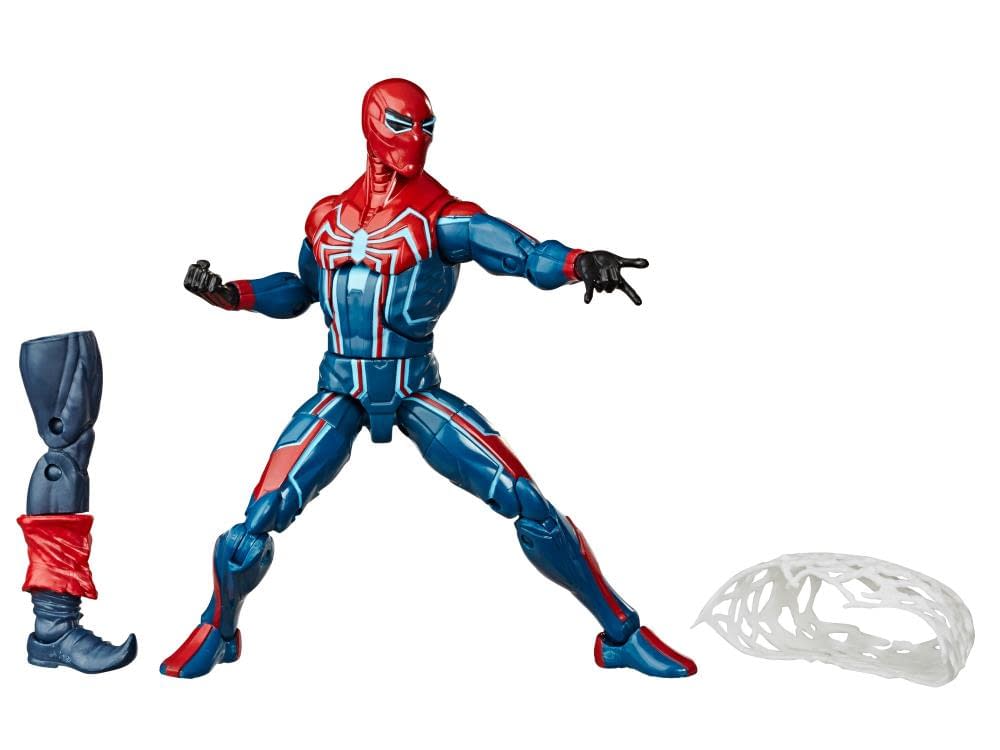 Velocity Suit Spider-Man
Peter Parker enhances his spider suit with speed-boosting technology to become velocity suit Spider-Man.
Velocity Suit Spider-Man figure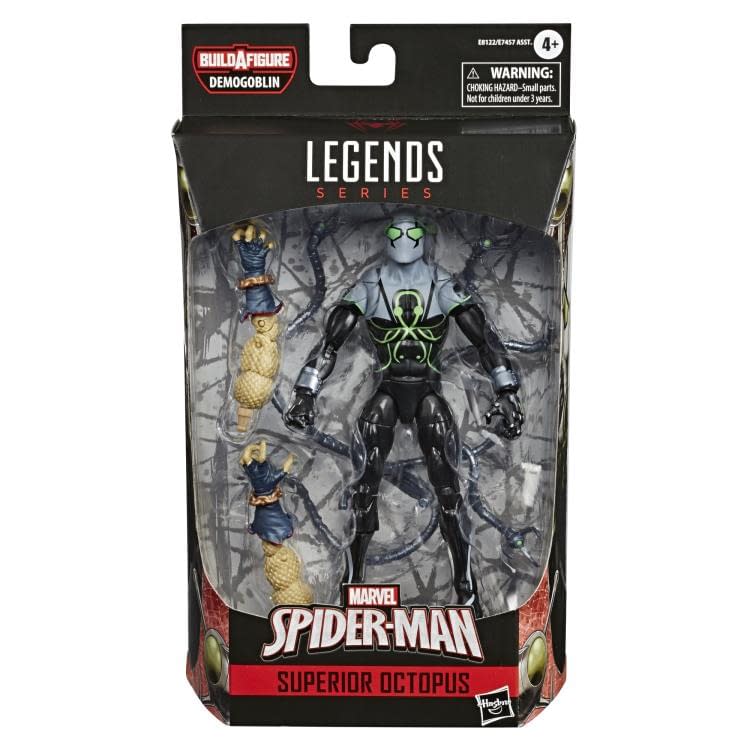 Superior Octopus
Otto Octavius suits up in a high-tech spider suit to protect the city as the Superior Octopus.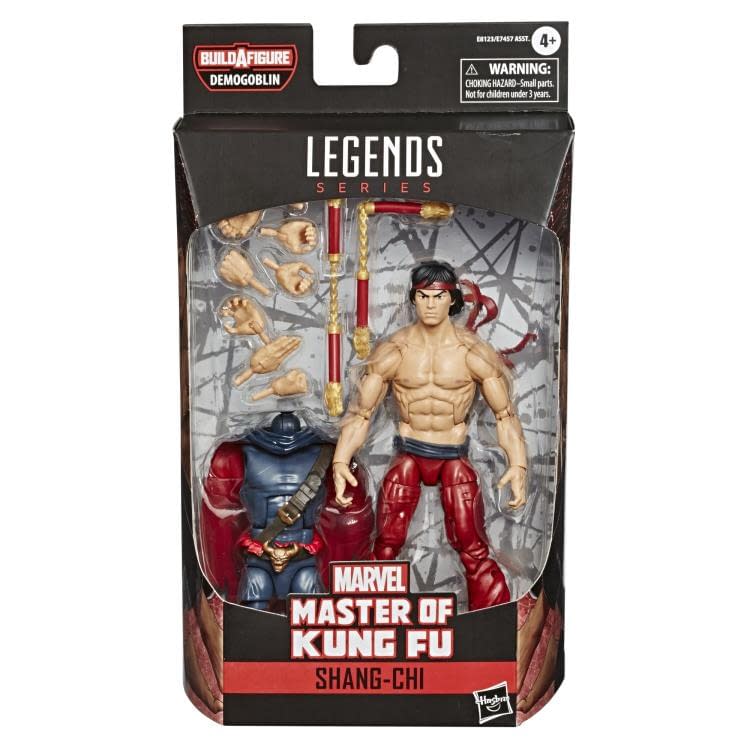 Shang-Chi
Shang-Chi is a master of martial arts and a warrior for justice.
Shang-Chi figure

2 Nunchucks
4 Pairs of hands
Demogoblin body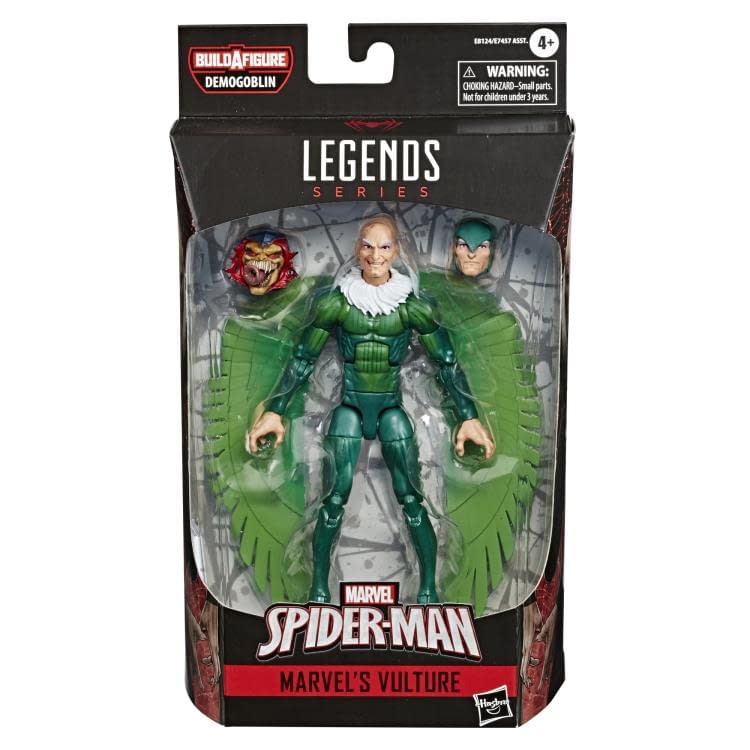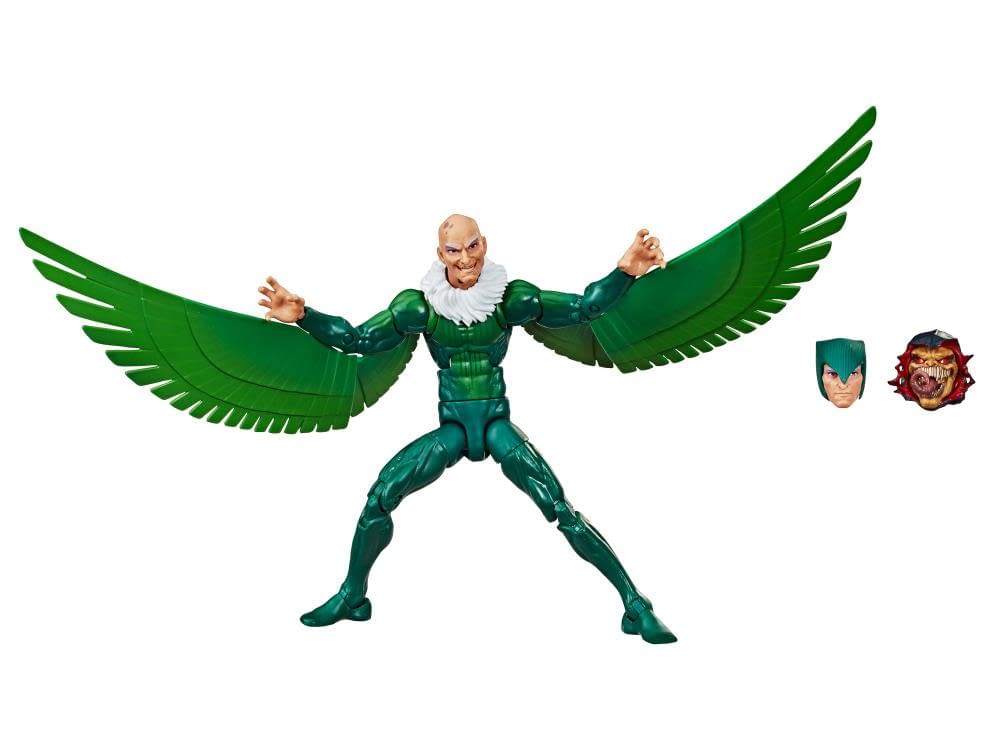 Marvel's Vulture
Adrian Toomes uses a specialized flying suit to soar through the skies as The Vulture.
Marvel's Vulture
Alternate head
Demogoblin head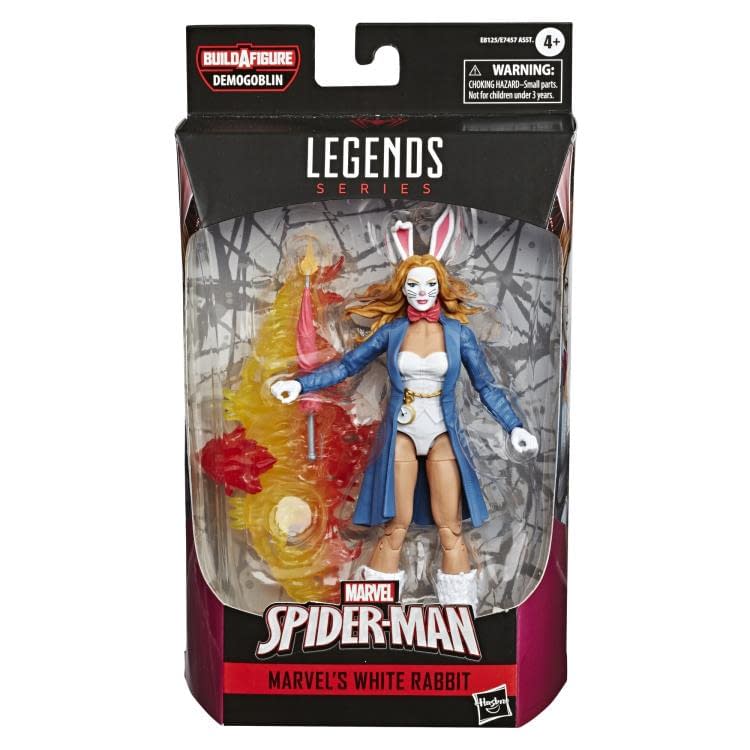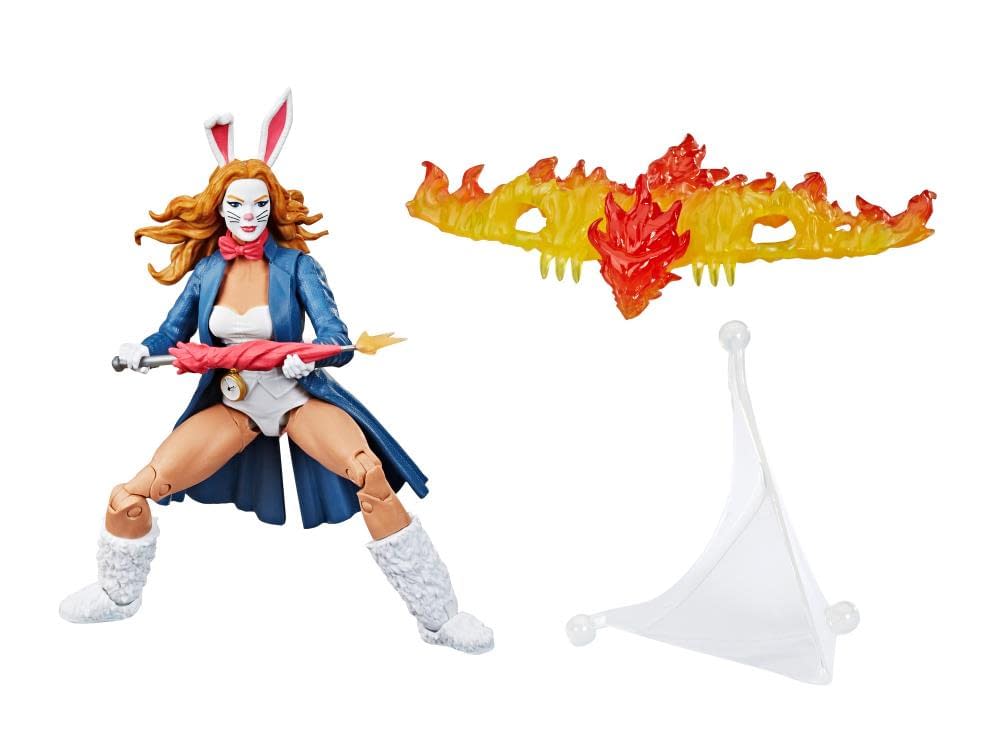 Marvel's White Rabbit
A brilliant woman with a twisted mind, Dr. Lorina Dodson is the deranged Queen of Crime, White Rabbit.
Marvel's White Rabbit

Umbrella
Demogoblin glider
Glider stand
Enjoyed this article? Share it!