Superman is here to save the day yet again but this time he changes into the part. We all know Superman's secret identity at this point, Clark Kent. He is a simple journalist ready to help change the world with one story at a time. However, sometimes words are not enough and he has to jump into action to save the day. Sideshow Collectibles has recently put up notifications for there upcoming Superman Call to Action Premium DC Comics Statue. Unlike previous first looks, we have covered Sideshow Collectible has unveiled some of their upcoming statues through there Facebook. Clark was one of the statues show but we have some screen grabs to show you it in all its glory and you can watch the full video here.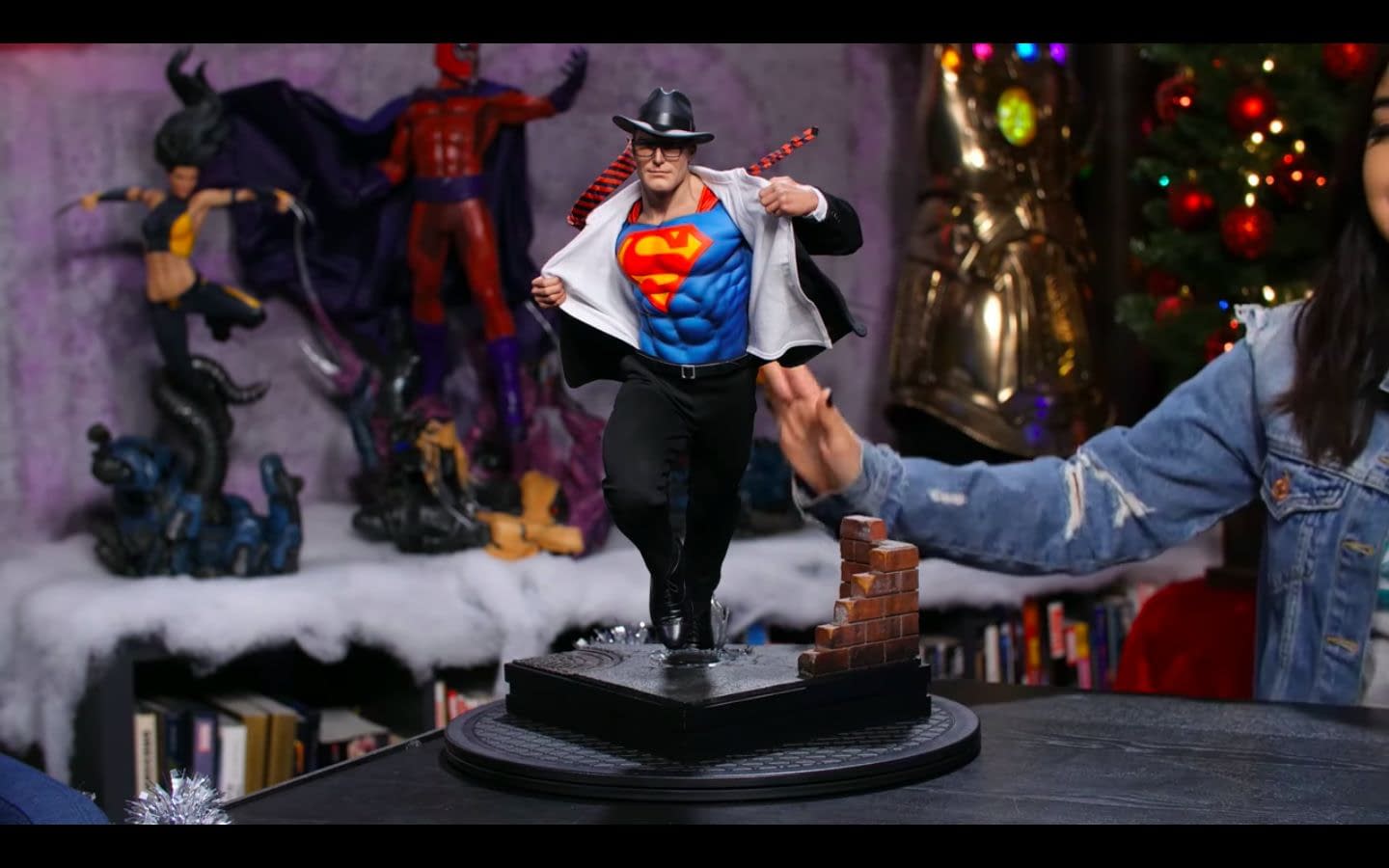 The statue is very heroic and shows Clark Kent in the motion of his iconic suit change. It does look like we have some fabric elements throughout the statue too which is nice as it gives it a very realistic feel. The base shows a Metropolis street with a sewer grate and a brick placement.
The paint, details, and high quality materials are very well down with this statue and I can tell this statue won't be cheap. This is one statue any fan of Superman should jump on and enhance their collection. A price, date, and pre-order information are not available just yet but you can RSVP with Sideshow Collectibles to be the first to know when it's live. Until then we here at Bleeding Cool will let you know when this Superman statue flies high.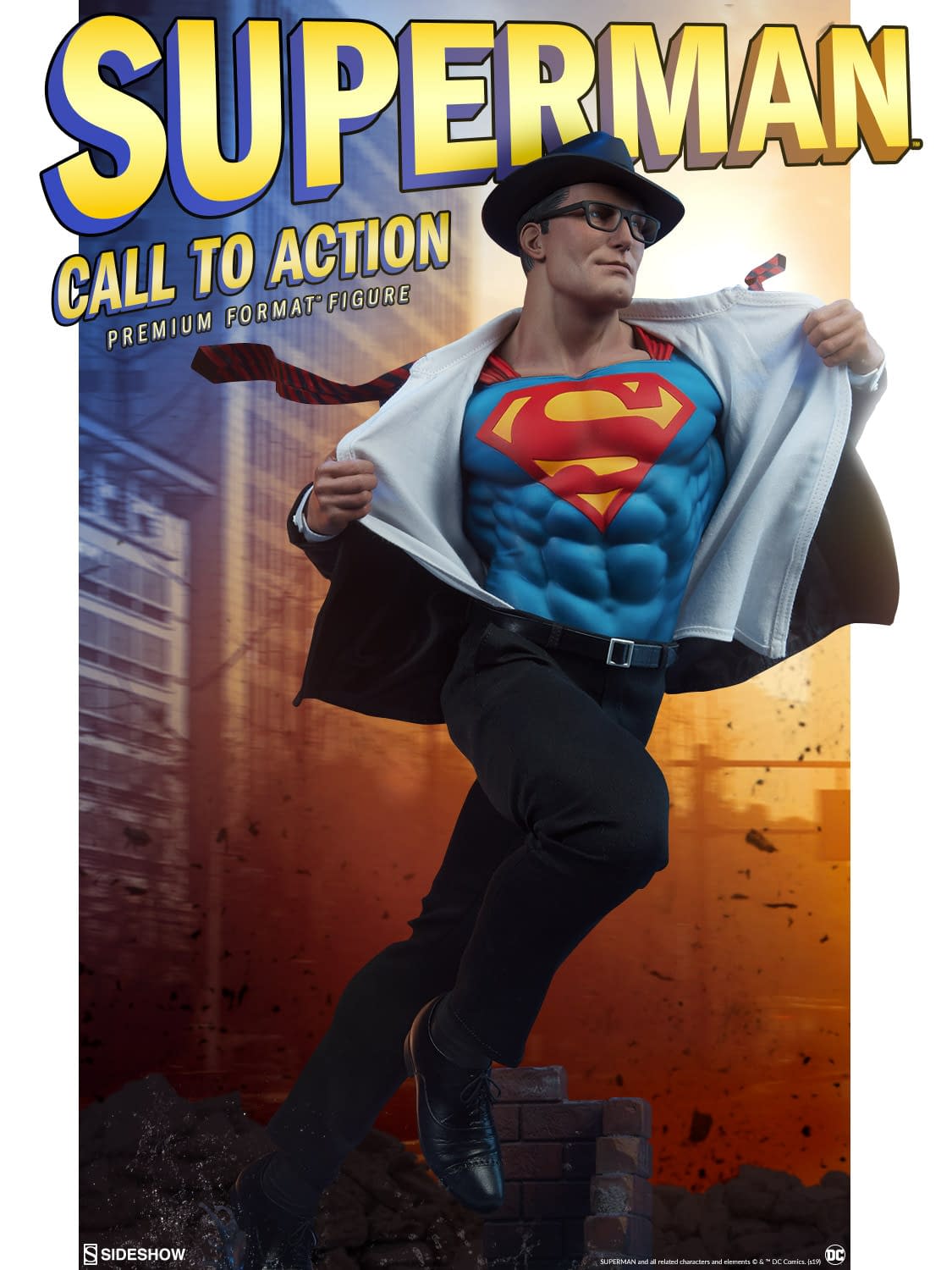 It's a bird… It's a plane… It's the Call to Action Premium Format Figure on Day 2 of the 12 Days of Sideshow!
Take a sneak peek at this dynamic Figure before he's Up, Up, and Away! Here.
Enjoyed this article? Share it!