The Predator is a menacing creature that is considered to be one of the deadliest hunters in the universe. With recent releases like (2010) Predators and (2018) The Predator we have seen a whole new infrastructure of their species. Predators is what really changed the game by showing us new armor and how they hunted. One of the creatures from that one is called the Crucified Predator and he will be the next figure getting released from Hiya Toys. This was the hunter who was captured by the Super Hunters on the game preserve planet and left for dead only to be freed by our fellow antagonists on the planet. A quick team up helped kill some of the other hunters but it left our heroes with a questionable end. This figure is highly detailed and fully posEable and comes in at a whopping 4 inches tall. We are only greeted with one single image but you can tell they put a lot of effort into it. With the cuts on his chest and the detail on his skin they didn't hold back with the details here. This is a great Predator figure all around and would be great to add to your alien ranks.
The Crucified Predator Previews Exclusive Figure from Hiya Toys will be priced at $19.99. It is set to release in November 2020 and free orders are already available and you could find them located here. Don't forget to check out some of the other amazing figures coming soon from Hiya Toys.
Let the hunt begin.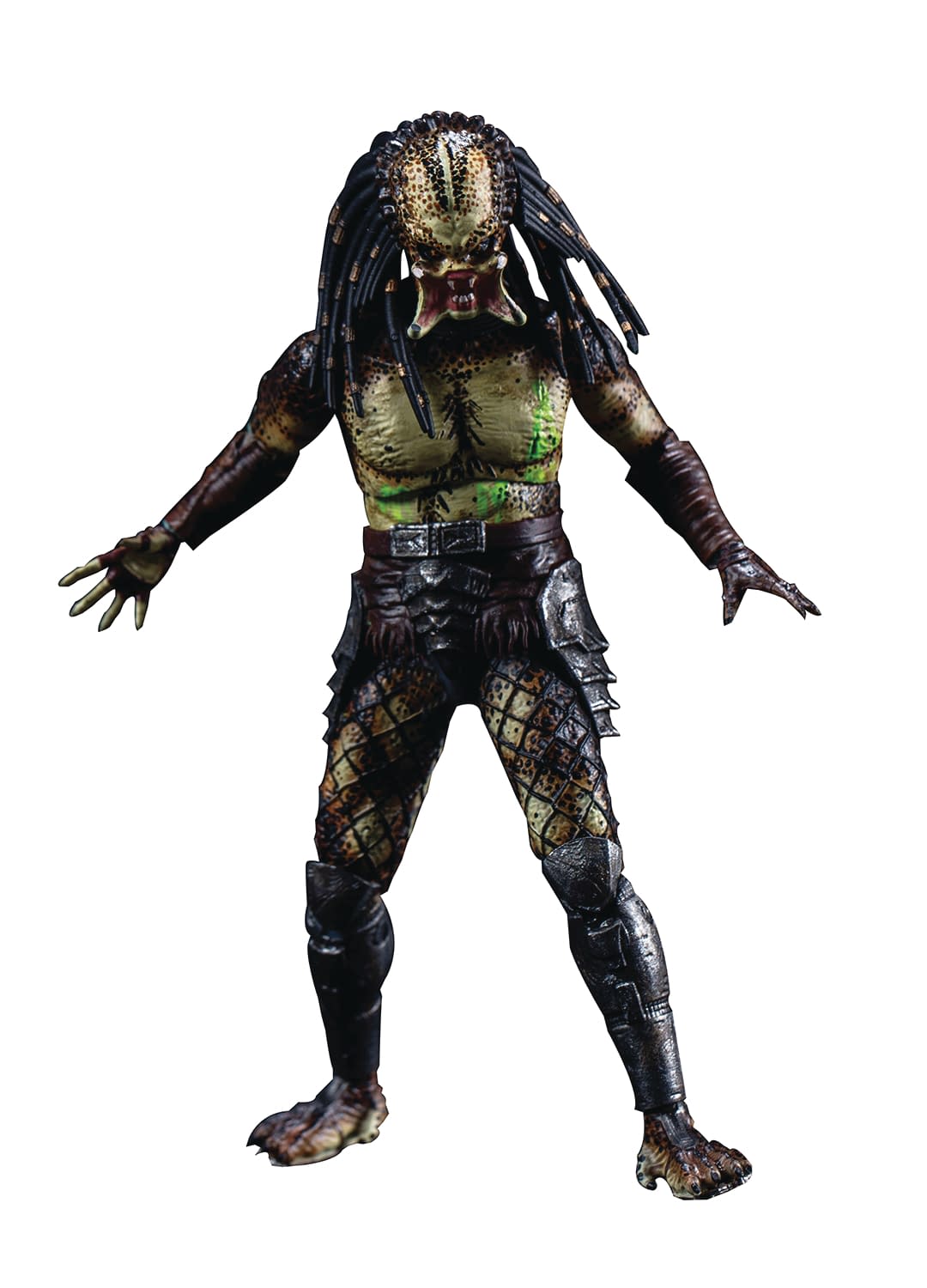 Predators (2010) Crucified Predator from Hiya Toys
From Hiya Toys. A PREVIEWS Exclusive! Based off the action-packed movie, Hiya Toys presents this 1/18 scale action figure of the Crucified Predator! Captured by the Supers on the Game Preserve Planet and left for dead, this Predator was discovered and freed by Royce and his crew to lend a helping hand. This figure captures the creature's iconic look at 4 " tall with a fully poseable body!
Enjoyed this article? Share it!