The Uncanny X-Men Arrive at RSVLTS with Giant-Sized Collection 
A new collection of apparel has arrived at RSVLTS as everyone's favorites mutants are back as the X-Men are ready for action once again 
---
RSVLTS is back with another impressive Marvel Comics apparel collection as the X-Men have arrived! New uncanny adventures await your wardrobe with this special 5 shirt button-down release. Iconic mutants, comics, and X-Men adventures come to life here, and two designs even feature matching hybrid shorts. RSVLTS has yet to disappoint with its Marvel Comics collections, so adding some X-Men flair is exactly what fans need. Collectors will be able to embrace your X-Gene with this gorgeous line-up that will consist of the following:
Night of the Sentinels

Coming from the 90s, the X-Men are taking on a deadly wave of mutant-hunting Sentinels, and RSVTS captures all the action. Featuring their 90s costumes and popular The Animated Series designs, this mutant team is taking on these hunks of metal with style. Your favorite heroes enhance the subtle blue color of the Kunuflex button-down with Jean Grey, Cyclops, Jubilee, Wolverine, Storm, Gambit, and even Professor X. This shirt will make you stand out anywhere you are, and it even will have you shouting To Me, My X-Men!

Savage Land

It is time to enter the Savage Land as Wolverine is off on his own solo Marvel Comics adventure. This tropical button-down showcases Logan's beloved brown and yellow X-Suit as he takes on the might of dino villain Sauron. Each patch of artwork explodes with color and detail that will have any Wolverine fan pumped for action. The cloudy backdrop only enhanced the design making you the best there is at what you do.
All of Your X-Men Needs Arrive with RSVLTS Latest Release
Xavier's Shortlist

It is a blast from the past as RSVLTS has pulled the original members of the X-Men to the present! Marvel Comics fans can now wear the cover art of All-New X-Men #1 and in the comfy Kunuflex material. Cyclops, Marvel Girl, Iceman, Angel, and Beast are ready to embrace their future and see what has changed since then. Tackle any obstacle coming your way with this slick shirt that will easily make you a member of the X-Men.
Uncanny

While Xavier's Shortlist brings past X-Men to the present, RSVLTS is taking fans to the past with this release. Uncanny captures the signature colors of your favorite mutant team and shows them in action. Professor X has summoned you and his hand-picked team of heroes to take action. Cyclops, Angel, Iceman, Beast, and Marvel Girl are together again with this gorgeous button-down that comic fans will not want to miss.

Bamf!

Giant-Sized X-Men introduced several new members to the iconic team's roster, like Wolverine, Cyclops, Storm, and Nightcrawler! Nightcrawler is still a fan favorite to this day, and now his teleportation powers come to RSVLTS. This Kunuflex shows off Nightcarlwer's signature BAMF! ability with a sensational magenta color scheme. This blue elf is ready for action and will be a necessary shirt to finish off your mutant team.
RSVLTS never misses a beat when it comes to their Marvel Comics releases, and they really know how to cover all their bases. Marvel Comics fans, old and new, as well as cartoon fans, can fall in love with each of these designs. and both Night of the Sentinels and Savage Land will come in both Classic & Women's Kunuflex styles. They will also feature a pair of matching men's hybrid shorts to really give you an uncanny look for any occasion. The comic book cover art is always something special in shirt form when done correctly, and Nightcrawler BAMF! shirt just pops! RSVLTS has these shirts priced at $70 each, and hybrid shorts are $65. The X-Men collection arrives today at 4PM EST right on the RSVLTS site here as well as the RSVLTS app.
---
---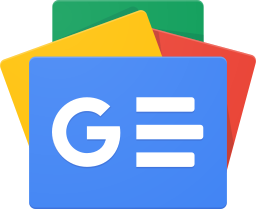 Stay up-to-date and support the site by following Bleeding Cool on Google News today!