TMNT 35th Anniversary Box Set Coming to Walmarts Form Playmates
TMNT fans are celebrating the 35h anniversary this year, and Playmates is helping with the festivities. They are offering a new Turtles four pack with Leo, Donnie, Mikey, and Raph all appearing in their comic black and white form from 1984. That's right, these are based on their looks from their original comic appearance in the Eastman and Laird book all those years ago. There have been releases like these before, but I am excited to see what Playmates can do with these.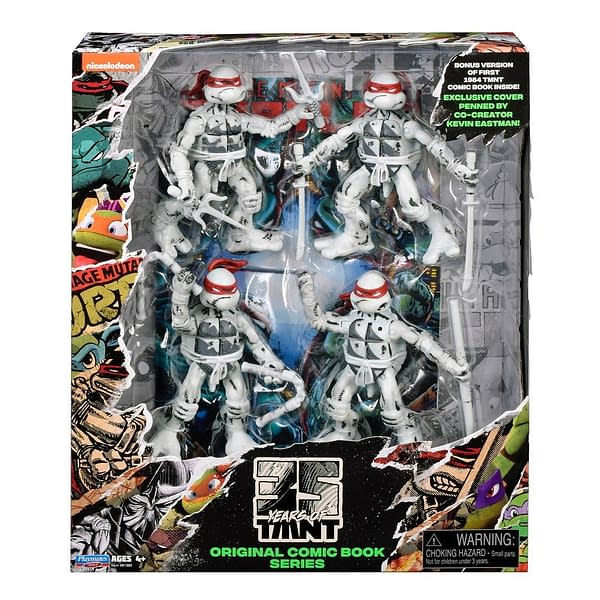 The packaging is awesome. TMNT through the years, all over the place. Now I kinda hope that they do more anniversary figures that come on blister cards featuring that design. Anyway, the Turtles come with their weapons and red eye bands, just like in the original comic. I love, love, love that gray shading and pencil line style on each figure. That is kinda like the blue line figures DC Collectibles came out with a couple years back. Each Turtle also has multiple points of articulation.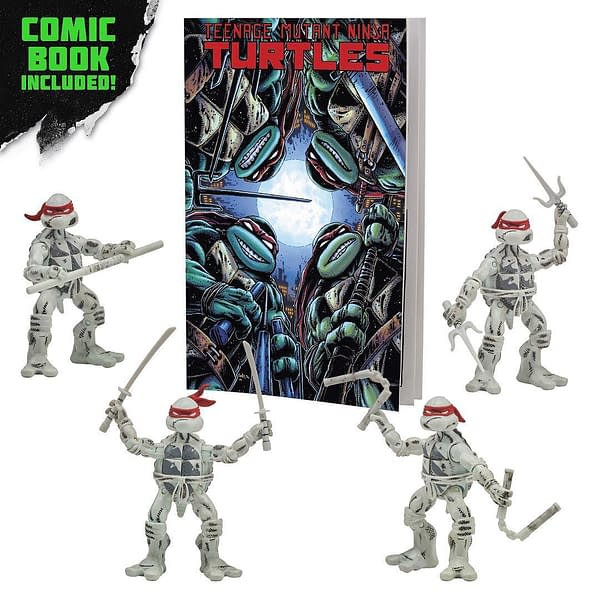 The set also comes with a reprint of that first TMNT comic as well, with a new cover by Kevin Eastman.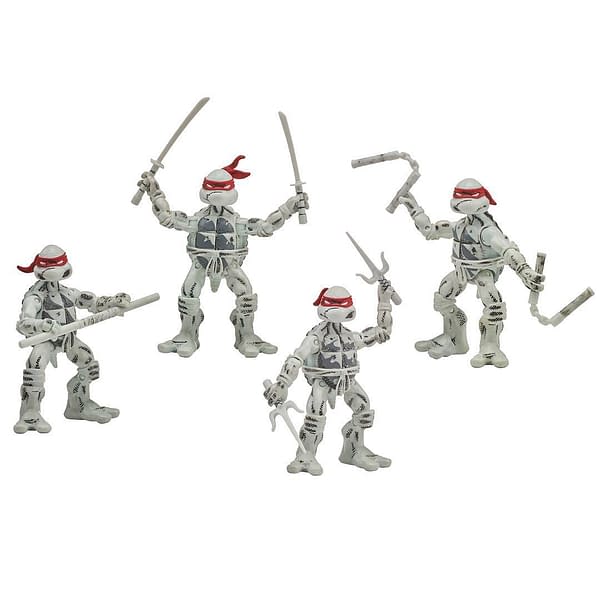 While we do not have pricing available for the set yet, it will be preorderable on the Walmart website on August 18, and will be in stores shortly after.