Toy Talk: Hasbro's New Spider-Man Marvel Legends Wave Is Marvelous 
We discuss the latest wave of Spider-Man figures that is on the way from Marvel Legends and it is easily a comic book fans dream come true 
---
Hasbro has been dropping some intense heat lately for their popular Marvel Legends line of figures. However, one of their latest Legends waves has created quite a stir with toy collectors regarding the new Spider-Man wave. Set for release in August 2023, a whole set of Marvel Comics-inspired Spider-Man figures are on the way. This set consists of seven figures, all in card-back packaging, and will feature both heroes and villains. The line-up consists of Spider-Man (Ben Reilly), Chasm, Miles Morales, Spider-Woman, Tarantula, Rose, and Daredevil (Elektra). In my opinion, this is a remarkable set of figures that Hasbro has created, even with the complaints many collectors have.
Themost significantt issue people are having with these figures is the lack of accessories, with only an extra pair of hands, an effect, or just a weapon. On top of that, many Marvel Legends fans are sad that a Build-A-Figure was not included. Those are both silly arguments to make, as I would gladly trade some of those features to get some of these sweet card back style packaging. As a Spider-Man, Marvel Legends collector, and Marvel Comics fan, these figures are a comic book fan's dream. Some of these characters are relatively new in the comics, so seeing Daredevil, Chasm, and even Miles's new post-Clone Saga Spider-Man costume is special. Plus, Build-A-Figure releases are better as a bigger Legends Deluxe release, saving some fans time and money not having to acquire an entire wave to build a random villain.
Out of this entire wave, it is a Marvel's Rose that is getting the most accessories with hands, guns, and a rose. Tarantula does not even get any accessories in this wave, but a small price for voiding that terrible windowless packaging. All fans know that the price for these figures has greatly risen and some of these new arrivals have really went overboard like the $35 PS5 "deluxe" windowless Spider-Man that arrives later this year. Seeing these figures, knowing what you are getting, and the artwork alone is a nice trade-off if you ask me. I am buying Spider-Woman and Miles their new costumes and being able to display in-box if I want with their comics is even better. If you are a dedicated collector like me, then you already have plenty of web accessories to help enhance their displays.
Card Back Packaging is A Worthy Marvel Legends Sacrifice
There have been so many issues with Hasbro's new windowless packaging, from broken figures to crushed boxes. While I am not going to say I would not mind more accessories, I think it is a nice trade-off. It would also be fun to see some Spider-Man web-accessory packs arrive in the future from Marvel Legends. Hasbro would definitely sell out of those if they ever released packs like that, and they can even make it a windowless Hasbro Pulse exclusive. There will always be fans who are mad about any release but as a Spidey fans I and usually all in when it comes to the Retro line. Spider-Man and Marvel Comics fans are getting a real treat with this wave, and you can still pre-order them all right here.
---
---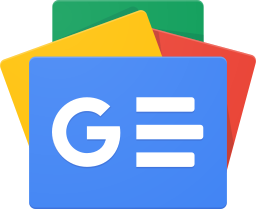 Stay up-to-date and support the site by following Bleeding Cool on Google News today!