Posted in: Collectibles, Hasbro | Tagged: hasbro, transformers, war for cybertron
---
Transformers Studio Series Gamer Edition Megatron Has Arrived 
Enter the digital world as new Gamer Edition Transformers figures has arrived from Hasbro including the power of Lord Megatron
---
Hasbro has revealed a new Gamer Edition Transformers figure. It looks like Megatron has arrived from the digital world with a new Studio Series figure inspired by the video game Transformers: War for Cybertron. It is a war between Autobots and Deceptions, with Cybertron being the battlefield, and Hasbro is capturing some iconic players. Megatron leads the Decepticon army and is faithfully captured by his video game appearance with this new Studios Series release. He will transform into his Cybertronian tank mode in just 21 steps and will come with a Fusion Cannon and spiked mace. Bow before the might of Megatron and finish off your War for Cybertron Gamer Edition set for $34.99 with pre-orders live right here. Fans can expect the Leader of the Decepticons to arrive in October 2023, and be sure to even the odds with Gamer Edition Cliffjumper, seen here.
The Power of Gamer Edition Megatron Arrives from Hasbro
"Transformers Studio Series Voyager 04 Gamer Edition Megatron – Bring your favorite action-packed moments from the Transformers video games into your collection with the Transformers Studio Series Voyager Class Gamer Edition Megatron action figure! Megatron launches a full attack on the space station, guarded by Starscream and his army. Convert the action figure from robot to Cybertronian tank mode in 21 steps and pose the Megatron toy in the included Secure the Station removable backdrop scene."
Includes figure, two accessories, removable backdrop, and instructions.
TRANSFORMERS STUDIO SERIES GAMER EDITION: Transformers Studio Series is expanding into the video game universe! These collectible action figures are designed with details from Transformers video games
6.5-INCH SCALE MEGATRON: Transformers Studio Series 04 Gamer Edition Megatron action figure for boys and girls is highly articulated for posability and features video game-inspired deco and details
2 ICONIC MODES: This Voyager Class Transformers toy for 8 year old boys and girls features classic conversion between robot and Cybertronian tank modes in 21 steps
AWESOME ACCESSORIES: Transformers figure comes with Fusion Cannon and spiked mace accessories that attach to the toy in both modes
REMOVABLE BACKDROP: Removable backdrop displays the Megatron figure in the Secure the Station scene. Fans can use the backdrop and pose their figures in the scene with their own style
---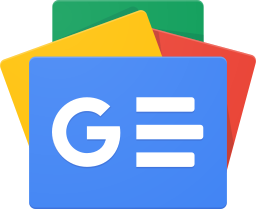 Stay up-to-date and support the site by following Bleeding Cool on Google News today!