Posted in: Collectibles, Kotobukiya | Tagged: Kotobukiya, marvel, x-men
---
X-Men's Rogue Shows Her Claws with New Marvel Bishoujo Statue 
Kotobukiya is back once again with a brand new Bishoujo statue as the X-Men Rogue not only pops in color but her claws 
---
Kotobukiya is assembling the iconic ladies of the X-Men once again as they debut their latest Bishoujo Marvel statue. Rogue is entering the spotlight with an impressive new 1/7 scale statue. Her design and colors come straight from the 90s with this impressive release. From her iconic hair, yellow and green colors, and even her slick jacket, this is the Rogue every X-Men member knows and loves. Kotobukiya has Libra arch life with a new style that X-Men fans can appreciate. She has also seemingly stolen some of Wolverine's power as she pops her very own bone claws for this piece. The Marvel Bishoujo statue line is something special, and releases like this really showcase beautifully. Rogue is priced at $159.99 and is set for a January 2024 release, and pre-orders can be found right here.
Rogue Rebirth Bishoujo Statue from Kotobukiya
"The latest addition in the MARVEL BISHOUJO series. From the X-MEN comes a 1/7 scale figure of Rogue in her cute retro 90's outfit and hairstyle! The new art by Shunya Yamashita focuses on Rogue's evolved power to absorb and control multiple mutant powers at the same time. This figure is not just a retake on the original figure but an entirely new design featuring an unseen expression and the playful addition of the other X-MEN's powers. The bone claws are absorbed from the popular X-MEN character Wolverine, who can heal and grow claws."
"Rogue stands atop a base of ice created using the cryokinetic powers absorbed from Iceman. At her feet also lay cards scattered with Gambit's ability of molecular acceleration which enables her to manipulate kinetic energy. Sculptor Takaboku Busujima (BUSUJIMAX) was behind this figure and masterfully crafted the various elements that leave no doubt that this is a member of the X-MEN. Add this powerful superhero with incredible, unseen potential to your collection today!"
---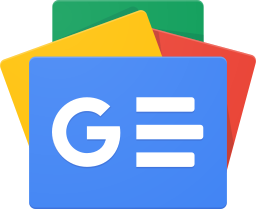 Stay up-to-date and support the site by following Bleeding Cool on Google News today!