There are hundreds of things one could pick up at MCM London Comic Con, on this weekend at the Excel Centre. Here are just 15 of them.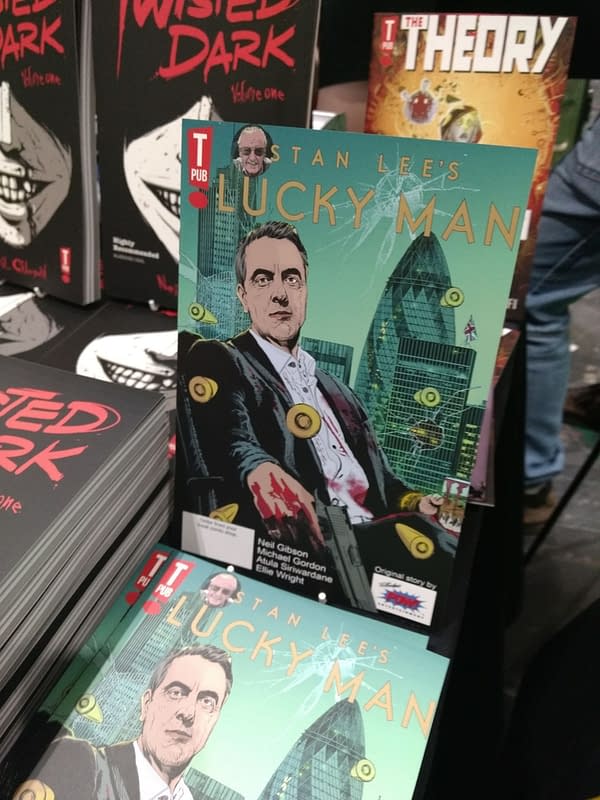 The ashcan of Stan Lee's Lucky Man, the full comic being out in August. Free from the TPub stand in Comics Village, get your copy signed by the stars of the TV show.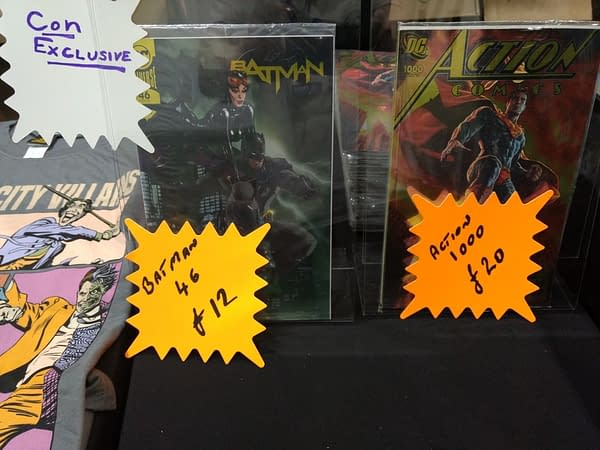 The DC Boutique has the gold foil editions of Action Comics #1000 for £20 and of Batman #46 for £12. Both go for a lot more on eBay. And the Superman trunks are free…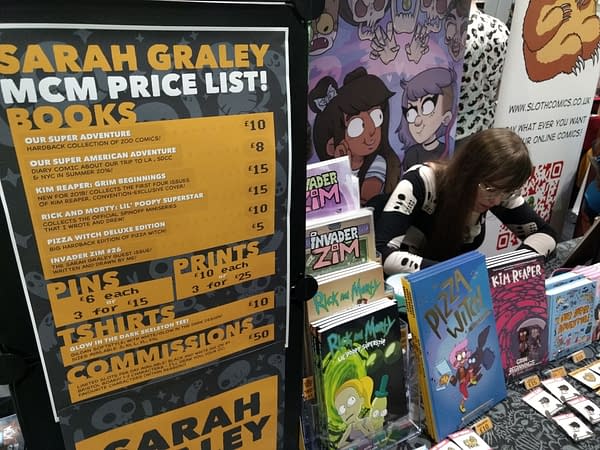 Rick & Morty/Invader Zim artist Sarah Graley has Our Super Adventure hardcover collection, out for the show, for £10. Utter bargain and a great read. Look for her in Comics Village. Why not see Marc Ellerby while you are there as well?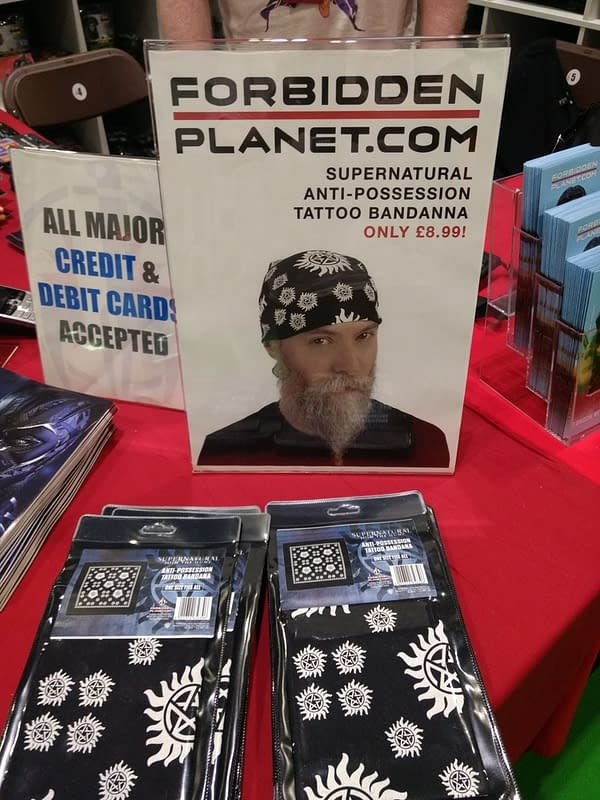 Forbidden Planet has anti-possession bandanas. Of course they have. Instant cosplay though. Nine quid.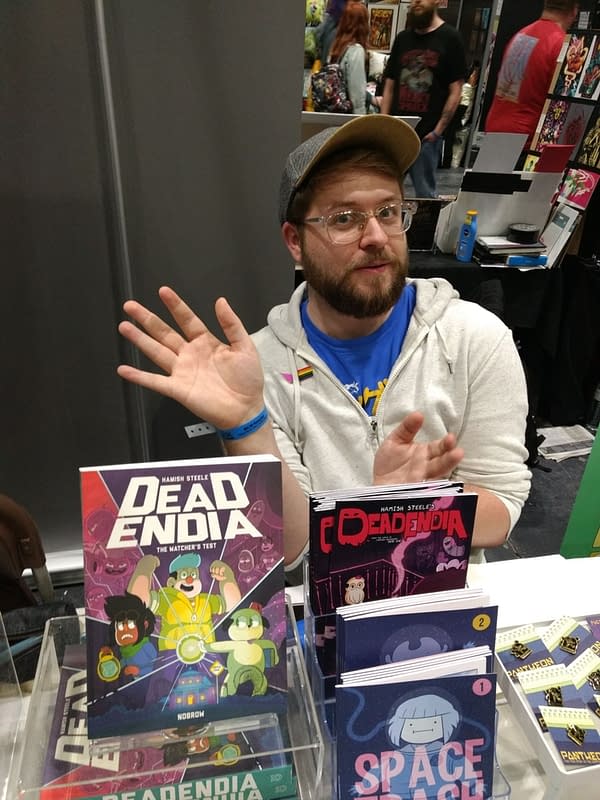 Exclusively for the show is Hamish Steele's collection of Deadendia. You won't see this in shops for a while, but you will see it at his Comics Village stall, just for MCM attendees.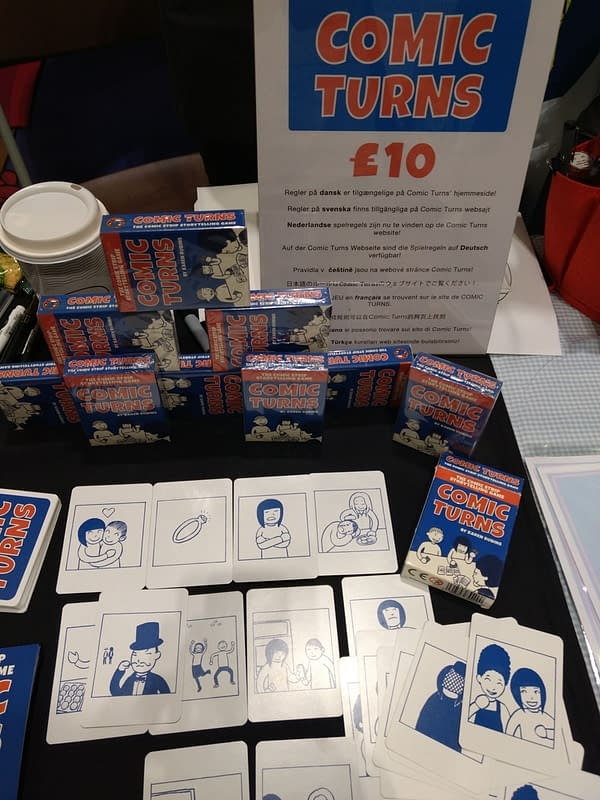 Before it's upcoming Toy Fair appearance, here is Comic Turns, a card game which you use to create your own comic strips and stories. The perfect game for anyone who likes the comics medium and it opens up what comics can achieve. And plenty of Understanding Comics-style top hats too. At Karen Rubins's stall, ten quid a pack.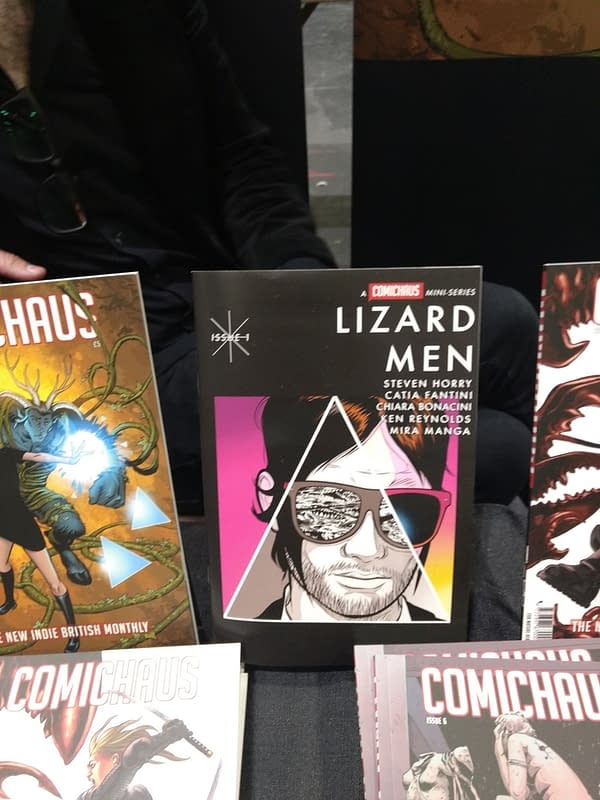 Lizard Men represents a jump up from indie publishing house Comichaus, and is new for the show. Every single person in this book deserves a career — and the odds are they will get it. Here is where you get to jump in on a team who may well represent the new 2000AD of British comics.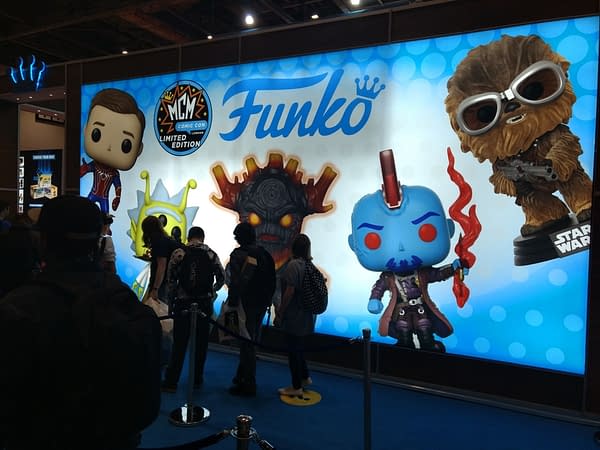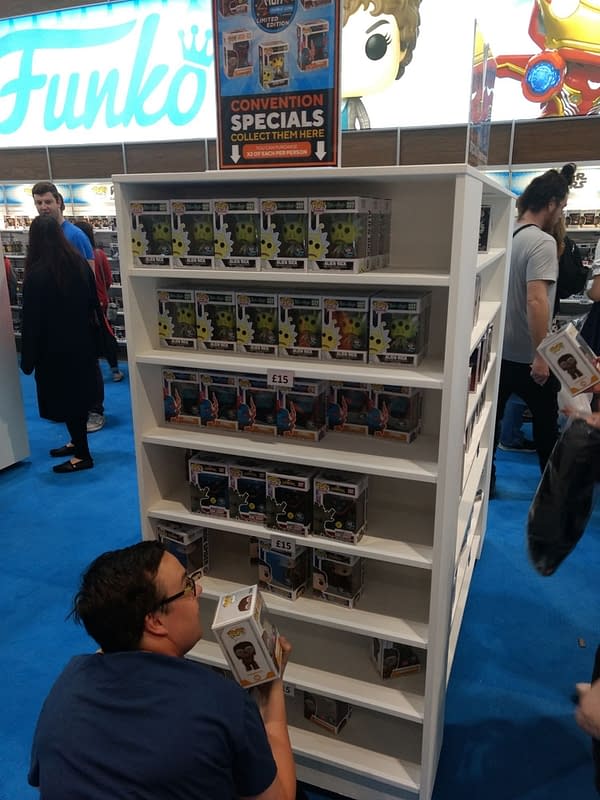 Funko Pops, exclusive to the show. The flocked Chewbacca ones were going fast. Fifteen quid a pop — as it were.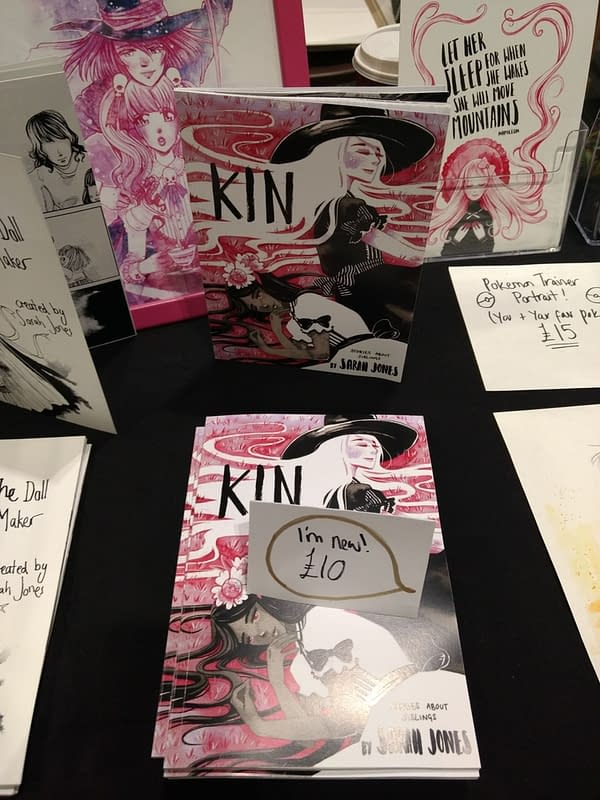 Kin, the new comic from Sarah Jones, an incredibly bright star in the comics firmament. Pick up her comics before everything goes insane. Ten quid for her new book, debuting at MCM, and a privilege at that price too.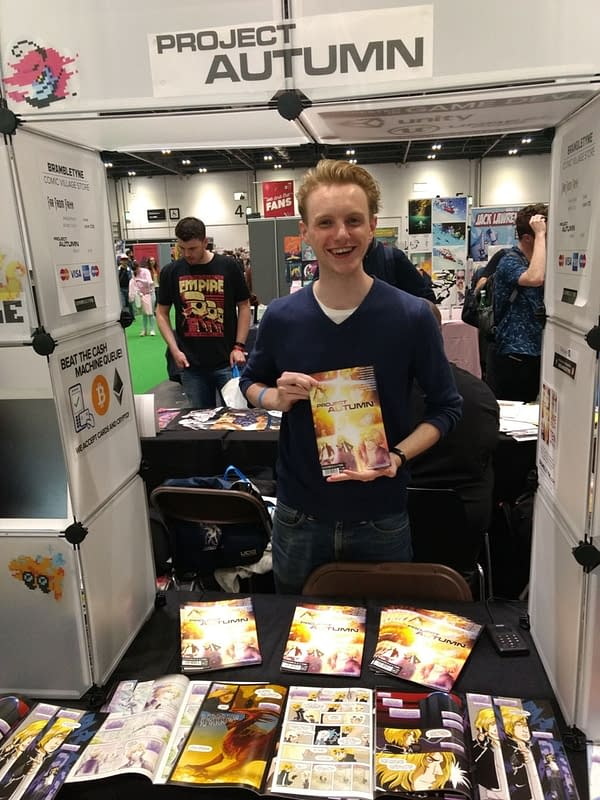 Project Autumn, the comic of Comics Village, is on sale. It's a wonderful way to celebrate and commemorate all the work around you at MCM Comic Con — and the comics community that has grown up from it.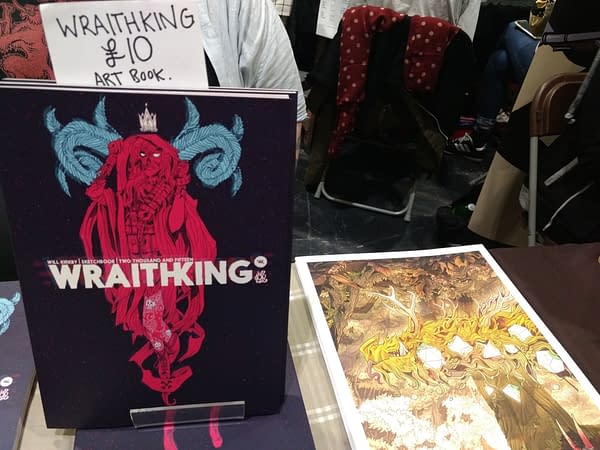 Fresh from his work with Brandon Graham on Island, and with new work for Rat Queens on its way, Will Kirkby is selling his Wraith King art book for a tenner, and a beautiful journey of discovery into world making it is, as well.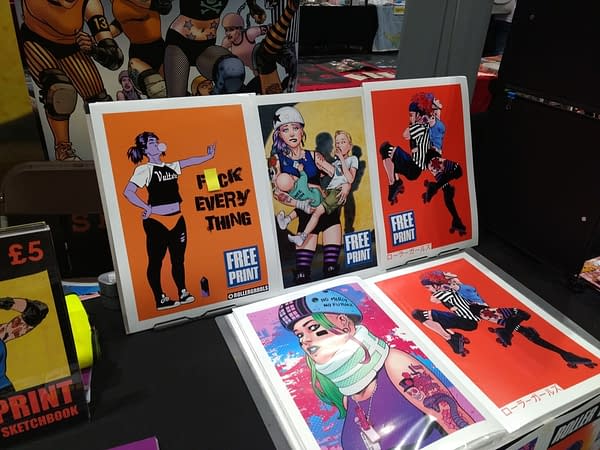 Star Wars artist Gary Erskine is giving away free prints of his Roller Derby Girls work, a bargain you will find hard to match.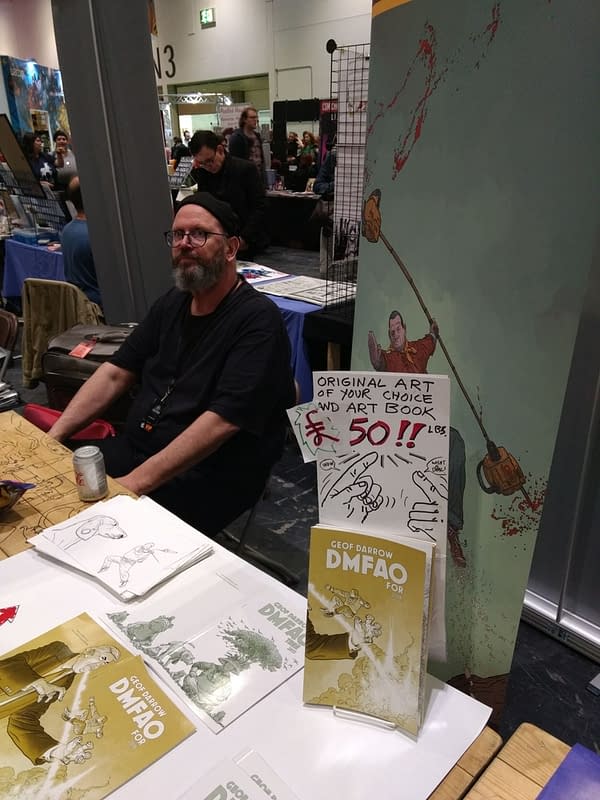 And if you have a little more cash on hand, Geof Darrow is selling original pieces of artwork for £50. One of the premier comic book artists in the comics industry, with incredibly detailed and iconic work, this may well be the true bargain of the show… and pick up a free sketch book from recent years while you are at it.
So… what will you pick up today or tomorrow? And what did I miss?
Enjoyed this article? Share it!