Posted in: Comics | Tagged: Comics, entertainment, hulk, marvel, reboot, red wolf, relaunch, spider-gwen, spider-man, wolverine
---
A New Hulk, Wolverine And Spider-Man As Marvel Starts Everything From A New #1 From September With 55-60 New Titles (UPDATE)
From Mashable and USA Today, two of Marvel's favoured mass media partners, comes the confirmation of a All-New All-Different Marvel relaunch starting in September, that looks rather similar to DC Comics' own relaunch from four years ago…
Everything gets a new issue 1, and a number of new issues launch, including it seems new series for Black Panther, the Vision and Red Wolf.
Mashable calls it a "reboot" though that doesn't mean a reboot of continuity, they also say "it won't do anything to erase or rewrite history that previous comics have established". But they do promise "all-new superheroes and significantly alter others, including a new Spider-Man, a new Hulk and new team-ups never before imagined at the House of Ideas."
They quote Marvel Editor-In-Chief Axel Alonso saying "In some cases, a new character will be wearing familiar costumes, or will have moved, or will have significant shifts in their relationships to other characters. Many of those changes will be shockingly big."
So we have a new Hulk – "The same people who went crazy with female Thor will have a field day with this one and a new Spider-Man – as well as Peter Parker and Miles Morales? Could he be one of the Spider-Verse characters? And the return of Wolverine – or a Wolverine. "Who is Wolverine? You'll have to read and find out."
And brand new characters who will first appear in established titles. Rather than having new issues 1s all in one month, as with thgeiur previous Marvel NOW! relaunch, it will be staggered over three to four months.
And we're also getting a new version of the Native American character, Red Wolf, after his appearance in upcoming Secret Wars title 1872.
Axel is quoted as saying "We've put the onus on the creators to come up with big changes in the lives of our characters, whether it's Spider-Man or Ms. Marvel or Daredevil or the Hulk"
"You're going to be looking at, in certain cases, new characters inhabiting those roles, and new characters dealing with profound changes in the relationships with others around them and where they live."
"We've challenged everybody to come up with the right 'Oh (expletive)' reveal for their character to shake it up and make it interesting."
The creators behind the relaunch include Brian Michael Bendis, Jason Aaron, G. Willow Wilson, Mark Waid, Dan Slott, Charles Soule and Jeff Lemire. Alonso says to expect novelists and a next generation of talent exhibiting "diversity in terms of gender and ethnicity." CM Punk's Drax and Nicole Perlman's Gamora will be amongst them….
UPDATE: Fast Company's article also confirms that it's not just Miles Morales, "some of those Ultimate characters will continue in the main continuity".
---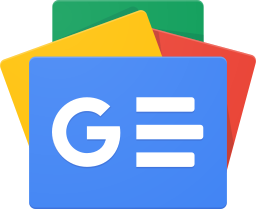 Stay up-to-date and support the site by following Bleeding Cool on Google News today!