This March sees the release of the 50th issues of the books that started the New 52. Two of the biggest are Batman #50 and Superman #50, both will ship with regular and polybagged variant covers. Batman #50 has a cover by Greg Capullo and a variant by Jim Lee. Superman #50 has a cover by John Romita Jr. and a variant by Kaare Andrews.
Turns out there is a third option for both and its fan favorite Amanda Conner. These retailer exclusive connecting covers done for Dynamic Forces feature the two heroes facing off with a background full of Harley Quinns. Done in conjunction with the 23rd anniversary of Harley Quinn's creation… which makes me feel very old right now… you can get both issue for $23.23 for a limited time (normally $49.99).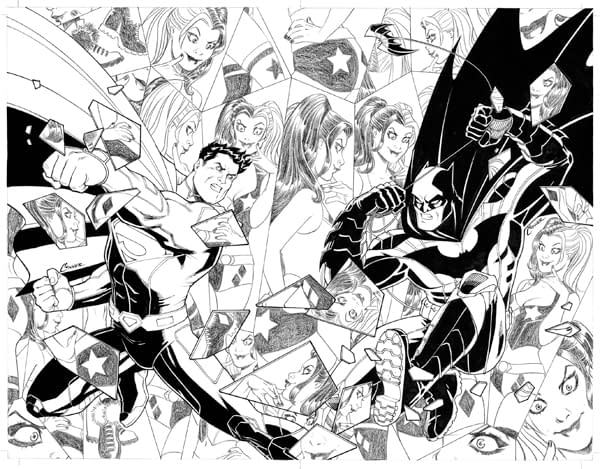 Enjoyed this article? Share it!