Ant-Man and the Wasp #1 Review: A Great Start to the Miniseries
Ant-Man is back at the base of the Nova Corps after the battle against the Chitauri and the Talons. He contacts Earth to request the Unstoppable Wasp, aka Nadia Pym, to bring him back home. She has a plan that involves using subatomic waves and the Nova's communication device, but this goes awry, leaving Scott Lang in the Microverse. The Wasp must now follow the subatomic waves and find Ant-Man in the Microverse.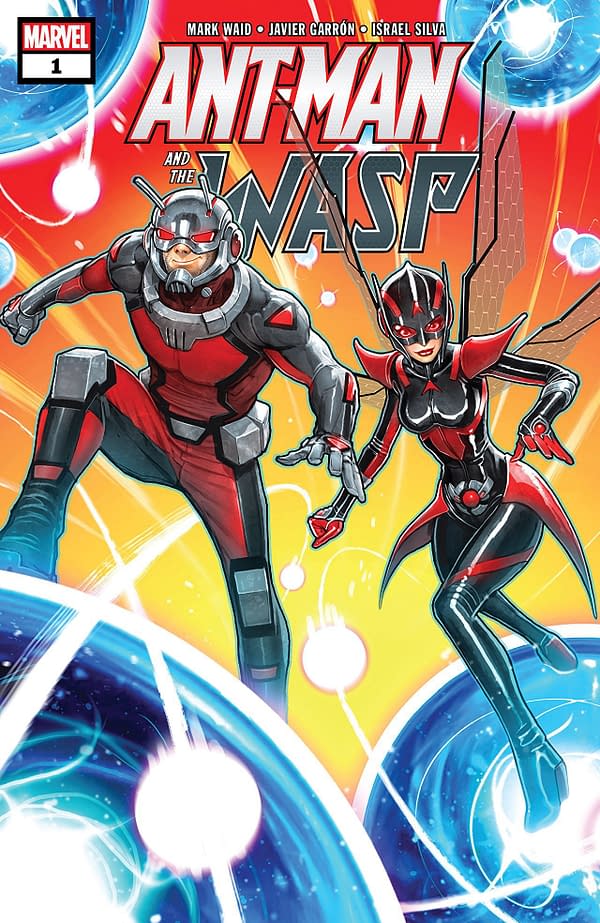 Ant-Man and the Wasp #1 quickly displays what I adore most about these characters. Scott is a well-meaning walking mess of a man, and he uses his sense of humor to hide how much of a perpetual car crash he is. Meanwhile, Nadia is optimistic, bubbly, and hyper-intelligent, but she has little patience for Scott due to his Ant-Man origins — having stolen the costume from Hank Pym years ago.
From there, this odd couple finds themselves in the Microverse, and the comic turns into an old-fashioned bizarre science fiction adventure. The two heroes find subatomic creatures made of light under attack from a light-consuming creature. The subatomic world is bizarre, creative, and kind of wonderful. Nadia is reluctant to interfere since she nor Scott understand much about the Microverse, but, at the end of the day, she can't help but aid the light creatures.
This stage of the story is surprisingly self-contained too; this threat is resolved by the end of the comic, even if it is immediately replaced by a new conflict (that's how these things work, of course).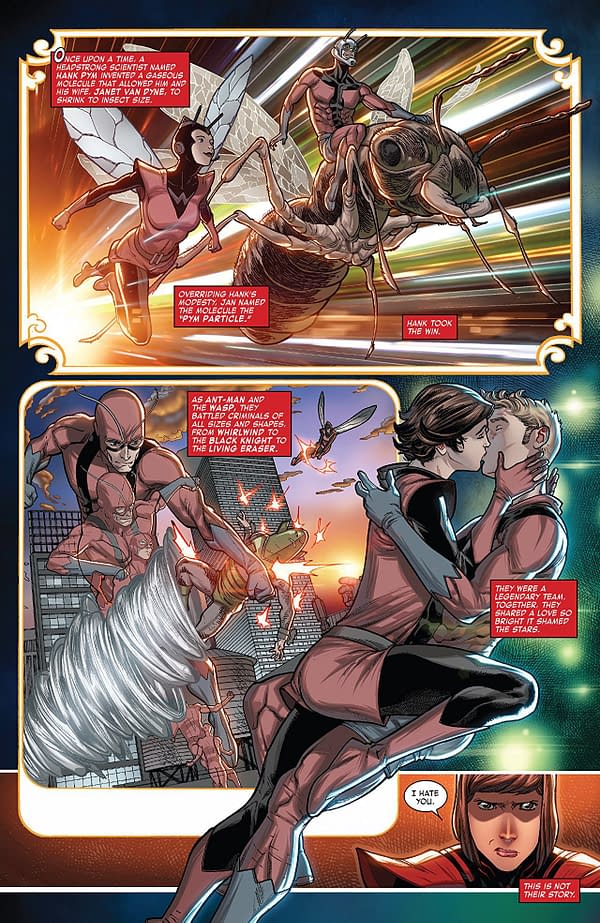 Javier Garron's artwork is an appealing mixture of cartoonish exaggeration and realistic shapes and details. This brings a lightness to the visuals that match the characters of Scott Lang and Nadia Pym well. The Microverse has a creative design and looks great. Israel Silva keeps things bright and colorful, even if some scenes are a little over-saturated. That aside, the bright palette helps maintain the lighter and well-suited atmosphere of the comic.
Ant-Man and the Wasp #1 is a delightful, fast-moving, and funny comic with two badly underused Marvel characters. The dialogue is solid, the concept is creative and strange, and the pacing keeps things engaging. Plus, Garron and Silva do excellent work on the art aspect of the book. This one earns a strong recommendation. Give it a read.