Aquaman #35 Review: Meeting Old Friends and Squid People
The Elders of Atlantis finally begin to turn on King Corum Rath. The Undercurrent, led by King Shark and Jurok Byss fight the Drift down in the Ninth Tride. The transformed Cadaver spreads his new diseased form to the Drift, and this begins to turn the tide in the Ninth. The Aquaman finally arrives to allow for retreat, but Murk arrives too, intending to finish the job he started and kill Arthur Curry once and for all.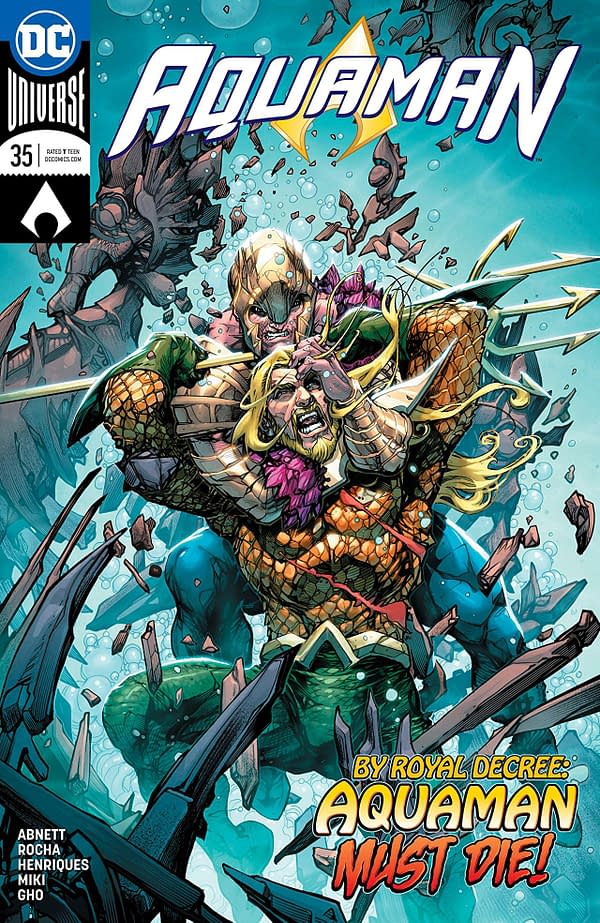 Aquaman #35 continues to escalate the battle between the rebels and Rath's forces across the city of Atlantis. Much of this comic is fighting between Aquaman, Byss, Shark, and the Undercurrent against Murk, Cadaver, and the Drift.
This arc involving Rath and Arthur's rebellion against the king has, debatably, been going on for ten issues now. I turned on Black Panther for doing the same with "Avengers of the New World" (which finally just ended this week) but I don't find myself as frustrated with Aquaman for doing the same. I've been trying to look within myself and discern why this is.
What I've found is that, despite its length, this story is just tighter. Yes, there are a number of players, and it's already neared an apparent end once only to extend the story farther with the Abyssal Dark magics now being used by Rath. However, the tension, energy, and action remain consistently high. A long story isn't as much a problem if you're consistently engaged, and Dan Abnett has kept me consistently engaged and excited with each new issue.
That isn't to say there isn't a slight weariness building within my conscience, and I imagine others feel the same way. However, this story has considerably more stamina than Black Panther's "Avengers of the New World" arc.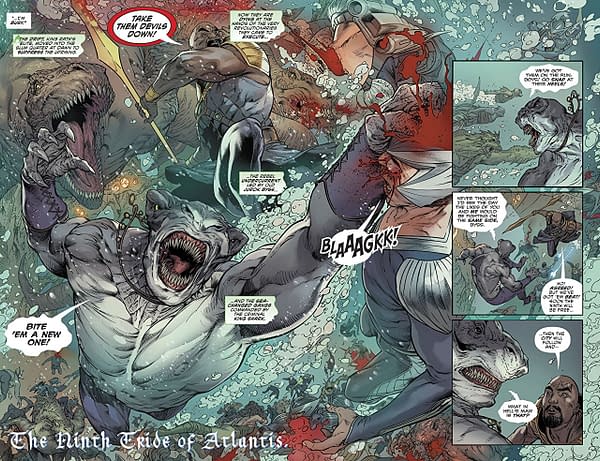 ComiXology listed Riccardo Federici as the artist on this issue a few days ago, but it's Robson Rocha who takes up the penciling for this installment. The comic doesn't suffer at all for the difference; this book looks great. Rocha brings a highly detailed, kinetic, and textured style that is in the same vein as Federici. Plus, Arthur's beard looks awesome. There is impressive expressiveness in the characters too. Daniel Henriques and Danny Miki give some great inkwork to the book. Sunny Gho's color art is vibrant and maintains a solid atmosphere from scene-to-scene.
Aquaman #35 is another great installment from Abnett's series. There is a lot of compelling actions scenes brought to life well by the team of Rocha, Henriques, Miki, and Gho. The story nears another exciting climax with Rath gathering dark and unholy powers to unleash upon the rebellion. This comic earns a recommendation. Give it a read.
---
---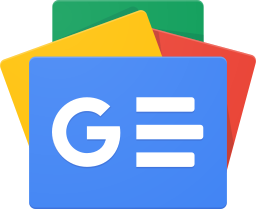 Stay up-to-date and support the site by following Bleeding Cool on Google News today!