Aquaman #36 Review: Setting Up the Final Battle of Kings
Murk and Aquaman sneak into the Atlantean palace to finally depose King Corum Rath. However, neither knows what Rath has become through the power of the Abyssal Dark. In the Silent School's library, Mother Cetea, Vulko, Ondine, Dolphin, and King Shark search for some magical way to stop Rath's new powers.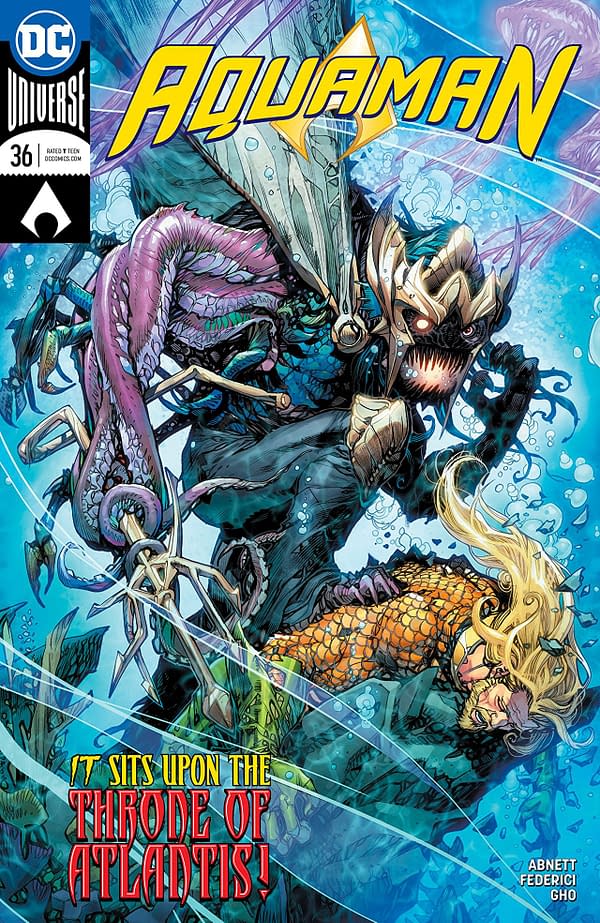 Aquaman and Corum Rath at last encounter one another again in this issue. The moment these past few Aquaman arcs have been building to arrives at last.
This confrontation is given a little extra emphasis, as Murk and Arthur were having a debate immediately prior over whether Arthur is up to killing Corum. Murk thinks it should be done, but Arthur is reluctant. It's the age-old superhero internal conflict, but it could go somewhere different this time—the story supports that it may go a different way.
The scenes in the Silent School do feel wasted this time. Nothing really comes of it until the end, and it's all magical nonsense that bears little meaning outside of the comic. That said, we do get to see Cetea and Vulko bicker like an old married couple, and that is at least a little entertaining. Plus, the more King Shark, the better.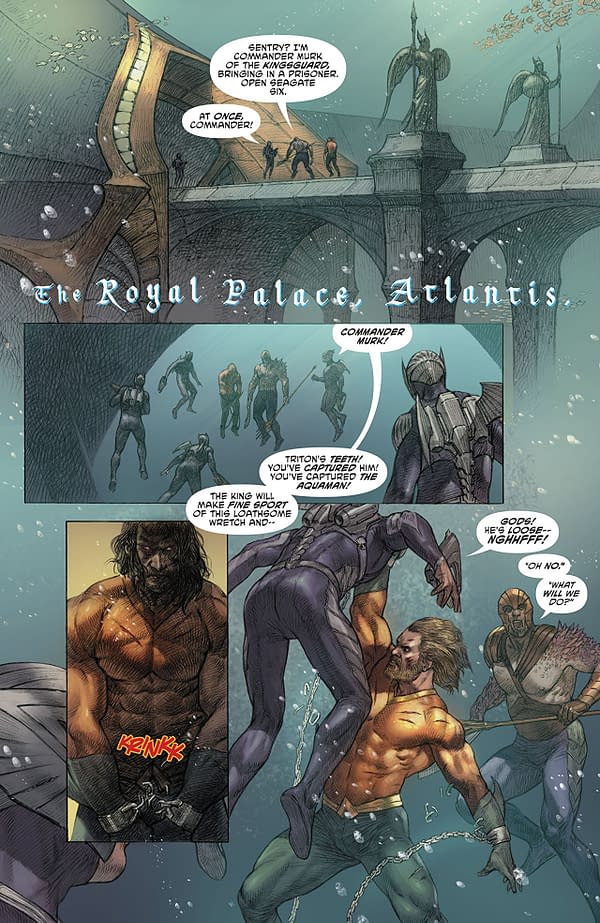 Riccardo Federici's artwork continues to be absolutely incredible in this installment. His mastery of form, depth, texturing, and expression is among the best one can see in modern comics. His style is frankly breathtaking, which is why I'm overtly gushing over it here. It really is that good though. Sunny Gho's well-balanced and graded color work supports Federici's work excellently, and the overall comic is damn gorgeous.
Aquaman #36 brings us ever-nearer to the grand finale of Corum Rath's reign over Atlantis, and this issue provides plenty of impressive fight scenes, a few solid character moments, and brilliant artwork. This one earns another recommendation. Give it a read.
---
---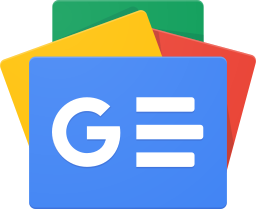 Stay up-to-date and support the site by following Bleeding Cool on Google News today!