Posted in: Comics | Tagged: archie, archie comics, Archie Digest, betty, comic review, HRL, Lacey reviews, Review, veronica
---
Archie Giant Comics Treat Review: Boardwalks And Babes
Archie Giant Comics Treat is here, and it's aptly named. This 490-page book covers a huge variety of Riverdale and its inhabitants. So what decadent desserts do we have to look forward to? Our first few issues are set during the height of summer. The urge to spend every waking moment on the beach is strong. Unfortunately for Archie and the gang, this means a variety of odd jobs to fund various trips and expenses. Hot dog stands, cola testers, and even searching for the next hot toy of the season. There's plenty to do if you're looking to make a couple extra bucks.
It isn't long before we go from beach days to beach babes with comics focused heavily on Betty and Veronica. While there are a smattering of heartwarming gang comics, most of what you'll find has to do with the famous duo striking out on their own. You'd expect a large portion of the content to be wrapped around what they're both best known for: their love of Archie. But instead, we get a compilation of friendship throughout a rollercoaster of ups and downs. From ski trips to fancy dining, there's always an interesting story or argument brewing.
Betty comes out on top in most of these interactions. We get to see plenty of sides to her; from clever comeuppance to spite surprising of the girl-next-door archetype. Set against the backdrop of Veronica's spoiled whining, she's painted easily as a hero. That's not to say that Veronica doesn't have any redeeming moments in these issues. There are true spots of genuine friendship between the girls — even if sometimes they need to be reminded of their bond in the first place.
If you're a fan of Archie Comics — and more specifically, Betty and Veronica — you don't want to miss out on this super-sized digest!
Archie Giant Comics Treat is available now for $7.99.
---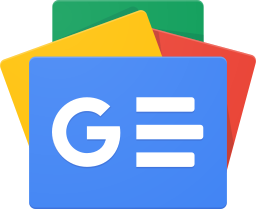 Stay up-to-date and support the site by following Bleeding Cool on Google News today!