Astonishing X-Men #7 Review: Bloated, Overcomplicated Plot
[rwp-review-recap id="0"]
Professor Charles Xavier has returned in the body of Fantomex. What this means for Fantomex is unclear, though Xavier claims that this was done with consent from the mercenary. Xavier also prefers being called 'X' now and is rapidly curing London of the psychic affliction brought about by the Shadow King.
The rest of the Astonishing X-Men quickly regroup to figure out what all of this means for mutants and the team.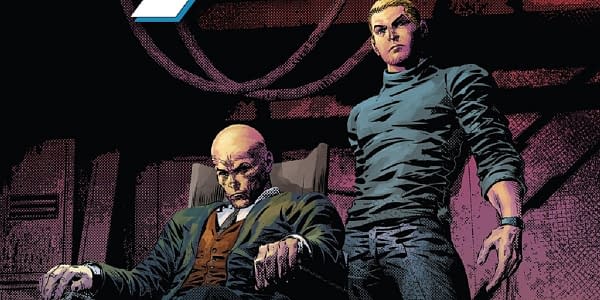 Though I found the first few issues quite enjoyable, Astonishing X-Men is really testing my patience now. "Life of X" was a bloated and overlong story, bearing too little material to justify its six-issue length. Now, with "A Man Called X," it seems that it really hasn't ended. We're just now going through another phase of this increasingly complicated story dealing with the possible return of Professor X.
It's unclear what the narrative end-goal of this new Professor X is. It may be a stepping-stone in the return of Professor X, or it may be some corrupted version from the Shadow King. That being said, the Marvel Legacy origin tale at the end implies this is our Xavier and he will be back for "good," whatever that actually means in this context.
Bringing heroes back from the dead is old hat for both Marvel and DC by now. It's tiresome, it's hard to write a decent narrative in which it's justified, and it's worsened by how impressed I was that Marvel actually kept this one dead for so long.
Xavier's death was an interesting watershed moment for the X-Men, even if it did come from the abysmal Avengers vs. X-Men.
My patience has also been eroded by how seven issues have been printed, and the identity of this team still hasn't been established. Okay, it's a weird team formed in a time of crisis. So were the Avengers, the Justice League, and the Defenders. Where are we going from there?
It's all worsened by how bad ResurrXion has been for the X-Men. Gold and Blue are a wash. Astonishing X-Men has turned sour. Jean Grey turned underwhelming. Cable is just an unappealing character. Old Man Logan is mediocre. Iceman is great but is getting canned. I hear Generation X turned good, but that's ending soon too. That just leaves All-New Wolverine and Weapon X, and neither one is that consistently good. Hopefully, X-Men: Red will give us something, and there is Gail Simone's Domino and the new Exiles further down the line.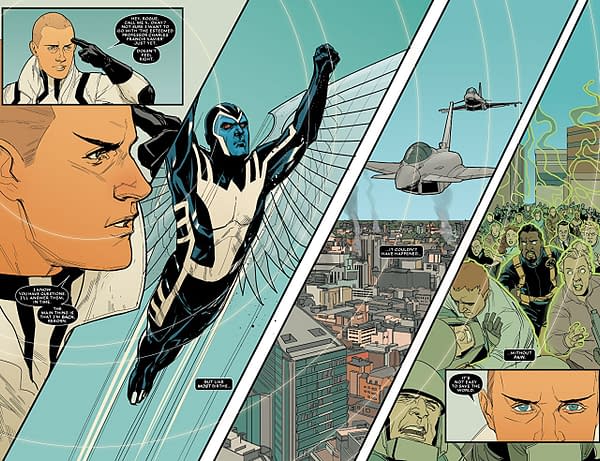 Now that I've stepped on everyone's toes in one glorious paragraph, let's talk art. It's good, thankfully. Phil Noto brings a style and appeal to the title that this rotating art format will take away in an issue. His color art is really good to boot.
In all fairness, Astonishing X-Men #7 isn't awful. It's not good, but it's not awful. It just has the unfortunate role of showing us how exhausting the next few issues will be while serving as my balcony from which I lament the current state of X-Men books.
If you've really enjoyed the past few issues of Astonishing, then this one will likely appeal to you as well. I can't quite recommend it though. The story is far too bloated and uninteresting while still being far too complicated for its own good. It underuses almost all of its characters, and Noto will be gone next issue.
[rwp-review-ratings id="0"]
[rwp-review-form id="0"]