Posted in: Comics | Tagged: attack of titan, comic con, Comics, kodansha, new york, new york comic con, NYCC
---
Attack Of Titan, The Half-A-Million Comic Seller, And More From Kodansha At NYCC Kodansha Comics has announced many titles that will be hitting the shelves soon. ATTACK ON TITAN, which has been their big hit this year with +500,000 prints sold in English, will be releasing a volume per month until it catches up woth the Japanese edition. Vol. 8 is available at NYCC for sale- but if you are not here: it will be hitting stores on October 29th. There will also be an ATTACK ON TITAN GUIDEBOOK: INSIDE & OUTSIDE that will be coming out soon. It will be full of special content such as characters intro and concept art…
Kodansha Comics just announced a new series, as well: TITAN JUNIOR HIGH, which will feature the titans, not eating humans, but attending high school. It will be available in print and digital. There will, also, be an Omnibus edition with +400 pages.
Also new from Kodansha Comics: MY LITTLE MONSTER by Robico, SAY "I LOVE YOU" (April 2014), MONSTER SOUL by Hiro Mashima. CLAMP will also be releasing XXXHOLiC REI (August 2014) and TSUBASA (2014).
There will also be a new adventure series by Nakaba Suzuki called THE SEVEN DEADLY SINS (March 2014), which they promise: Dragon Ball lovers will like. Another series coming soon is UQ HOLDER by Ken Akamatsu, which will be set years after Negi and his students. There is also another series called SHERLOCK BONES, which is set in Japan and is about Sherlock Holmes being reincarnated as a dog and finding a human who, he is convinced, was Watson in his past life.
Kodasha Comics, as some may know, are available for e-readers now for: Kindle, Nook, iBookstore. And available now they have: FAIRY TAILS, NO.6, & VINLAND SAGA. And coming soon: SUGO CARA, SUGO CARA CHAN, TOKYO MEW MEW, TOKYO MEW MEW A LA MODE, SHERLOCK BONES, MY LITTLE MONSTER, SAY "I LOVE YOU," NEGIMA.
There will be two ATTACK ON TITAN stories coming out soon: ATTACK ON TITAN NO REGRETS (spinoff series and coming out in Aug. 2014) & ATTACK ON TITAN BEFORE THE FALL (prequel manga based on light novels coming out in March 2014).
Ale Bodden (@alebodden11)
---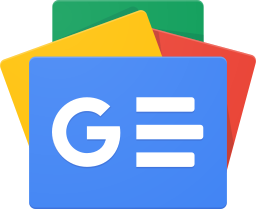 Stay up-to-date and support the site by following Bleeding Cool on Google News today!