Batgirl Annual #2 Review: Murderous Sibling Rivalry
[rwp-review-recap id="0"]
A string of peculiar murders has been committed across Gotham, and Batgirl believes she has a lead on the perpetrator. The killings resemble a slasher movie Barbara and James Gordon Jr. watched as kids. Barbara interrogates her incarcerated brother about the killings, and he points Batgirl in the direction of a bevy of unhinged fans he has. Barbara proceeds to investigating these women.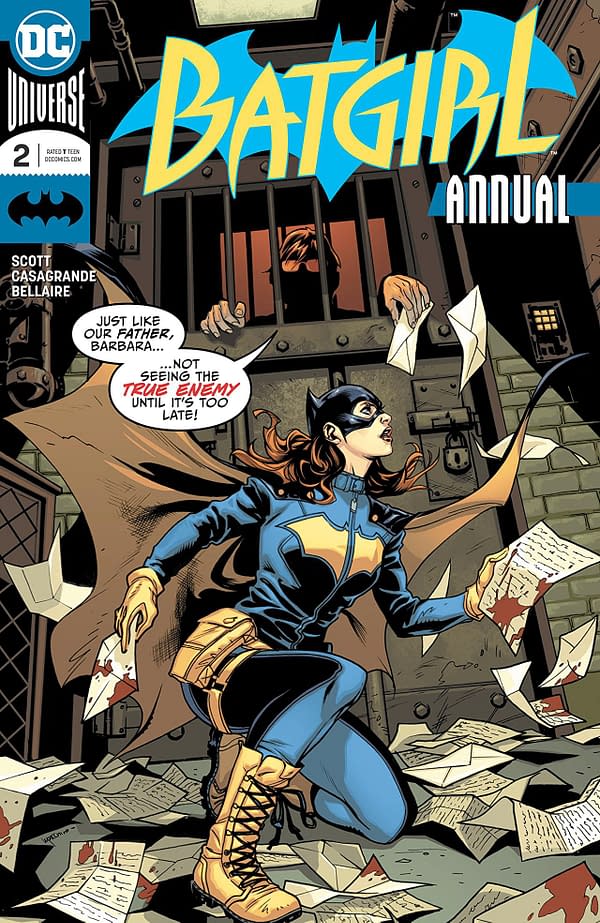 Batgirl Annual #2 is a dark dive into the psyche of serial killer fandom and the lengths to which people will go to find a kindred spirit. Batgirl is forced to reckon with her insane brother once again, and it's through other people who've attempted to keep him company in her absence.
It's a solid and grisly detective story, forcing Barbara to brush up against an uncomfortable variety of person we know exists but don't often focus upon.
Plus, it's paced solidly and flows well. The dialogue holds steady for much of the book, though it stretches to make a metaphor about stars and darkness that becomes exceedingly forced by the end of the comic.
Beyond that, it's a good story that brings Barbara back to the family history she'd rather forget.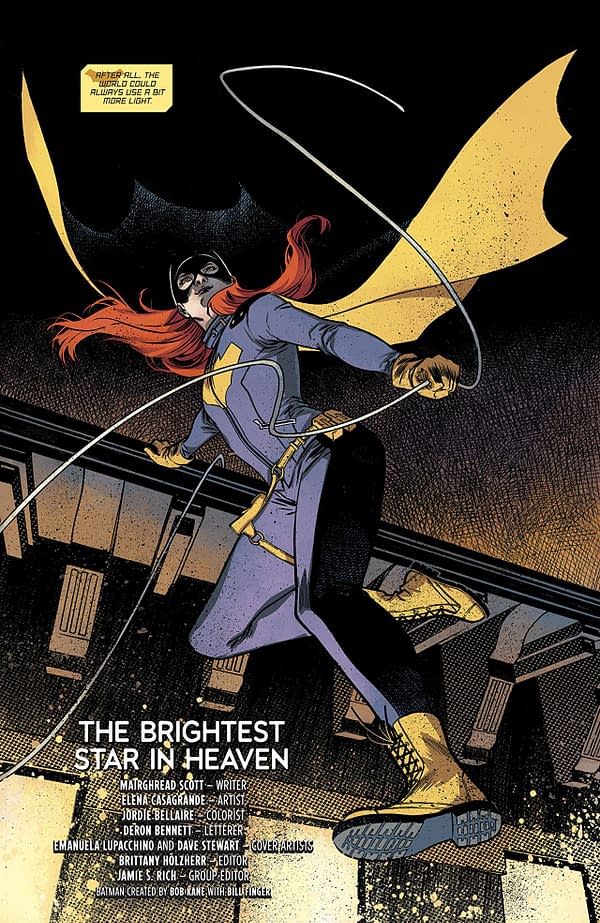 Elena Casagrande and Jordie Bellaire do some great work with the visuals. Casagrande gives the characters slight, at-times eerie figures to suit this dark murder mystery. That said, Batgirl still gets some good heroic panels. Bellaire plays with the color palette and tinting well, often using reds to emphasize the more violent scenes of the comic. The two together succeed in making this a visually memorable book.
Batgirl Annual #2 is an engaging one-off story about Barbara and her brother. Our hero must weather the darkness within not only his mind but those of his fans, making this a genuinely creepy read. Casagrande and Bellaire do great work on the visuals, and the book earns itself a recommendation. Check it out.
[rwp-review-ratings id="0"]
[rwp-review-form id="0"]