Batman #40 Review: Aimless Plot Saved by its Charming Heroes
Batman and Wonder Woman continue their struggle against the demons of humanity's sins in the other dimension while Catwoman tries to force the Gentle Man to bring them back. Selina knows now that time moves more quickly in the other dimension and worries for Bruce's wellbeing. The Gentle Man only has one more request: he wants to see his wife (she lives in Gotham, apparently).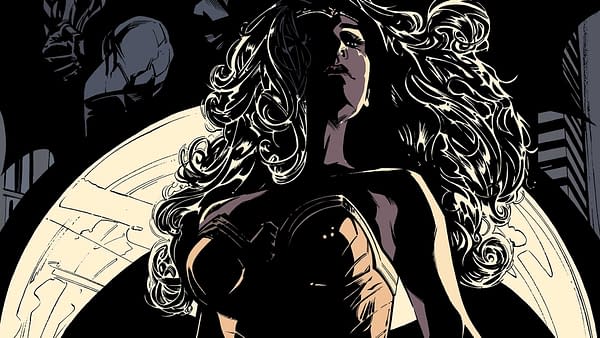 Batman #40 turns out to be just more of Batman #39. That's not really a bad thing. Bruce and Diana play off each other very well under Tom King. Selina does go through something of an arc regarding her feelings about Bruce and the impending marriage.
Oh, that thing that is teased at the end of #39? Yeah, it doesn't happen. It was just a cheap cliffhanger, but I am glad it doesn't go down like that. It doesn't have much of a payoff either, even though they at least acknowledge it again at the end of this comic.
The problem with this just being more of #39 is that it doesn't have much of a flow to it. It just meanders about as Bruce and Diana continue to fight demons and Selina accompanies the Gentle Man in his walkabout. Then the ending just sort of comes, and the comic ends.
It has its charms, but it's not especially satisfying or tense. You never get the impression that Batman and Wonder Woman are in any particular danger. The demons are non-threats by the end.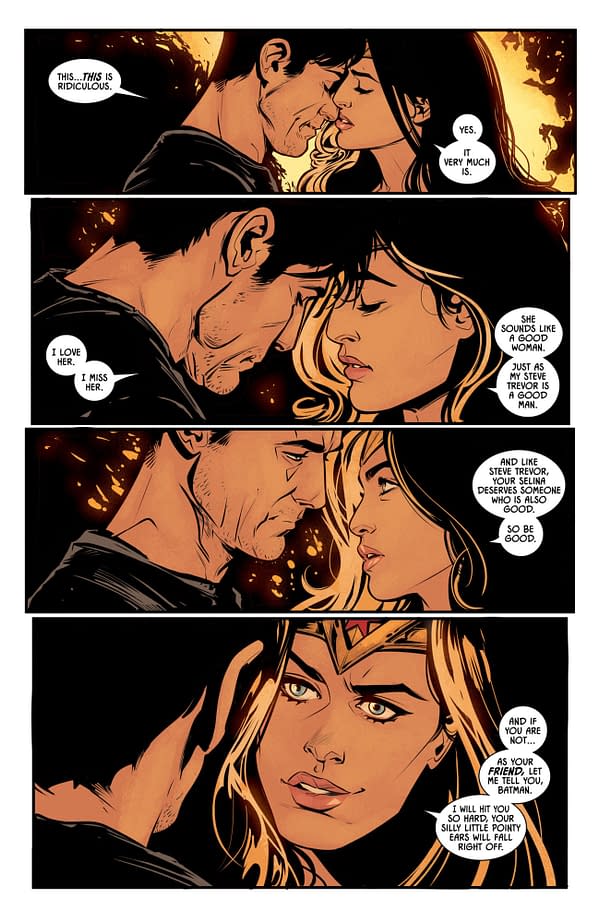 Joelle Jones does carry some of the slack left by the directionless plot. Jones' style isn't especially line heavy, but a lot of detail is given with little marking. There are some truly gorgeous spreads of Batman and Wonder Woman too. Jordie Bellaire's color art is great too, giving a lot of texture with the shade work.
Batman #40 has its story problems, but it saves itself with charming character interactions between the leads and excellent art form Jones and Bellaire. In the end, it still lands a recommendation. Check it out.
---
---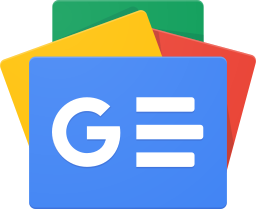 Stay up-to-date and support the site by following Bleeding Cool on Google News today!