Detective Comics #985 Review: Macabre but Thin
[rwp-review-recap id="0"]
Batman is digging into his memory in the hopes of determining the identity of Karma, and he stumbles upon an instance in Markovia which may be Karma's origin. Meanwhile, Orphan, Signal, and Batgirl are getting antsy waiting in Bruce's Gotham penthouse under the supervision of Black Lightning. In the heart of the city, Karma makes his next move, and it's ghastly.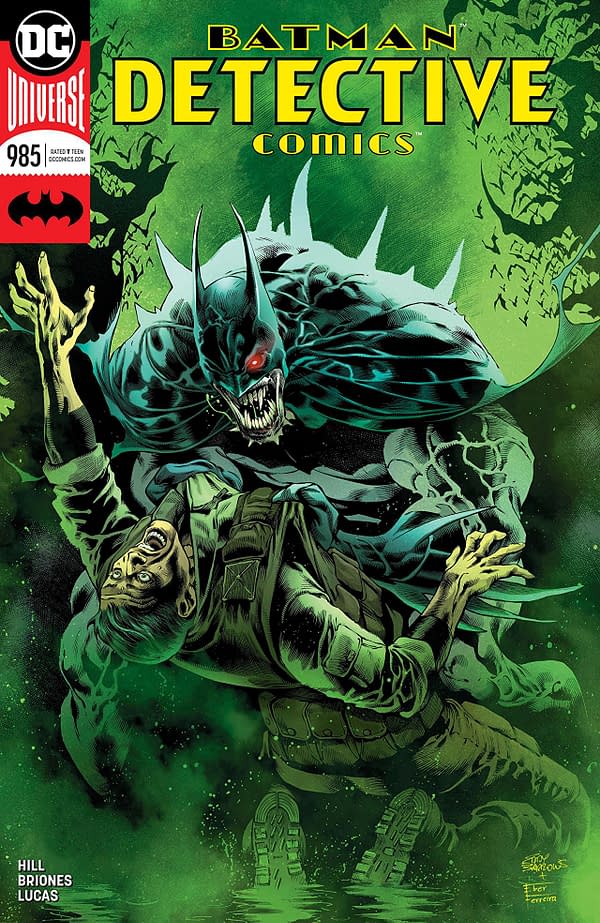 This issue caught me off guard with how dark it gets; Karma's plan is outright horrific, and he has the makings for a memorable Batman villain. His tirades about the Bat-Family making Bruce weak are a bit unoriginal since the Joker goes on about it every other week, but Karma still has potential. Presumably, he has nothing to do with the Doom Patrol member.
Beyond that, the book is mostly Bruce being short with Alfred, Barb, Cass, and Duke being rebellious with Black Lightning, and a possible origin for Karma. It's not bad, but I would be lying if I said it was especially riveting.
The plot moves forward slowly as it lets itself go down several digressions without pushing itself forward very much. The most interesting thing in the book is whether you blame Bruce for creating Karma, and there is a decent argument in favor of that statement.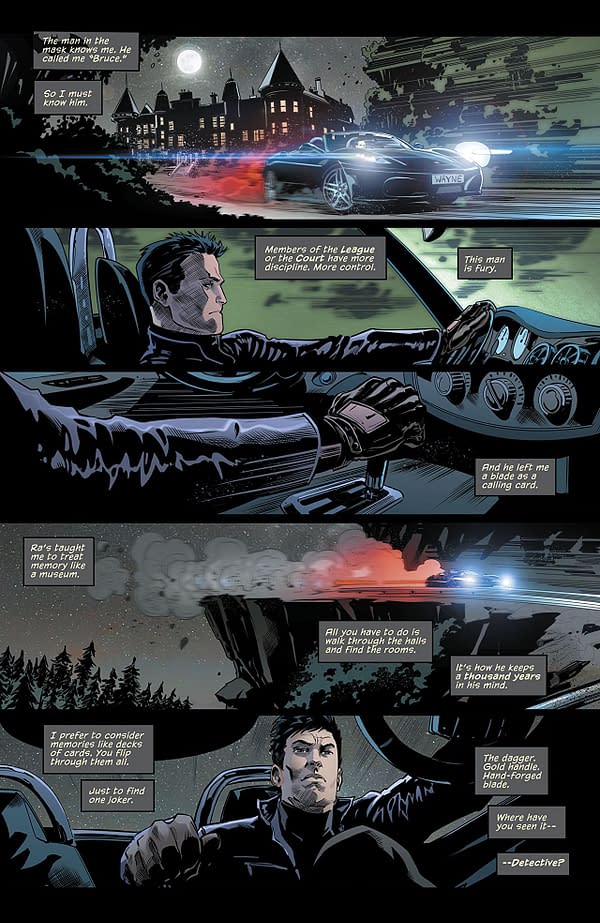 Phillipe Briones nails the artwork once again, giving this Batman comic plenty of detail and life. Karma looks intimidating, the shocking moments are presented without being gratuitously gory, and the Batman looks as imposing as ever. Black Lightning's powers look pretty damn cool too. Adriano Lucas contributes well-balanced color work to bring it all together nicely.
Detective Comics #985 isn't bad. In fact, some of its scenes are memorable through their own macabre nature. That said, not a whole lot happens here, and it certainly isn't among the better issues of this comic since its Rebirth relaunch. I can still recommend it though, so feel free to check it out.
[rwp-review-ratings id="0"]
[rwp-review-form id="0"]