Black Panther Annual #1 Review: A Celebration of King T'Challa
Three tales of the Black Panther are brought to the table.
Everett K. Ross is captured by Hatut Zeraze after a Wakandan courier with potentially world-altering technology is killed in Brooklyn. In the second story, Black Panther searches the harsh mountains of Wakanda for the heart-shaped herb which grants the power of the Black Panther. In the final story, we see the alternate future in which T'Challa and Ororo Munroe conquer the world.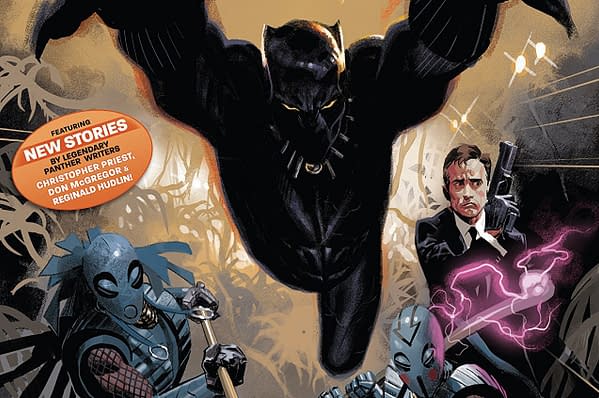 Christopher Priest, Mike Perkins, and Andy Troy's story is a callback and celebration of Priest's distinct run on T'Challa's series. Don McGregor and Daniel Acuna's piece was an emotional tale set in the future or an alternate timeline (take your pick). Reginald Hudlin, Ken Lashley, and Matt Milla's tale was the more thought-provoking part.
From here, we'll discuss each story.
Priest, Perkins, and Troy's work feels incomplete, yet it does accomplish a solid ending. You don't figure out the specifics of the mystery, even that's the consequence of Ross's perspective.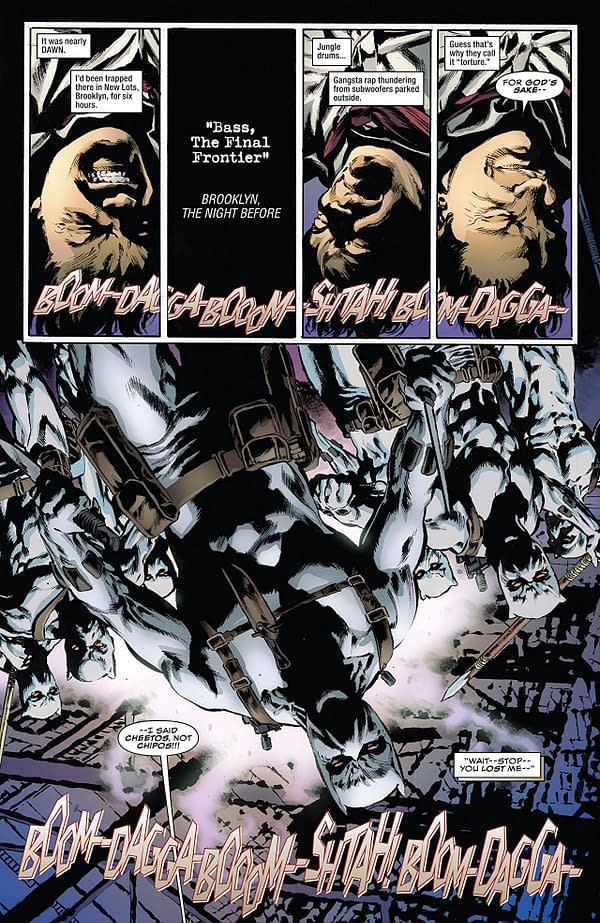 Priest does impressively recapture the feeling of his old series. There's a lot of dry humor, Malice makes a return, and you have a quiet moment between Ross and T'Challa. It's nostalgic, and that moment between Ross and T'Challa does feel meaningful.
The major downsides are the plot points intentionally left dangling as well as Malice reminding me how absolutely terrible Nakia's plotline was in Marvel Knights: Black Panther.
Perkins and Troy make the story absolutely gorgeous, and it really comes together when the Black Panther himself shows up. Seeing T'Challa rendered by Perkins and Troy is an absolute treat.
McGregor and Acuna's piece has the sweeping narration and intense tone of his old Jungle Action fair.
One wonders if this story was his intended ending to his Jungle Action stories. The continuity is complicated. There is a living character who is dead in current comics, and there is a dead character who is alive in current comics.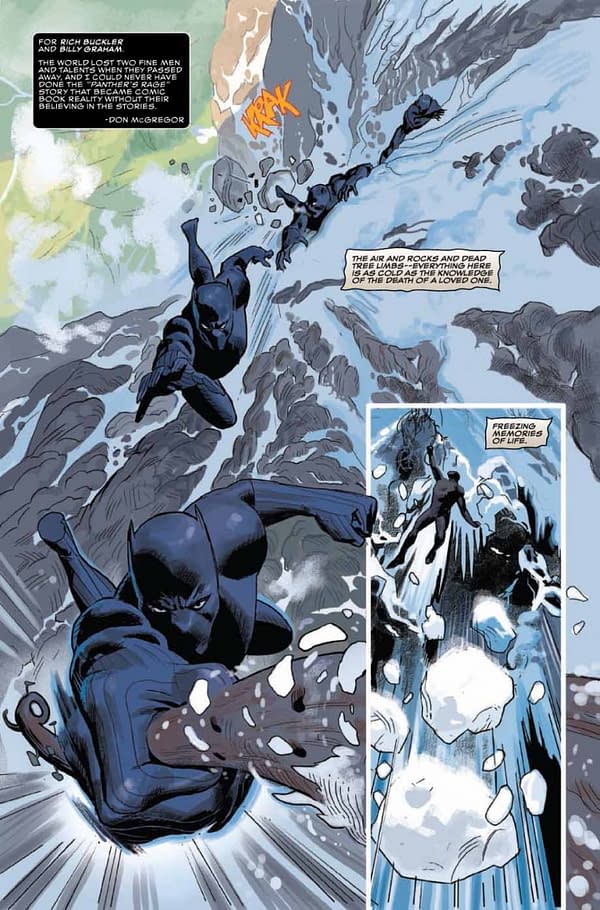 In any case, it is an emotionally weighty comic, and it's a solid send-up of Black Panther.
Acuna's art and color work here are among his best I've ever seen. The suit looks great, the colors are muted yet well-balanced, and he attributes more depth to the scenery than what one would expect.
"Black to the Future II" by Hudlin, Lashley, and Milla has this odd balance of a narrative that seems to praise Wakanda's conquest but leaves it on a note that seems to offer an equally weighted criticism. It is worth mentioning that villains like Doctor Doom, Baron Zemo, and Apocalypse have attempted what T'Challa and Ororo accomplished here.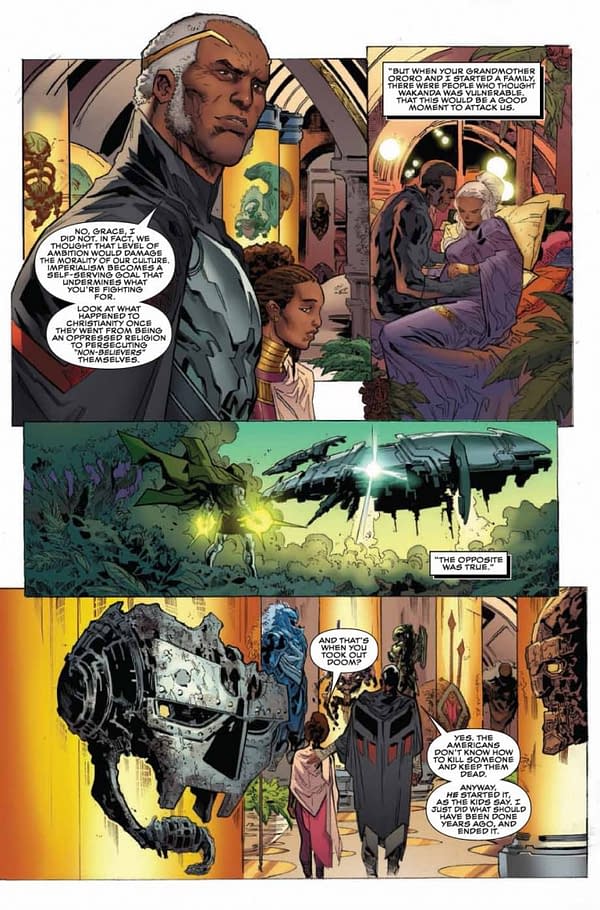 The story itself is a summarized look at how Wakanda accomplished this feat. It is interesting. There is a grim undertone in the methods of Wakanda, but the tone of the entry implicitly argues its merits. It isn't until the ending itself where the comic tips it in ever-so-slightly in favor of "the ends don't justify the means."
Lashley and Milla make it all look pretty great. The color leans on brighter tones, and Lashley's detailing is great.
The overall product is easily recommendable. It's a fun celebration of Black Panther by some of its greatest scribes accompanied by talented artists. Given Coates's different take on Panther, it would likely confuse new readers. However, an experienced follower of T'Challa will find a lot to enjoy. Give it a read.