Bleeding Cool's Big Hopping Action Comics #1000 (Admittedly Late) Podcast
Apologies for the lateness of this (even if that just means that many won't read it), but we here at Bleeding Cool did a podcast celebrating Superman's 80th birthday as well as Action Comics #1000 this past week. It took us some time, but it's now ready for your listening pleasure.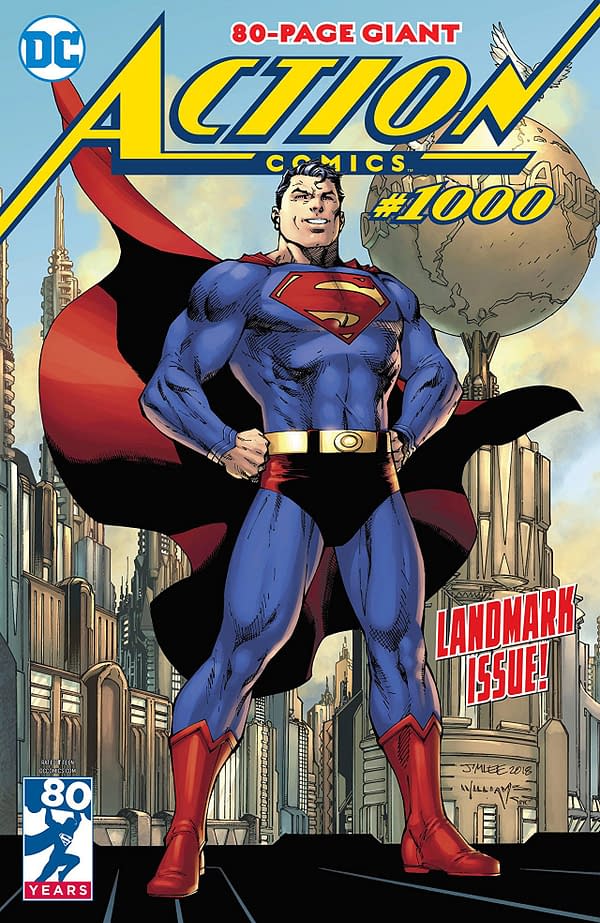 This time around, my co-host, Jeremy Konrad, and I were joined by film writer Bill Watters to talk about our collective experiences involving Superman himself and comic book superheroes in general. Jeremy and I also talk about the quality of Action Comics #1000 itself. The clash of opinions between Jeremy and I returns, as, though we both generally enjoyed the comic, I liked it far more than he. The irony is he is a far bigger Superman fan than myself.
We especially clashed on the Dan Jurgens installment, which he thought was lackluster. That surprised me givent that it was the most earnest celebration of Superman in the comic. We both enjoyed the Geoff Johns, Richard Donner, and Olivier Coipel story with the infamous car from the cover to the original Action Comics #1.
In any case, despite the lateness of this particular podcast, I hope you enjoy this discussion of Superman and Action Comics #1000. We certainly enjoyed making it, and my co-hosts were an absolute joy to work with. Give it a listen down below.