Bloodborne #3 Review: Under a Paleblood Sky
[rwp-review-recap id="0"]
The Hunter continues to wander across the land with the Paleblood child. The child continues to exhibit bizarre and unnerving qualities, and the beast is still tracking them across the land. The Hunter is still unsure what the child is and what it can do for the Hunt.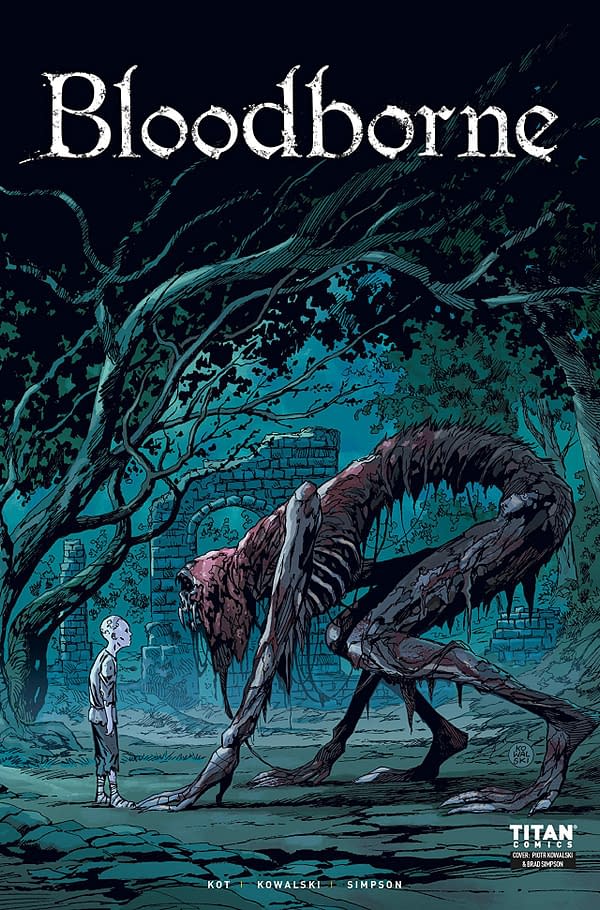 Bloodborne continues its trend of low-key and unnerving horror punctuated by a violent encounter with a wretched beast. It intends to leave the reader guessing as to what the Paleblood child is, though a fan of the game may have their theories—I certainly have my own.
This issue focuses more on the human relationship between the Hunter and the child. The Hunter attempts to empathize with the small one, but it is admittedly difficult in the setting and given the child's eccentricities.
Bloodborne #3 includes another particular nod to the game and its mechanics that should leave players of the game quite tickled.
The finale battle between the Hunter and the beast is both cathartic and unnerving. The duel does not go as one might expect, and the twist it takes chilled me to the bone for its implications and the visuals.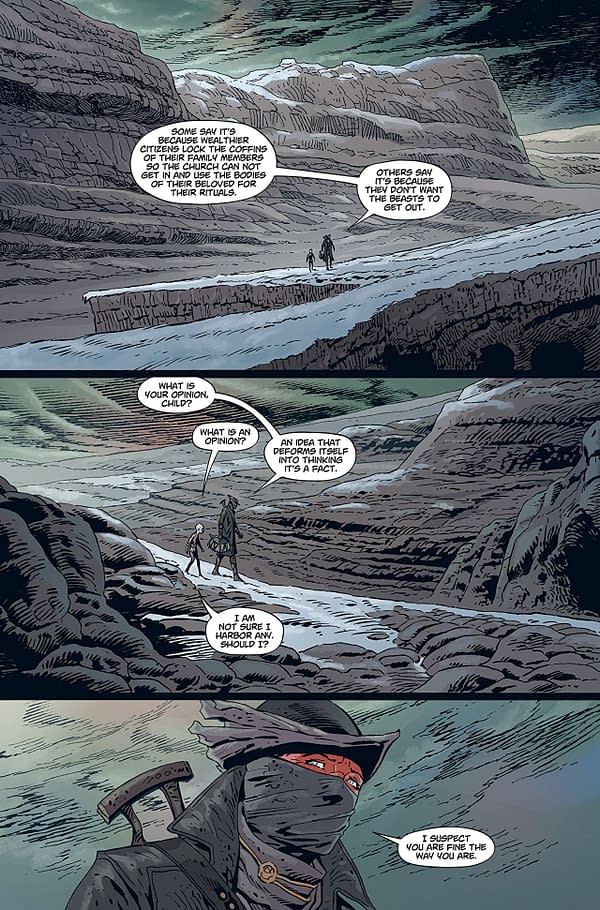 Piotr Kowalski's artwork continues to astound and impress with his ability to craft gorgeous yet ominous landscapes as well as the decrepit monstrosities which populate this realm. Plus, the subtle details of the Hunter, the child, and the monsters are greatly appreciated. Brad Simpson and Kevin Enhart bring gorgeously blended color shades to Bloodborne #3, and the overall comic continues to astonish me with its depth and beauty.
Bloodborne #3 is another chilling and action-packed installment to this comic series with content capable of entertaining both the hardcore fan and the newcomer. Both the narrative and art knock it out of the park this time, and I highly recommend giving it a read.
[rwp-review-ratings id="0"]
[rwp-review-form id="0"]