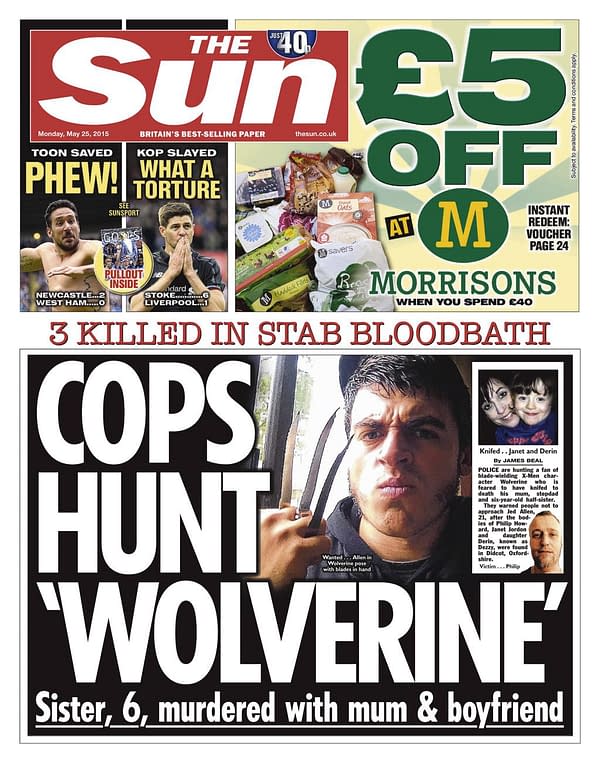 The British tabloid press cover the distressing story about a police hunt for a suspected family murderer with the tact, diplomacy and level headedness for which they are famed.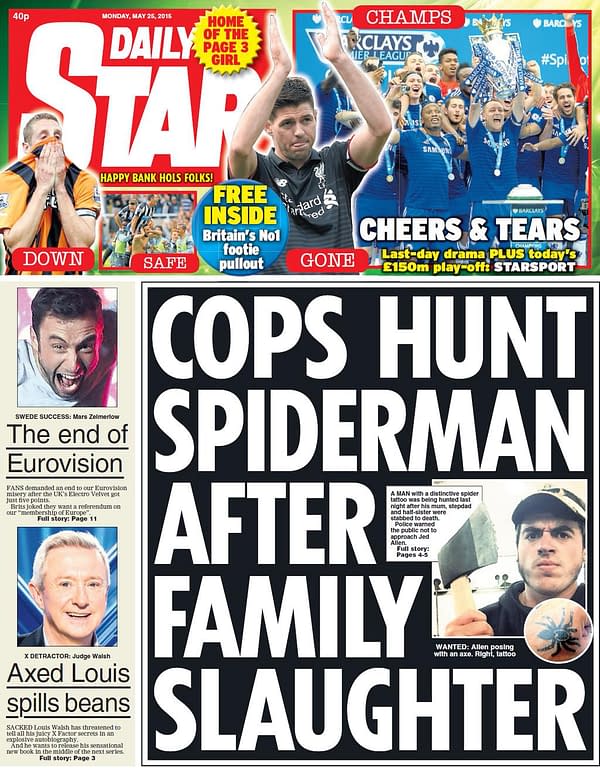 Although they don't seem to concur over which superhero identity they want to give the man, the Mirror reporting,
On his Instagram page 21-year-old Allen has numerous pictures of the Marvel character along with a Wolverine 21st birthday cake.

In one shot he poses with a makeshift version of the character's iconic, razor-sharp claws and in another from 10 months ago, Allen can be seen showing off a hunting-style knife approximately 10 inches long with the caption 'today's purchases'.
and
His social media account shows a keen interest in comic book characters including the violent vigilante The Punisher, and the Spiderman villain Venom.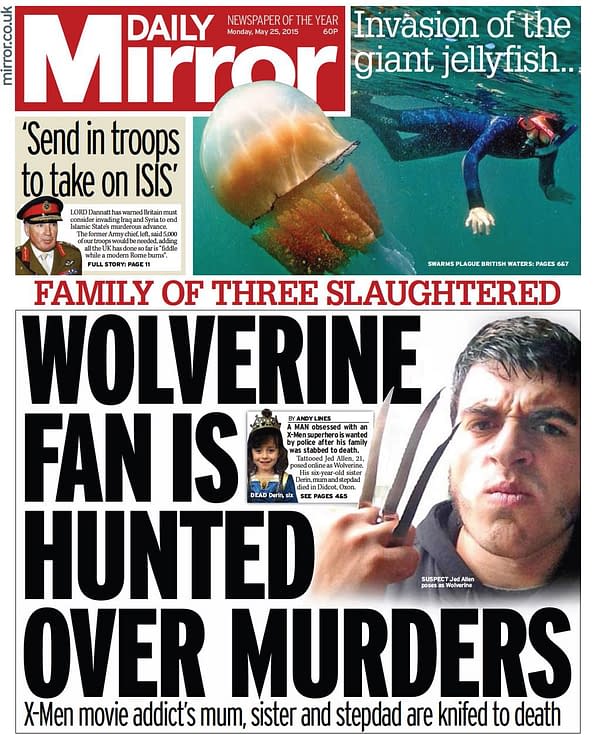 You can read a less lurid version here, though it is still distressing.
Enjoyed this article? Share it!