Brothers Dracul #3 Review: A Grindhouse Action Comic
[rwp-review-recap id="0"]
Vlad, Radu, and Mehmed are now hunting vampires across the Ottoman realm, and we join the on one such raid against the creatures. Vlad leads the charge, but Radu is pinned down after taking a few of the monsters down. Vlad asks Mehmed to help Radu, but Mehmed freezes. Vlad must save his brother, but he will not forget Mehmed's failure.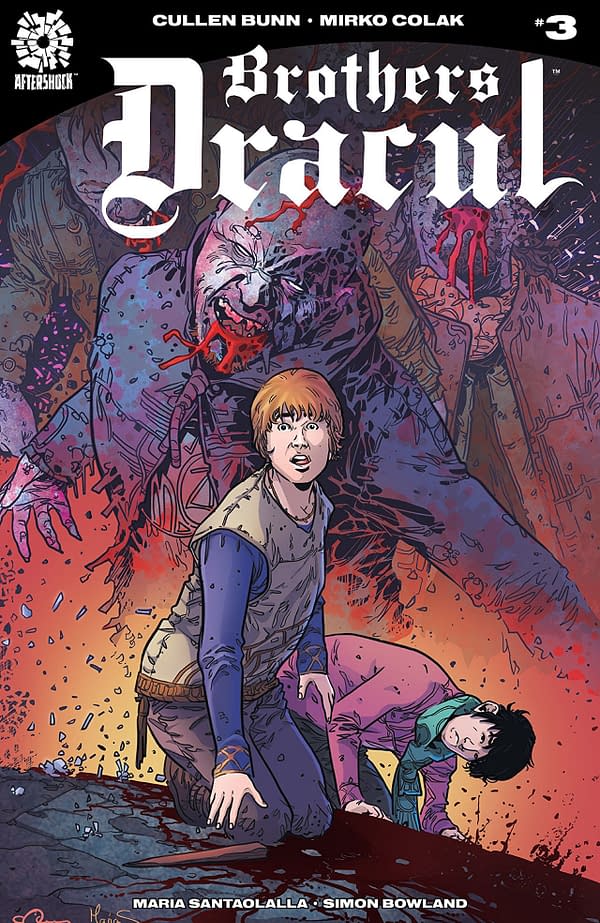 This is a very action-heavy issue of Brothers Dracul. Most of the issue is made up of that one encounter with a horde of vampires, and the remaining portion is the fallout as well as a scene with Vlad and Ermine.
It's a swift read as a result, and that's not inherently bad. The comic is bloody, brutal, and fun. It's not completely vapid, though, as the scenario presented does show how little the relationship between the Brothers Dracul and Mehmed has changed, even if Mehmed's own guards have become more sympathetic to the brothers.
The young men do make for a compelling trio. Vlad is made into a well-rounded character, his brother is the more cool-headed one, and Mehmed is a petulant child still reveling in his power over the brothers. That said, even Mehmed isn't made into a complete worm of an antagonist. We have seen more to him.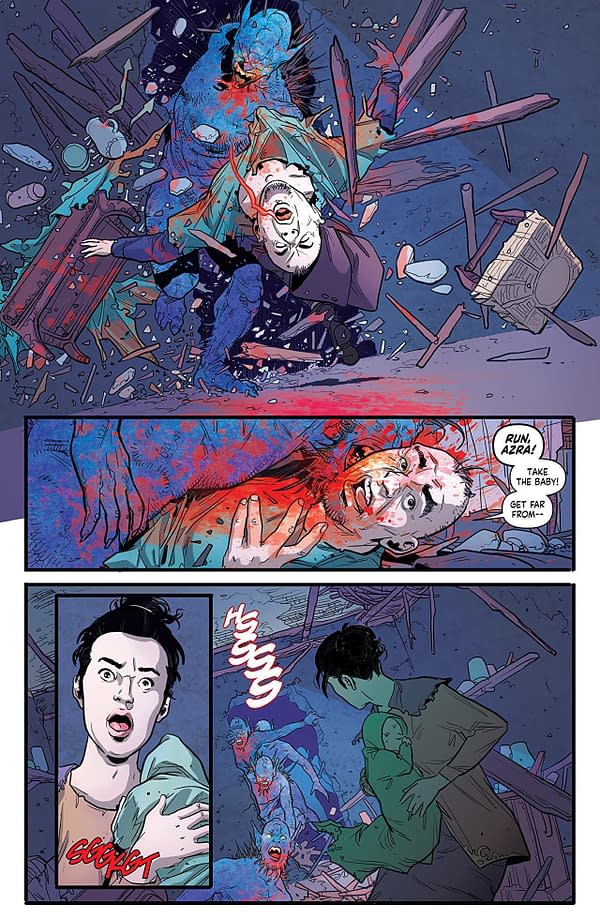 Mirko Colak once more provides us with a gritty, bloody, and grimy issue to enjoy. Brothers Dracul and Unholy Grail have shown Colak very capable of depicting the harsh and dirty times of the past. He's also adept at showing expression, body language, and brutal action sequences. Maria Santaolalla matches the line art with grim, dark, and grimy color art that presents the time period well.
Brothers Dracul #3 is a fast-paced action issue that still advances the story well. Cullen Bunn has shown himself very capable of writing a smart horror comic, and this one is no different. It's fun, brutal, and worthy of a recommendation. Check this one out.
[rwp-review-ratings id="0"]
[rwp-review-form id="0"]