'Captain Marvel'#4: Rogue Goes Full Carol Danvers *SPOILERS
Captain Marvel and Rogue are at it again in this week's Captain Marvel #4, as the pair have multiple smackdowns thanks to the Nuclear Man and his barrier. Fans will appreciate the nods to their shared history, and their scenes together pay homage in a great way with great pencils by Carmen Carnero.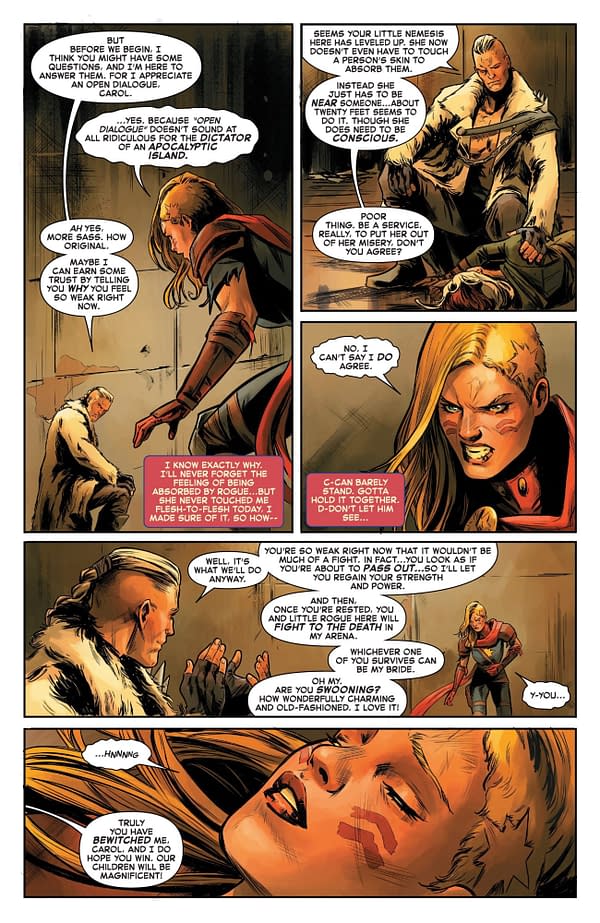 As someone not reading Mr. and Mrs. X, it came as a surprise that Rogue's powers now work without her touching someone. Now she just has to be around them? That is strange. Although i hear through the grapevine that her powers are all wonky over in that title as well right now, so who knows.
After Nuclear Man decides that Carol and Rogue need to fight for the right to be his, which is kinda gross but sounds about right. After Carol realizes that Rogue is zapping her faster than anticipated, she breaks through his control and tells her to absorb just enough of her so that she wins, but then to let Carol take over. Rogue obliges, and Captian Marvel Rogue is now with us.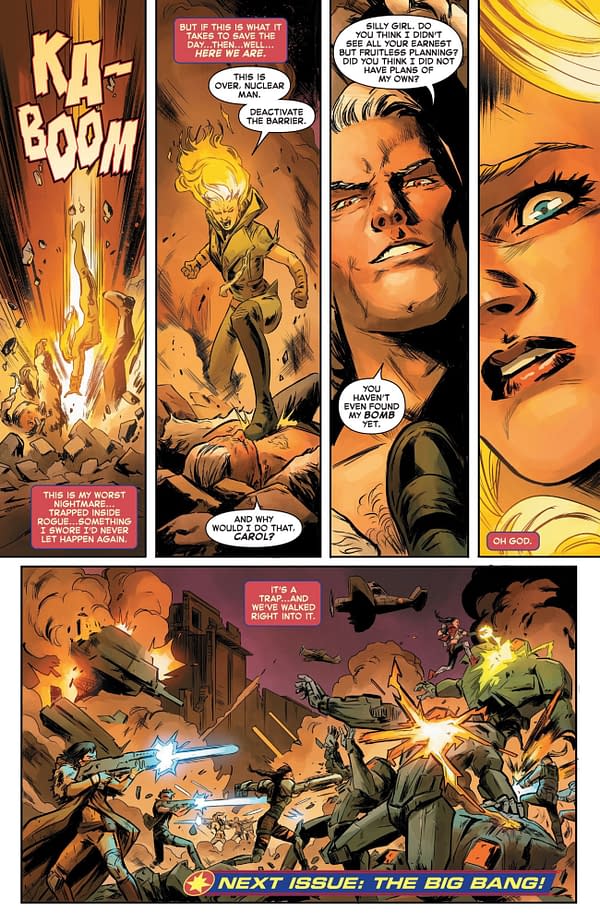 Carol is of course petrified to be absorbed yet again by Rogue, but uses her body to start to challenge Nuclear Man, while her strike team brings the fight to his forces. It was all his plan however, as he reveals that there is a bomb inside the barrier. How very villainy of him.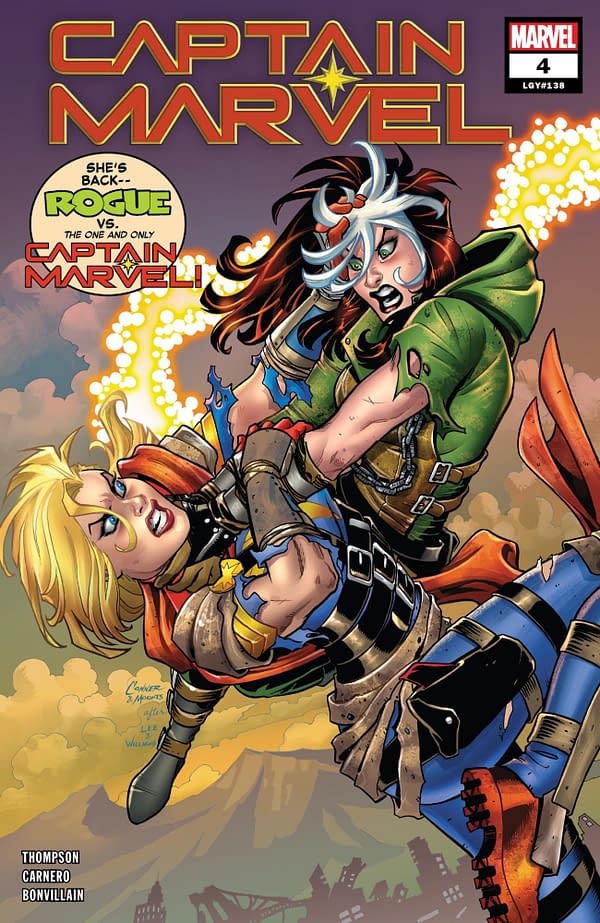 Captain Marvel #4 is in stores now.