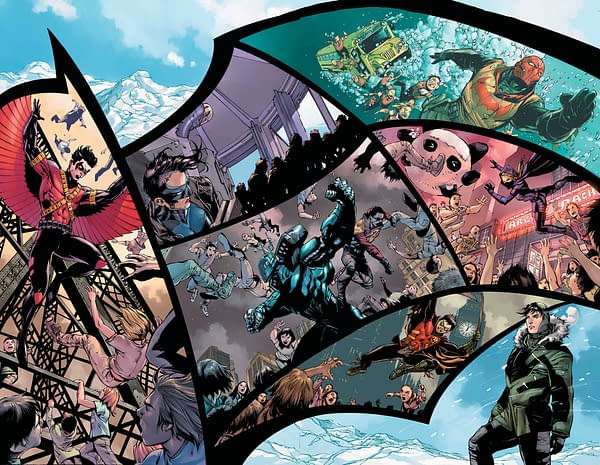 Talking to CBR about the appearance of Cassandra Cain in the upcoming Batman And Robin Eternal weekly series from DC Comics, Tony Daniel wanted to make something very clear.
She's also one of my favorite characters. I loved her in "Batgirl," and I loved working on her with Geoff Johns as she was in our "Teen Titans" towards the end there. This is my first time doing any artwork with her since then.

I can tell you she has a very strong impact in the first issue. It's going to be fun to see her again, but she's Cassandra Cain. She's not going to be wearing her Batgirl uniform or anything like that, but everyone knows who Cassandra Cain is. I think readers are going to get a real kick out of it and enjoy seeing her back in action. I hope people like the new design and the cool action that we have planned for her.
Just to manage expectations…
Enjoyed this article? Share it!