Champions is Very Much a Modern Classic Champions is shaping up to cement itself as the most modern classic comic out there at the moment.
Less in terms of it being an incredible addition to the library of indispensable comic runs, as it's perhaps still early days to tell if it will match the likes of Dark Phoenix Saga, Secret Wars, or Grant Morrison's JLA etc. No, rather more in the sense that this has classic comic feel, but with hugely modern sensibilities.
For example, the story thus far has largely been self-contained issue to issue but with a connected thread throughout, which is much more reminiscent of classic comic storytelling than it is the more modern six-issue arc structure. They are generally tackling bad guys and saving the day in superheroic power fantasy styling, which, you know, is basic comic 101.
However, it's doing it all with modern looks at what those power fantasies can be, and maybe should be. We have focus less on the action and 'special effects' and more on character interaction and development.
For example, this scene between Cyclops and Ms. Marvel seemed to simultaneously advance both characters and they're relationship more in a single page than a whole book or series has, and similarly touches on the core differences between the thoughts of the younger and older characters in both Civil War II and Inhumans vs. X-Men:
It makes quite a difference between this and writer Mark Waid's other superhero team book from Marvel, Avengers. Avengers feels classic, and sure is kinda entertaining, but it does feel a little like retreaded ground. Again, it's exceptionally early days, and this may change, but so far it's not a stand out in Marvel's publishing line.
However, Champions gives us the classic superhero team story, but with such modern twists and connections that it feels fresh again. The teenagers seem natural and real, and serious. This is helped further with the art from Humberto Ramos, Victor Olazaba and Edgar Delgado. The characters all feel like their age (with the natural exception of Hulk, because, well, the character is by definition a mass of muscles and size). The group all look gangly and at times awkward, but this is perfect for a group of teens: teenagers often feel gangly and awkward in their day to day lives. It makes them feel real in that way. And then when we do see them being superheroic, the stylised art works well for creating frenetic, powerful and flowing imagery.
The quieter scenes are equally filled with emotion, adding to the character development and growth.
I think, frankly, this is what the modern audience really would love to see more of in comics: less events and more character development. Less explosions and more actual progress. And I think that connects to something else from the days of classic comics: it suggests hope and aspirations for a brighter tomorrow, working together. It's socially aware and conscious, just like our heroes of old once were.
Joe Glass is a Bleeding Cool contributor and comics creator. He is the writer of LGBTQ superhero team series, The Pride, which is available on ComiXology and online here.
---
---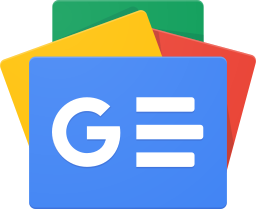 Stay up-to-date and support the site by following Bleeding Cool on Google News today!