The Check That Bought Superman For $130 Sells At Auction For $160,000
The check used by Detective Comics, Inc (the company which was to become DC Comics) to buy the rights for Superman from Jerry Siegel and Joe Shuster for $130 on March 1, 1938 has just sold at auction from comics & related collectable auction house Comic Connect for $160,000.
One of the most significant comic-related artifacts to ever surface for a public sale, Bleeding Cool recently broke down the details of what makes this check such an important piece of comics history.
How did the check surface after all this time? According to Comic Connect, it was salvaged from the trash by a DC Comics employee in 1973:
In the early 1970's, Jerry Siegel & Joe Shuster once again found themselves embroiled in an unsuccessful legal battle with D.C. Comics for the rights to Superman. The decision of the court, once again in D.C.'s favor, was rendered in August 1973 and at the time was felt by all parties to be the last word on what was then a 35 year old dispute. [Mark's note: I believe the date here may be slightly off, as Siegel v. National Periodical Publications, Inc. was decided in October 1973. The case was appealed and the appeal was decided December 1974] (Unknown to anyone in 1973, Congress would soon pass the 1976 Copyright Act that allowed creators to take back certain copyrighted works under certain conditions, which would in turn launch the next 35-year high-stakes battle that is still not fully settled!)

So it was no wonder that one afternoon in the autumn of 1973, a group representing the triumphant legal team and the D.C. Comics executives had a "final" celebratory lunch meeting at the Metropolitan Club in New York City. Celebratory because, after all, D.C. Comics had prevailed not just in the latest litigation but in all of the prior disputes, dating as far back as the very first D.C. lawsuit in 1939 against Victor Fox and Wonderman. When the lunch meeting ended, a box of old court documents that had accumulated over the years was handed over to one of the D.C team. When the box was delivered back to the D.C. executive office, the employee was told, "Just throw it all out. We don't need any of it anymore!"

In addition to the piles of court papers and corporate records, the "Original Check" written to Siegel and Shuster for Action Comics #1 was discarded in the trash. Knowing that the check would have historical relevance, the D.C. employee salvaged it. For the next 38 years it was kept safe in a dresser drawer… until now.
The Line Items & Details
Note the Superman line item next to the amount $130.
Also note the total $412, with other line items including "D.C", "Adv", and "Fun". This would correspond to payments for work in Detective Comics, New Adventure Comics, and More Fun Comics, where Siegel and Shuster had strips such as Doctor Occult, Federal Men, and Slam Bradley published just prior to the debut of Superman. Based on page count, the June 1938 cover dates, and a 1938 letter from Liebowitz which Siegel made public in 1975 (Liebowitz states, "When we started Action Comics, we agreed to give you $10.00 a page, which is $4.00 a page more than anyone else is getting for any features in any of our four books. In addition, we're paying you $9.00 and $10.00 a page for the other four features you are drawing for us."), here's how that likely breaks down:
"Superman", $130: Action Comics #1 — 13 pages of interior Superman story, $10 per page. (Note: the cover of Action Comics #1 is a revised version of one of the interior story panels, and interestingly, Siegel & Shuster apparently did not receive an additional amount for it)
"D.C.", $210: Detective Comics #16 — 13 page Slam Bradley story, 8 page Spy story, 21 total pages at $10 per page.
"ADV.", $36: New Adventure Comics #27 — 4 pages Federal Men, $9 per page.
"FUN", $36: More Fun #32 — 4 pages Doctor Occult, 2 pages Radio Squad. $4 per page Doctor Occult? $10 per page Radio Squad.
It's worth noting that the stories in More Fun don't quite fit in with the other rates. Here's my theory: Siegel and Shuster originally struck their deal for some of their earliest comic book material — including Doctor Occult — with DC founder Malcolm Wheeler-Nicholson, before Liebowitz and Harry Donenfeld took control of the company (Doctor Occult debuted in New Fun #6 cover dated October 1935, quite some time before this check was issued). And in this case, the feature was not going to continue under the new deal with Liebowitz.
Although $6 is a widely-quoted number for Wheeler-Nicholson's early Detective Comics era (1937) page rate payouts, it's clear that his financial woes were looming before this period (he took on a partner in Harry Donenfeld to start the Detective title, and Donenfeld and Liebowitz were running the company a year later). Since Doctor Occult didn't continue after this issue, it's possible that Liebowitz was simply tying up loose ends on one of the old Wheeler-Nicholson deals to get it off his ledger books: More Fun #32 is the last issue for Doctor Occult, and Radio Squad becomes a longer 6 page feature in the next issue, implying that it was part of the new rates (and one of the "other four features" Liebowitz mentions) moving forward.
Adding to this already rather stellar bit of comic book history on the front, the back of the check includes not only the endorsements of both men (spelled both incorrectly and correctly to account for Liebowitz's misspelling of both names on the front), but also an April 6, 1939 stamp for the U.S. District Court of New York, where it was used to prove DC's ownership of the character in Detective Comics, Inc. v. Bruns Publications, Inc.
This case was the first comic book-related lawsuit. DC brought a copyright infringement suit against publisher Fox Feature Syndicate due to the character Wonder Man's similarity to Superman. Wonder Man was created by Will Eisner, who testified during the case, along with other key early comic industry figures.
The Signed Agreement An existing (rather poor) scan of the agreement that all parties signed on the same date serves to supplement what we know about the check. Here is a transcript of this document:
3/1/38

Detective Comics, Inc.
480 Lexington Avenue
New York, N.Y.

I, the undersigned, am an artist or author and have performed work for strip entitled "SUPERMAN".

In consideration of $130.00 agreed to be paid by you, I hereby sell and transfer such work and strip, all good will attached thereto and exclusive right to the use of the characters and story, continuity and title of strip contained therein, to you and your assigns to have and hold forever and to be your exclusive property and I agree not to employ said characters or said story in any other strips or sell any like strip or story containing the same characters by their names contained therein or under any other names at anytime hereafter to any other person, firm or corporation, or permit the use thereof by said other parties without obtaining your written consent therefor. The intent hereof is to give you exclusive right to use and acknowledge that you own said characters or story and the use thereof, exclusively. I have received the above sum of money.

Joe Shuster
Jerome Siegel

Accepted:
DETECTIVE COMICS, INC.
By Jack Liebowitz
The Testimony of Jack Liebowitz
As we've noted, the check became an exhibit in Detective Comics, Inc. v. Bruns Publications, Inc. little more than a year after it was issued. Pages from this court transcript created quite a bit of controversy when they surfaced publicly in 2010 for what they showed about Will Eisner's testimony. But they are also very illuminating in regards to matters related to the Superman check. Here is Jack Liebowitz's testimony as it pertains to his agreement with Siegel and Shuster, and specifically mentioning the check: Q. Is the copy of "Superman" written for the plaintiff each month by Mr. Siegel?
A. Yes.

The Court: Who is Mr. Siegel?
Mr. Manges: He is the author.
The Court: What is his first name?
The Witness: Jerome Siegel.
The Court: He is an employee of your company?
The Witness: He is.

Q. You have a contract with Mr. Siegel for this copy, have you not?
A. We have a contract, yes.

Q. Now will you tell us how the "Superman" feature came to you?
A. Well, when we contemplated a proposed publication of a new magazine we were looking around for some features. One of the features submitted was this "Superman" strip.

The Court: Who submitted that?
The Witness: It was submitted through the McClure Newspaper Syndicate.

The Court: By this Mr. Siegel?
The Witness: It was originally submitted by Mr. Siegel to the McClure Newspaper Syndicate and they couldn't use it at the time. We, being on good terms with them, and they knew that we were looking for some features for a new magazine, they submitted that strip to us for consideration. We decided to publish it.

Q. And when was that?
A. About January, of 1938.

Q. And thereafter did you enter into a contract with Mr. Siegel and Mr. Shuster?
A. Yes.

Q. And Mr. Shuster is the man that does the drawings from Mr. Siegel's copy?
A. That is right.

The Court: Make that clear.
Mr. Manges: One man writes it and the other man draws. Two men do the work.

The Court: This was in January 1938?
The Witness: Yes.

The Court: You mean that the letter press describing this extraordinary creature is written by one man — what is his name?

Mr. Manges: Mr. Siegel conceives all the story part; Mr. Shuster does the art work, the cartoons.

The Court: What is his first name?
Mr. Manges: Joe.

Q. Did Detective Comics, Inc., buy the rights to "Superman" from Messrs. Shuster and Siegel on or about the 1st of March, 1938?
A. Yes.

The Court: You bought the rights to "Superman"? What do you mean by that? You made a contract with them that they should do this for you? Did they copyright it beforehand or was it a common law copyright that they assigned to you? What happened?

Mr. Manges: I will offer documents.
The Court: I don't mean to be impatient.

Q. I show you this paper and ask if that was entered into between Detective Comics and Messrs. Siegel and Shuster on or about March 1st, 1938 (handing witness paper)?
A. That is right.

The Court: By this document, signed by both of them, they gave you exclusive rights to this creation of theirs called "Superman". Both the author and the cartoonist signed it. That is the beginning. That, in effect, is an assignment of common law copyright by both of these people. It is hard to conceive of just what you would call it because these comic strips become almost entities and, I suppose, one would call that an assignment.
Q. Mr. Liebowitz, you say by March 1st, 1938, the first strip of 13 pages had been drawn?
A. That is right.

Q. Had it also been submitted to your company by them?
A. That is right, and paid for.

Q. And have you with you the check referred to in the last exhibit, since the question of date has been raised?
A. (Producing paper and handing to counsel.)

Mr. Manges: I offer in evidence a check dated March 1st, 1938, of Detective Comics, Inc., to Messrs. Siegel and Shuster for $412, including the first item of $130. (Marked Plaintiff's Exhibit 25)
As we've noted previously, Siegel and Shuster and DC began to come into conflict over the particulars of this agreement just a few months later, and of course, conflicts over Superman continue to this day.
I've debated the importance of this item quite a bit with fellow collectors in recent months, but to me, the check speaks for itself: It's a pretty potent symbol of 75 years of comics history — the highs that we and our creations can achieve, the lows that the business sometimes brings us to — all contained on one small slip of paper. ---
---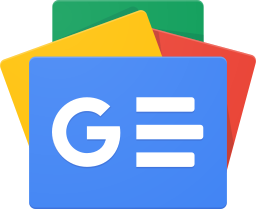 Stay up-to-date and support the site by following Bleeding Cool on Google News today!