Rob Jones writes:
A few weeks back, I stopped work on my comic Perfect Storm.
After more than 12 years of trying to tell the origin story of our character, Erin Storm, then jumping over to other shorter stories just to have something out, and going back and re-doing the origin pages over and over because of the changes in art style in the years in between — and never really completing it or being satisfied with the work — I felt like it was time to move on. That's not to say that co-creator Gary Carbon may not continue with Perfect Storm, or that I may not be involved with whatever comes next, but as far as Perfect Storm being my day-to-day, first-thought-in-the-morning-last-thought-before-sleep passion project, I felt it was finally time to move on.
Maybe it's the years of work, yet still not being where I want it to be; the constant displeasure with how my art looks; or the real-world personal issues that have taken up so much of my time and energy (whether I thought so or not). All I know is that after getting five-and-a-half pages into re-doing the origin story for, like, the sixth time, I was done.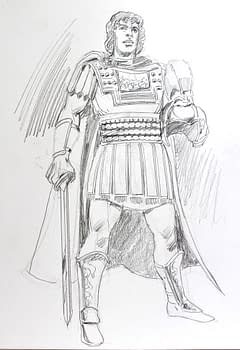 I've not really enjoyed comics in general in a long time, and am down to only reading two regularly (Sex Criminals and The Fix). I've not taken on a work-for-hire comics job in even longer, and have long given up on my original goal of doing a regular project for DC or Marvel. Honestly, I thought I would be done with comics once I finally finished re-doing the Perfect Storm origin story — just one last story to tell, then I'd be done.
But I'm not.
Now that I've moved on from Perfect Storm and have time on my hands, I'm going to work on a story I've had in the back of my head for years with a new cast of characters. The new project is called Highspot, and it's an adventure story that follows Kate Carter, an actress/stunt double with a passion for archaeology; relic hunter Jerry Carter (no relation to Kate); Texas oil man Conrad Brooks; and Conrad's nephew Dennis, a trust fund baby with no real interests whom Conrad plans to manipulate to expand his sphere of influence. At the core of each character's story: a desire to find the remains of Alexander the Great.
And this time, I'm not going to create this in a vacuum. That was one of my issues with Perfect Storm — I would work and work on something for months at a stretch before anyone would see anything, so it would be forever between updates. This time, I'm going to be posting constantly, showing you sketches, script doodles and asking for your opinions and critiques, both on my website www.perfectstormpublishing.com and on my newly launched Patreon page, www.patreon.com/robjonesart.
Here are the first of the sketches: The character design of Kate Carter, as well as an illustration of Alexander the Great done by comic legend Dick Giordano! Dick drew an eight-page bio of Alexander for me in 2006 (I told you this has been cooking for some time!) that I will be re-inking and re-scripting to include in this project.
Be sure to check in regularly for more updates at www.perfectstormpublishing.com or @robjonesart on social media. Thanks for following along!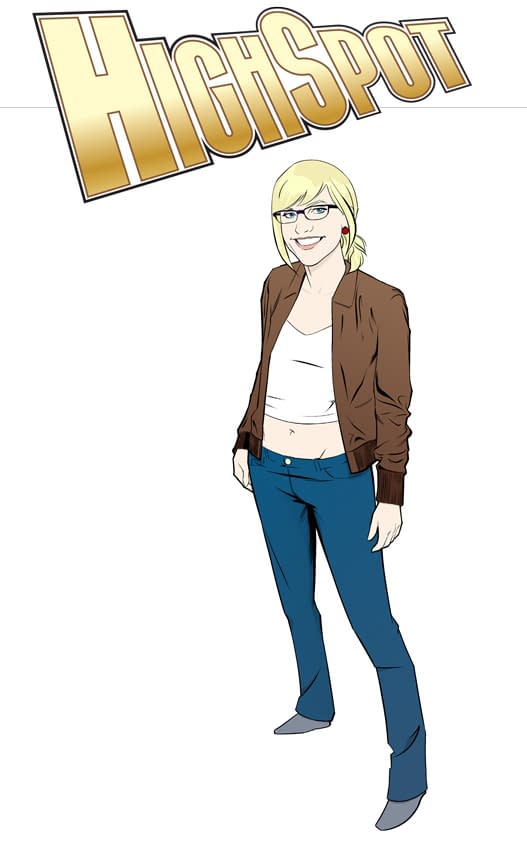 Enjoyed this article? Share it!