Comics Publishers Blindsided By DC Comics Distribution Punchline
Yesterday Bleeding Cool looked at the newly announced schedule for DC Comics. How they are distributing comic books to stores that are still open, through their two new distributors Lunar and UCS, or rather DCBS and Midtown Comics. We also noted that these included a number of titles that were supposedly being held by Diamond Comic Distributors warehouses.
Did DC Comics get the comics back from Diamond? Or did they print a new run with their new printers? We may only be able to tell once they are published and we can check the indicia. But notably, the decision was made not to include the long-awaited Batman #92 in the first month of the new distribution.
This could be because the print run was too large for DC Comics to justify reprinting to get out now and that Diamond will be distributing that comic along with their other comics after May 17th. It may also be that the later they delay such a comic, the more likely it is that more comic book stores will be open to receive such a large print run. It is even possible that the subject matter of Batman #92, with a Riddler who has put Gotham on lockdown with no one allowed to leave their homes or offices, might be a little too raw right now and a couple of months may be necessary.
Right now, even though Diamond will be returning to comics distribution in a month's time, we still don't know if DC Comics will return to Diamond, if other publishers will copy DC's moves, set up their own rival distributors or join with DCBS and Midtown. Most publishers Bleeding Cool contacted last night were blindsided by DC's decision and weren't saying anything right now. They weren't alone, plenty of DC Comics staffers were equally as blindsided, as editorial duties were resumed on some titles that had been paused and everyone is back on, full speed ahead. With New Comics Day for DC at least moved to Tuesdays alongside the bookstore dates with digital to match.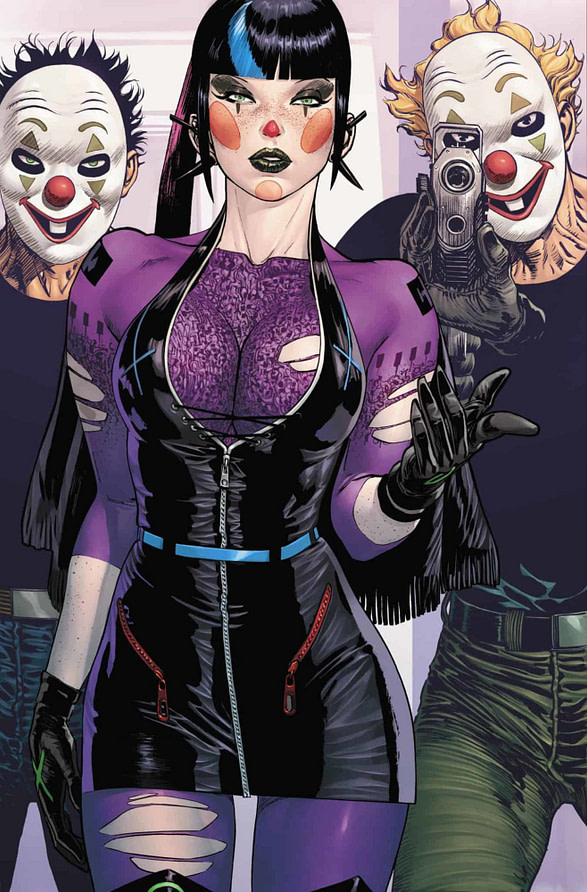 BATMAN #92
(W) James Tynion IV (A) Guillem March (C) Tomeu Morey (L) Clayton Cowles
The greatest heist in history is underway in Gotham City, courtesy of the mysterious crimemaster known as the Designer! Batman knows what he needs to do, but in order to stop the plot, he must first escape the most ingenious death trap the Riddler has ever devised. SRP: $3.99