Posted in: Comics | Tagged: afterlift, alex de campi, archie, chip zdarsky, comixology, Devaki Neogi, dracula: son of the dragon, halloween, horror, jason loo, Josie and the Pussycats, mark sable, max douglas, michael conrad, noah bailey, salgood sam, tremor dose
---
ComiXology Gets Scary for Halloween with New Horror Originals by Alex de Campi, Chip Zdarsky, More
Digital comics purveyor and Amazon subsidiary ComiXology announced four new original comics to be published just in time for Halloween. Four comics in total will launch on October 23rd and October 30th. First, Dracula: Son of the Dragon by Mark Sable and Max Douglas and Josie and the Pussycats in Space by Alex de Campi and Devaki Neogi on the 23rd, and then Tremor Dose by Michael Conrad and Noah Bailey and Afterlift by Chip Zdarsky and Jason Loo. Dracula: Son of the Dragon was Kickstarted back in 2013 and Afterlift was announced at San Diego Comic-Con.
Check out the solicits below:
Dracula: Son of the Dragon – original graphic novel
Written by Mark Sable with art by Salgood Sam

Dracula: Son of the Dragon is part historical fiction, part horror fantasy and tells the blood-soaked epic of the real-life Vlad the Impaler's transformation into the vampire Dracula.
Mark Sable and Max Douglas, aka Salgood Sam, re-unite to tell the story of Vlad Tepes (Vlad the Impaler, Vlad Drucul), the so-called "historical Dracula". But how did this 15th century ruler become the world's most notorious vampire? As an adolescent in Wallachia, young Prince Vlad learns hard lessons in politics and betrayal and is held prisoner of the Ottoman Turks after being introduced to the Dark Arts at the infamous Scholomance in Transylvania. To survive he believes he must kill in the name of God in order to serve the Holy Roman Order of The Dragon—a very secret – but very real – society both Vlad and his father were members of—but at what cost?
Josie and the Pussycats in Space #1 (Archie Comics) – 5-issue comic book series
Written by Alex de Campi with art by Devaki Neogi

Archie Comics' musical group Josie and the Pussycats goes on tour for the USO…in space.

Josie and the Pussycats are the hottest band in outer space! But with fame and fortune comes turmoil as internal conflicts are threatening to tear the group apart. But that's nothing compared to the alien horrors they're about to encounter as they find themselves adrift in the vastness of space! Even if the Pussycats manage to stick together as a band, will they be able to survive the horrors that await them in the final frontier?
Tremor Dose – original graphic novel
Written by Michael Conrad with art by Noah Bailey

Everyone dreams, but are these dreams our own? Who controls our thoughts when we're sleeping? Ginn, is a young college student who has been having wildly disturbing nightmares featuring a man she has never met. When she finds a flyer with his picture and the question, "Have you dreamed this man?" she submits to an interview that begins to unravel her perceptions of reality.

Noah Bailey creates a unique look with striking black and white imagery, paint, ink, and graphite for the haunting and unusual tale.
Afterlift #1 – 5-issue comic book series
Written by Eisner Award and Joe Shuster Award winner, Chip Zdarsky, best known for his work on Sex Criminals and Daredevil, with art by Jason Loo, the acclaimed writer and artist of The Pitiful Human-Lizard.

In Afterlift, Janice Chen is adrift. She quits her day job in finance and signs up to be a driver on a ride-sharing app. But what was at first a mundane but enjoyable way to pass the time takes a terrible turn when a mysterious passenger updates his ride with a very final destination: the afterlife!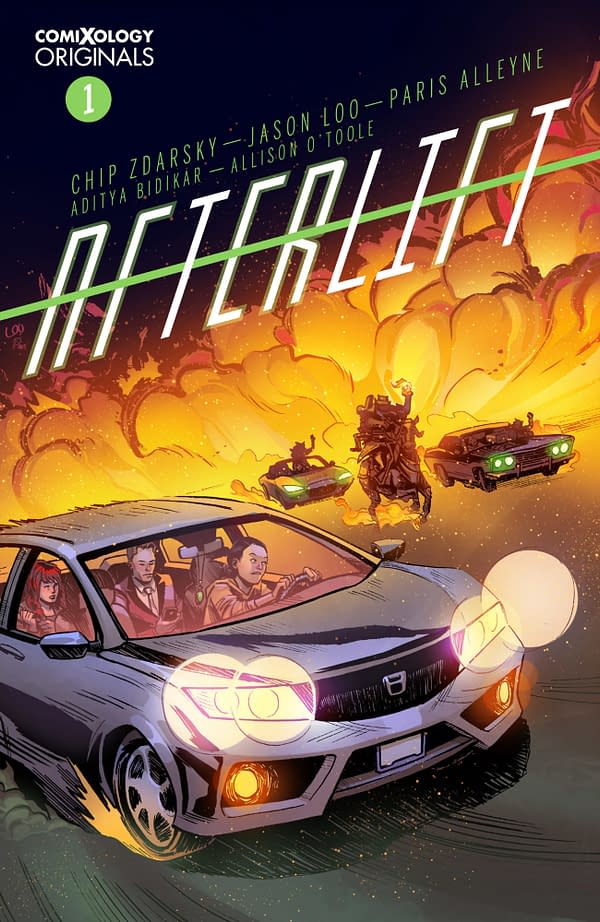 ---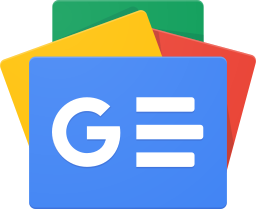 Stay up-to-date and support the site by following Bleeding Cool on Google News today!