 Here's the Forbidden Planet variant cover for the first issue of Titan Comics' Death Sentence. It features VERITY… A micro-series variant of My Little Pony for Larry's Comics and Jetpack Comics.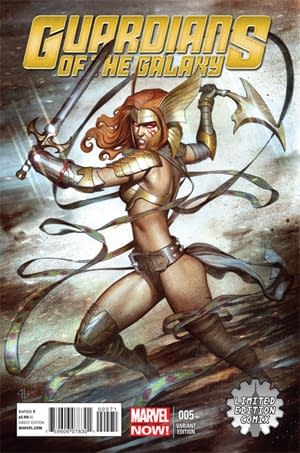 Limited-Editions Comix have an Adi Granov variant Angela for Guardians Of The Galaxy… And 12 Reasons To Die #2 has a Johnny Ryan variant modelled after the poster for the goretastic Maniac, a film that was written by 12 Reasons To Die's writer Matthew Rosenberg's mother, CA Rosenberg..
Enjoyed this article? Share it!