Cover Variance: Nonplayer And Doctor Who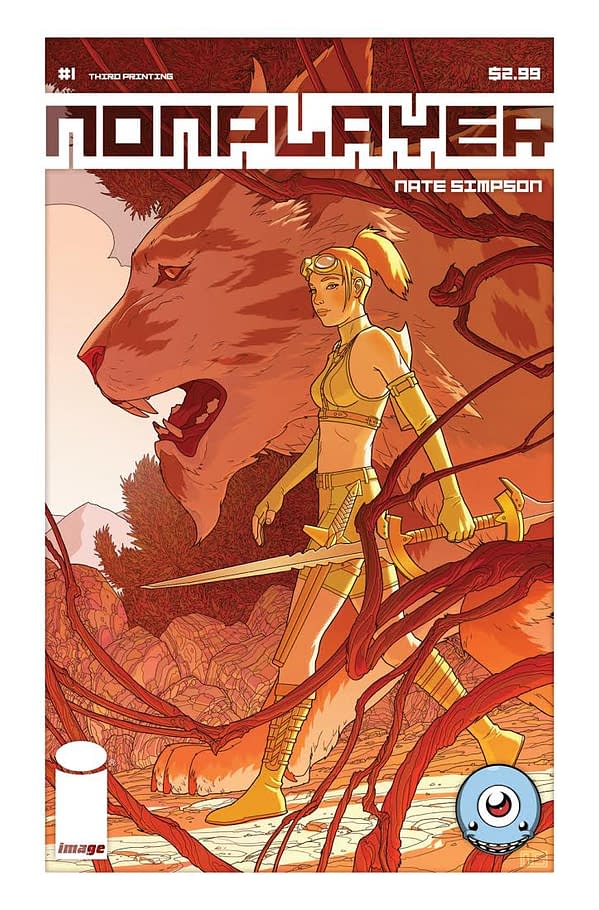 Nonplayer #2 has been a long time coming. Originally planned for May 2011, it makes even Brilliant #6 look timely.
And it is finished, I can confirm that, I have been sent a copy, I will be reading with much gusto. Nate Simpson's gorgeously detailed separation of worlds into real and gaming life was utterly addictive and impactful that Stardust/Kick Ass/X-Men First Class/Days Of Future Past's Jane Goldman was immediately drafted to write a screenplay.
I fell in love. And now, four years later, after broken bones and break out computer games, it returns.
Third Eye in Annapolis, Maryland are hosting a big signing with Nate Simpson for the release of Nonplayer #2, and have a Third Eye variant for the release of issue 1, above, out next month.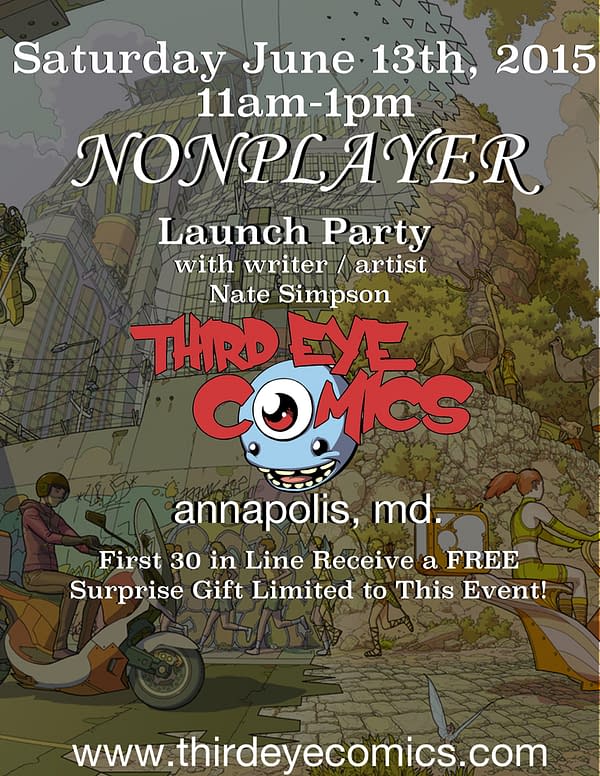 And while we're looking at retailer exclusive variant covers, here's the Doctor Who: Ninth Doctor #1 Happy Harbor Comics variant cover, by artist Brian Williamson and Luis Guerrero. Expect to see different versions of this one for different stores….
They're in Edmonton, folks!