Cover Variance: Three Harleys, Two Doctors And The Chrononauts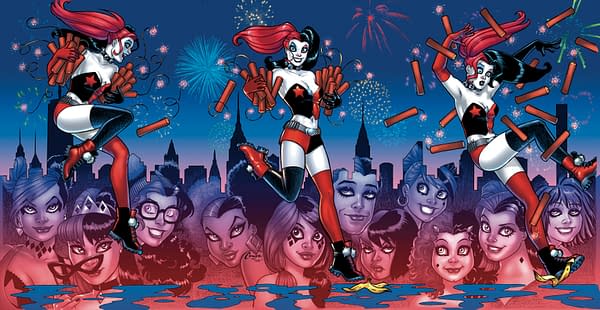 Here's a look at the Harley Quinn #16 triptych of covers featuring The Gang of Harleys, that combines the original standard cover, and the 1:25 variant combined with a second 1:25 cover to make three of them by Amanda Conner. The Third Eye variant by Chris Weston for Chrononauts #1
Doctor Who: Ninth Doctor #1 cover variant for Gifts For The Geek by Lee Sullivan. And the BBC Doctor Who Shop variant by Andrew James.