Posted in: Batman, Comics, DC Comics | Tagged: Batman, dc comics, detective comics
---
DC Comics Will Not Reprint Defective Detective Comics
Rather than reprint the Batman collection that missed out a page, DC Comics will add that story into the next collection in full.
---
Last month, Bleeding Cool pointed out to DC Comics that there was a problem with their recent collections of classic Batman comic books, namely Batman: The Dark Detective Vol 7, reprinting Batman #474, Batman: Legends of the Dark Knight #27, Detective Comics #634-638, Detective Comics #641, Detective Comics #643, and Detective Comics Annual #4. Just not all of them.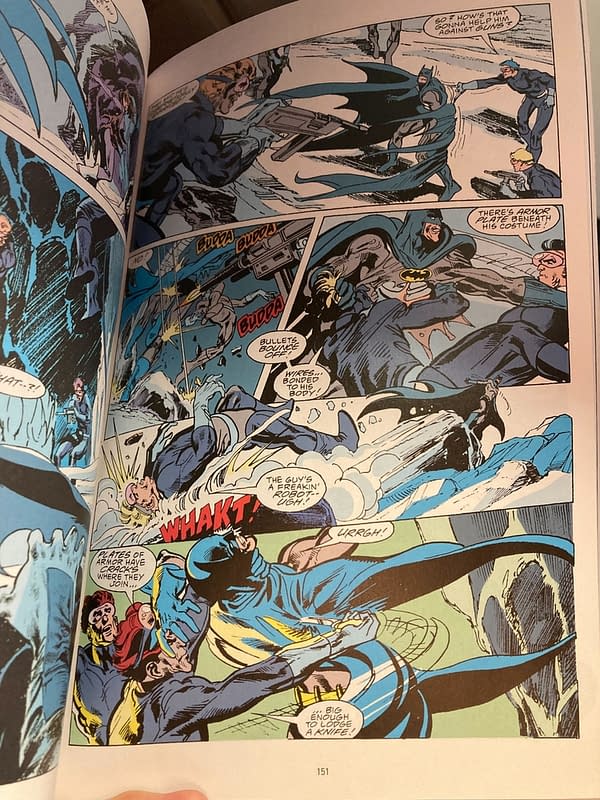 We noted that Batman: The Dark Knight Detective Vol 7 Page 151 above… suddenly reappeared on Page 153 again. Rather than what would have been expected on that page.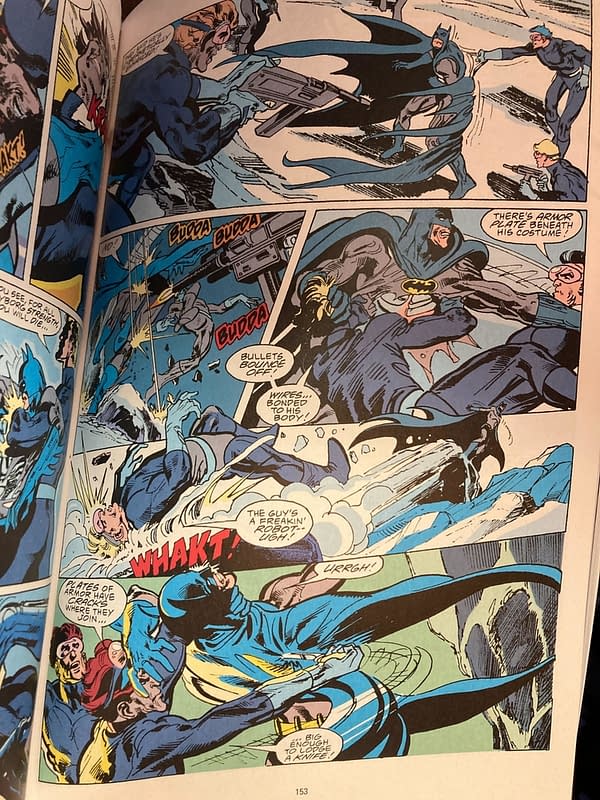 This week, online store and part of the group that includes exclusive DC Comics distributor to the direct market, Lunar Distributors, issued the following e-mail to customers of the comic book collection, saying;
Subject: Batman The Dark Knight Detective TP Vol 07 **Missing Page**

Hello, You are receiving this email because you purchased a copy of NOV227209 Batman The Dark Knight Detective TP Vol 07 from InStockTrades or Tales of Wonder. Page 151 in the collection was printed twice and page 153 was omitted from the collection entirely. This book will not be reprinted but the affected story, DETECTIVE COMICS ANNUAL #4 will be reprinted in its entirety in volume 08. We have attached a PDF file to this email containing the missing page. We apologize for the inconvenience. Please let us know if you have any questions or concerns.
And here it is… an interesting solution. Back in the day, DC Comics would have just reprinted the lot and fired the editor. But these are different times. Batman: The Dark Detective Vol 8, reprinting Detective Comics #644-652 and Detective Comics Annual #5, will be published on the 28th of November,… and will now include Detective Comics Annual #4 as well.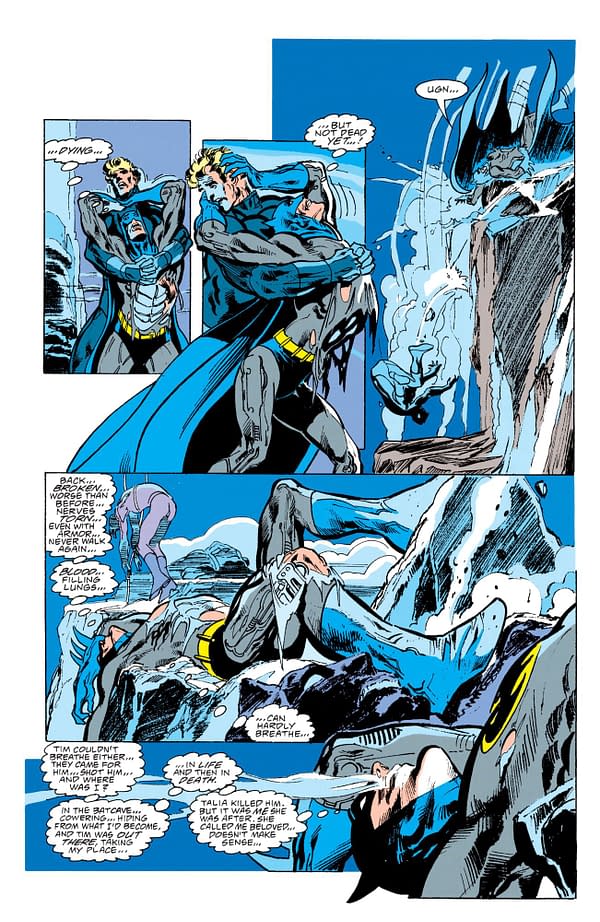 As we have also previously noted, DC Comics has suffered three rounds of redundancies at Warner Bros in the past three years and dropped a lot of senior editorial staffers. And this is the kind of thing that happens when you have fewer experienced eyes on something.
---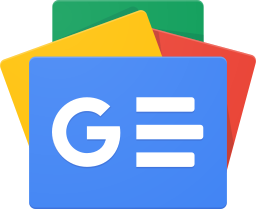 Stay up-to-date and support the site by following Bleeding Cool on Google News today!