Posted in: Comics | Tagged: al plastino, Comics, dc entertainment, John F Kennedy, superman
---
DC Entertainment Fulfills Al Plastino's Wish For The JFK / Superman Pages
We covered the story when it first started and we are more than pleased to cover the happy ending. DC Entertainment has announced that they have acquired the Al Plastino pages that featured Superman and John F. Kennedy and ran in Superman #170 published shortly after the President was assassinated over 50 years ago. The company has donated the pages to the John F. Kennedy Library and Museum as the late artist had wanted.
DC Entertainment released this statement:
Al Plastino was one of the most influential and prolific Superman artists of the 1950s and 1960s. His passing last month saddened the entire DCE family.

One of Plastino's most recognizable pieces was a Superman story he illustrated that featured President John F. Kennedy titled "Superman's Mission For President Kennedy." Among Plastino's final wishes was for the original art for the story to be displayed at the John F. Kennedy Presidential Library and Museum in Boston, MA.

As a tribute to honor him and preserve his artistic legacy, DC Entertainment is pleased to confirm that we have acquired the art and will be donating it to the JFK Library, fulfilling Plastino's longtime hope for the story, which he often pointed to as one of his most important artistic contributions.

Mr. Plastino's wife, Annmarie, and Mr. Plastino's children, MaryAnn, Fred, Janice, and Arlene, said: "We are extremely grateful to DC Entertainment for ensuring that the original art Al Plastino created for 'Superman's Mission for President Kennedy' will be preserved as part of his artistic legacy and as a tribute to President Kennedy. This art was always very, very special to Al and our whole family and it would have meant a great deal to Al to know that DC Entertainment stepped in to make this possible."
---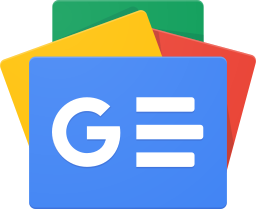 Stay up-to-date and support the site by following Bleeding Cool on Google News today!