Eight Thoughts About Seven Of Today's Comics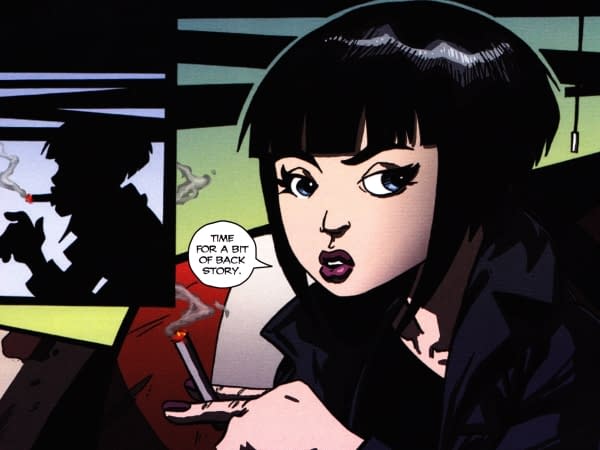 At Marvel, even the MAX books, including the upcoming Nick Fury series by Garth Ennis, no one gets to smoke. Over at Image, the new comic Alpha Girl, is a series starring a kid fighting pharmaceutical zombies, who has been a chain smoker since before middle school. Quite a difference.

Detective Comics #6 by Tony S Daniel. Bad guy (or at least a guy trying to get by) called Snakeskin. Which explains the events of Detective Comics #1 very nicely indeed. Can't read my, can't read my, no, can't read my Joker face. Say, any Batcosplayers performed that yet? Harley Quinn would rock Lady Gaga rather well.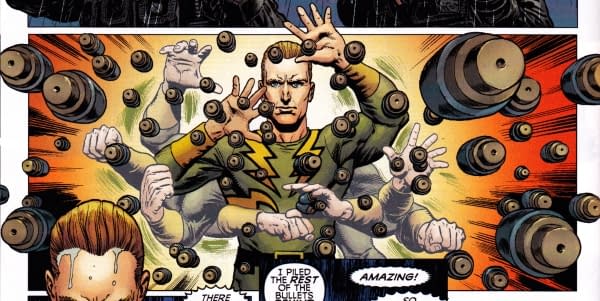 Can you believe this? A new issue of The Twelve! And it's everything you remember, dense storytelling, Chris Weston marking out ever crinkle, every crease, every bullet, it's like they never went away. It seems ironic that as JMS was writing what will be the closest Marvel will have to their own Watchmen… he was also writing Before Watchmen for DC Comics.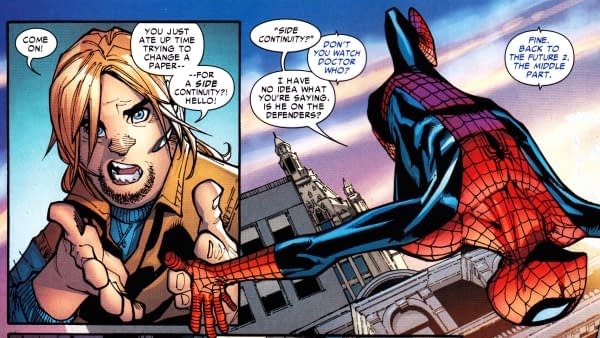 Dan Slott really likes Doctor Who. And he clearly likes time travel if this arc is anything to go by. Two competing futures, with the Hangover twist that everyone is looking in the wrong place and the answer is closer to home. A perfectly plotted comic. IDW should try and make advances.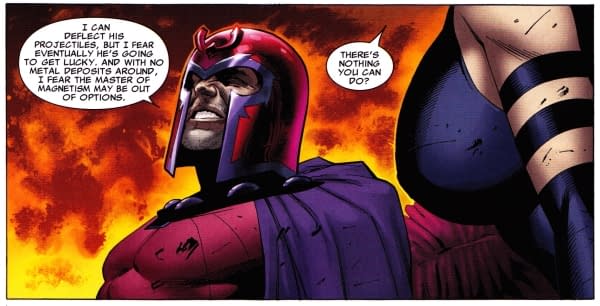 In Uncanny X-Men, as the depths of Tabula Rasa gets deeper, we discover… oh for Piotr's sake, Greg Land, eyes up. The focussed totality of Psclocke's psychic powers was never in her left breast.
In X-Sanctio, we see in a future Avengers Mansion what could be the weapons used in the upcoming Avengers Vs X-Men… and ooh look, it's Wolverine's skeleton again. Just like in Hulk: Future Imperfect…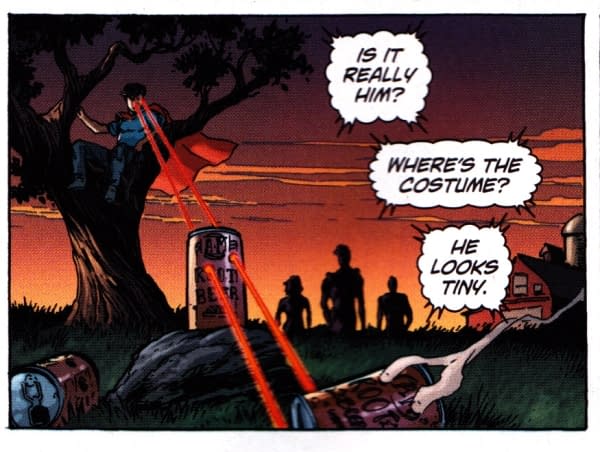 Once upon a time, a copy of Action Comics was pulped because it featured Clark Kent drinking a bottle of root beer with his dad. In today's time twisting issue featuring the Legion of Superheroes, Clark seems to be taking a more violent approach to this beverage. He's doing Paul Levitz' job for him!
But there's also something very interesting about the backup strip drawn by ChrisChross. Now, I like ChrisCross' work, have done for decades, but there's something very special when his black inks get knocked back into colour and you get, well, something like this.
Isn't that just really really nice? And the following page with a pull back and reveal is a knockout. This is for a flashback I know. But there's no reason it needs to stay that way.
Comics courtesy of Orbital Comics, London. Their exhibition of Mary and Bryan Talbot's work from Dotter Of Her Father's Eyes starts today, with a launch party tomorrow evening.